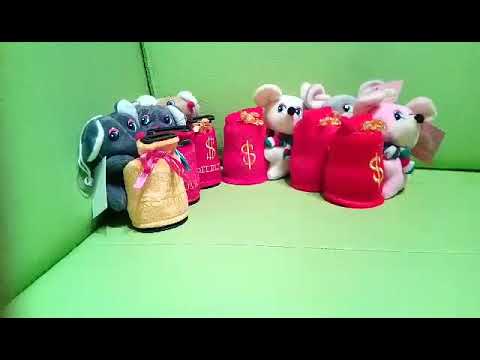 A mouse - a rat - a symbol of 2020 - a piggy bank for children who sings a song
A mouse or rat is a symbol of the coming 2020.
In this piggy bank it is very convenient to add your savings. When you put a coin you are a piggy bank - a mouse or a rat begins to sing a song.
This soft toy piggy bank will be a wonderful gift for children or adults, and it will make your life easier. It will no longer be necessary to puzzle for a long time and painfully over what to present to a brother, sister, friends or other close people.
1, 2, 3 - 11 cm
4, 5, 6 - 13 cm
Tags: A mouse - a rat - a symbol of 2020 - a piggy bank for children who sings a song, , For your health and beauty