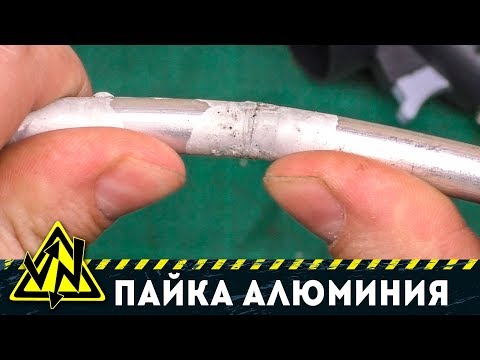 Aluminum solder is designed for welding aluminum surfaces with a low-temperature gas burner.
See the video
Price for 1 rod
Weight 200 gram
Melting Point:430-490 degree Celsius
Diameter:2mm
Material: Aluminum / Aluminum Alloy
Size: 2 mm x 50 cm
Application:Al-Al, Al-Cu brazing(Radiator, refrigerator, heat exchanger and AC)
How to use:
Step 1: cleaning and polished  the physical surface.
Step 2: heating the surface of the base material, until the temperature of the wire to the operating temperature of 380 degrees -400 degrees, so you can rely on the parent metal heat transfer welding wire to form welds, should not use the flame to burn wire, When the surface temperature of the base metal is sufficient, the wire can flow well and penetrate into the metal capillary.
Step 3: When repairing thin aluminum, as long as the aluminum base metal heated to the appropriate working temperature, and then use the wire back and forth friction melting to form a weld, only with a metal brush melt welding wire to weld at the weld.
Step 4: Use  propane gas to weld s mall object   , use industrial gas or induction heating device to heat and weld big object, natural slow cooling after welding
Application :
can be used for a variety of heat sources, such as propane, oxy acetylene and so on.Low-temperature aluminum welding wire can weld almost all white metal, including aluminum, aluminum, cast aluminum, aluminum-magnesium alloy and dissimilar welding between the above-mentioned metals, even for serious corrosion or oil pollution of white metal, and even that can not be repaired Aluminum alloy can be repaired. Applicable to the primary welding operator all-round welding, only a small heating device, after welding the weld strength is generally higher than the strength of the base metal itself, can understand the gas welding operation.
Attention:
1..the surface of the base metal must be clean. 
2..the base metal temperature to reach 400 degrees, including the process of welding the base metal temperature should be maintained at 400 degrees, and the temperature can be high or low.
Tags: Aluminum solder for welding aluminum surfaces with with a low-temperature gas burner, DasYida, For your health and beauty