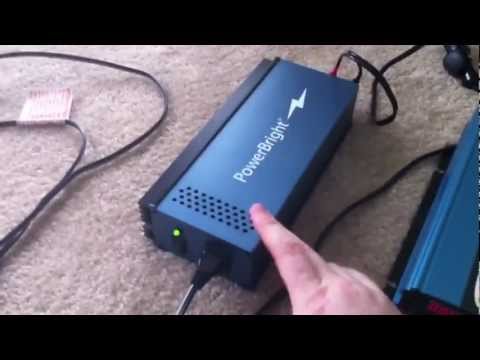 Input voltage: 10.5-15 V DC
Output voltage: 210V - 240V AC
Power rating: 3000W
Frequency: 50Hz
On/Off switch control the fan
Automatic Thermal Shutdown
Overload Protection
Extra Surge Capacity
Low Battery Alarm/Shut Off
Reverse Polarity Protection
Size: ~210 x 95 x 55 mm
Weight: 1100g
Please choose inverter's power needed:
1500W PURE SINE WAVE inverter - 10 Eur / 24h
3000W  PURE SINE WAVE inverter - 20 Eur / 24h.
Please be sure to check NR 1 box to pay the security deposit - 200 Eur. Without paying a deposit, the inverter will not be sent to you.

If you use the return code of the OMNIVA postomat to return the inverter after the end of the rent, you will be charged 3 Eur.

A rent on delivery will be calculated from the day of the receiving of the parcel from the postomat till it is returned to the postomat.
Tags: Auto inverter for rent, power adapter (12v - 220v) 3000w inverter 12v / 220v pure sine wave to let, inverter 3000 w, Adapters and wires