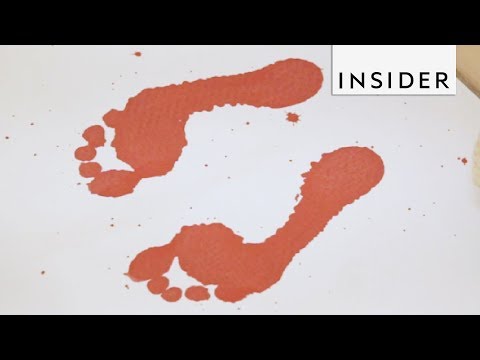 Bloody bath mat
Bloody marks on the bath mat remain from wet feet. Such a thing transforms your bathroom into some kind of horror movie, creating an eerie atmosphere. A person who does not know about this functionality will come into a state of shock, and it is not surprising.
A bath mat with bloody traces will really surprise everyone who sees it.
A wonderful gift to a friend or acquaintance!