✔️ UNRIVALED QUALITY, UNBEATABLE VALUE: ALTHOUGH MOST compatible-with Lego roll tape loses all its stickiness after just a few uses, OzmoTape is the ONLY toy block tape that uses BioFix Technology to ensure it is REUSABLE UP TO 200 TIMES, and will PEEL OFF SLOWLY WITHOUT LEAVING A TRACE.
✔️ TRANSFORMS EVERY SURFACE INTO A BUILDING BLOCK BASE: PARENTS SAY that OzmoTape "sticks to walls, windows and even shoes" making it "INCREDIBLY VERSATILE" and a useful addition to any building block set. Your little ones will struggle to get bored with the endless flexibility of this compatible-with Lego tape roll!
✔️ A PERFECT GIFT YOUR LEGO-MAD KIDS WILL LOVE: WOULDN'T YOU love to stimulate your child's IMAGINATION, improve their MOTOR SKILLS, and enjoyably CONNECT WITH THEM whilst doing something they love? OzmoTape will inspire your child's creativity, and enable them construct and display wonderfully inventive creations with their current building blocks and minifigures.
✔️ EASY & SAFE FOR LITTLE FINGERS TO CUT, SHAPE, AND ASSEMBLE: THE NON-TOXIC SILICONE block tape can easily be cut into any desired length with safety scissors so you can allow your child to play safely without worry. Each roll is 50cm long and the 0.11" 4-stud dots are perfectly compatible with Lego bricks and most building block brands.
✔️ TRY IT - 100% MONEY BACK GUARANTEE - We are a small UK business and want you to enjoy this silicone block tape absolutely risk-free. If you aren't completely satisfied in every respect, just let us know and we'll be more than happy to give you a full refund within the first 30 days. No questions asked.
Colors:
Additionally you can purchase a kit: (select cell 1)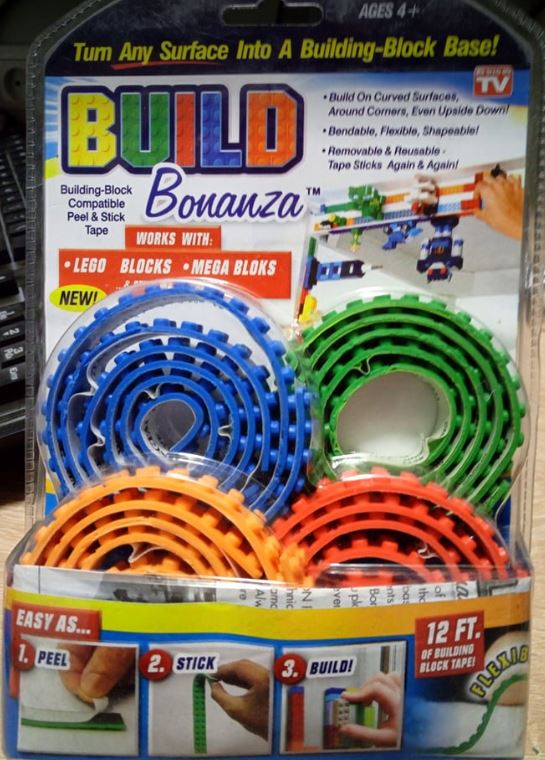 Tags: Building Block Tape for Lego Bricks, , For your health and beauty