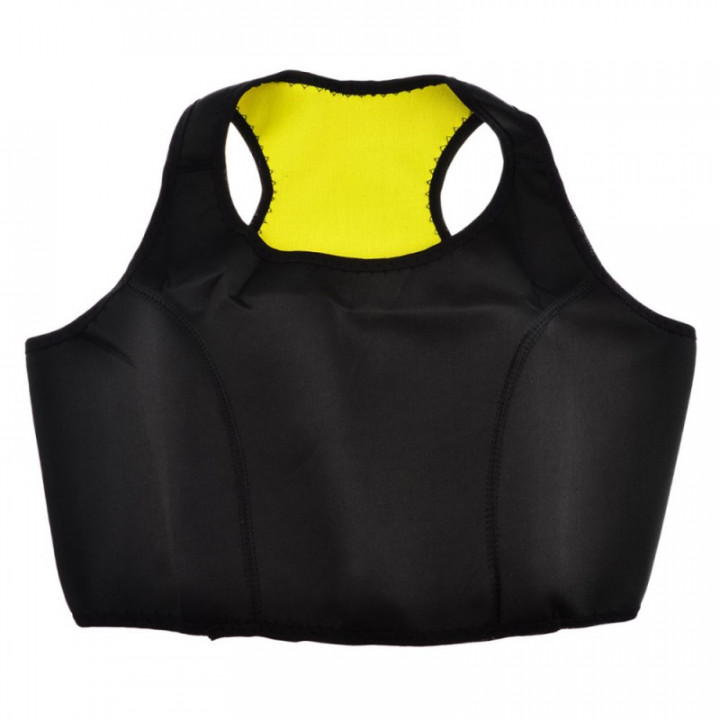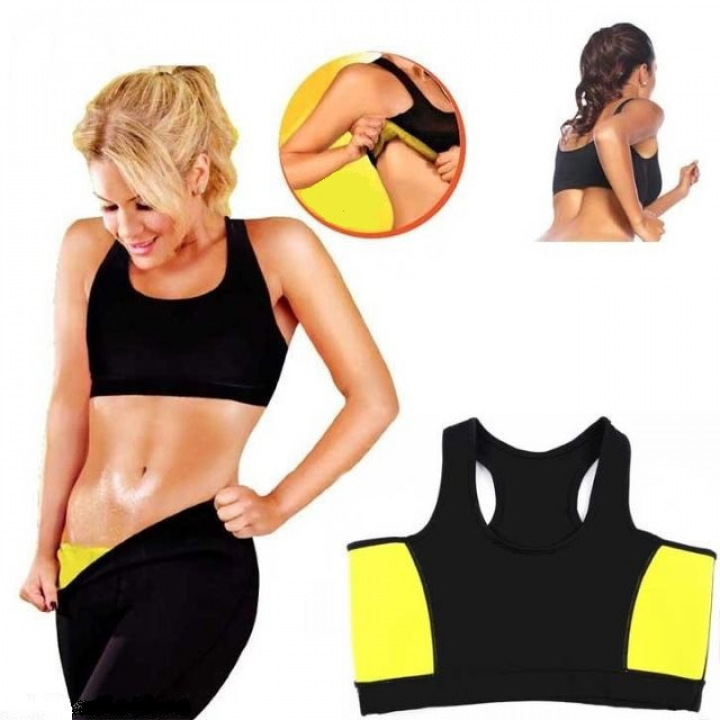 * The goods can differ from the seen on the above picture
Hot Shapers Slimming Top
Product Code: Hot Shapers
Availability:

In Stock
Svīšanu veicinošs sporta krekls Hot Shapers palieliniet treniņa efektivitāti un samaziniet svaru ātrāk
Pateicoties Neotex īpašajai auduma tehnoloģijai, kas paaugstina ķermeņa temperatūru, šis krekls veicinās svīšanu, ļaujot jums iegūt daudz slaidāku vidukli, kamēr darāt ikdienas darbus.
Krekls Hot Shapers ir valkājams neatkarīgi no tā, ko darāt: jūs ar to varat papildināt treniņu programmu vai valkāt to, darot ikdienas darbus, lai no savām aktivitātēm iegūtu daudz labākus rezultātus. 
Krekls īpaši piemērots tauku kroku samazināšanai uz vēdera
Tas ir īpaši paredzēts, lai palīdzētu atbrīvoties no taukiem ķermeņa zonā, kur tie parasti visvairāk uzkrājas, t. i., vēdera zonā. Krekls Hot Shapers iedarbojas uz zemādas tauku slāni, palīdzot padarīt slaidāku vidukli un uzlabot jūsu veselību.
Neotex viedā auduma tehnoloģija palīdz paaugstināt ķermeņa temperatūru, veicinot svīšanu un tādējādi ļaujot sadedzināt daudz vairāk kaloriju un nomest lieko svaru daudz ātrāk.
Papildiniet krekla valkāšanu ar veselīgu uzturu, lai iegūtu maksimāli labus rezultātus un uzlabotu savu vispārējo labsajūtu.
Īpašais dizains nodrošina visu nepieciešamo praktiskumam un ērtumam krekla valkāšanas laikā.
Tīklveida materiāls garantē ādas elpošanu un ventilāciju,pasargājot ķermeni no sviedriem.
Modernais atsegto lāpstiņu griezums ļaus jums brīvi un ērti kustēties.
Kreklam ir kabatiņa mugurpusē, kur varēsiet ērti ievietot visu nepieciešamo, piemēram, viedtālruni, MP3 atskaņotāju, atslēgas un citas sīklietas.
Goods pick-up from Sikumi.lv warehouse in Varaviksnes gatve 8, Riga: working days, at 12.00 or 18.00 - free of charge.
Postomat delivery in the Baltics: 2-3 working days - from 3 Eur.
Courier delivery in the Baltics: 1-3 working days - from 10 Eur.
DHL Express or Latvian Post worldwide shipping - from 10 Eur.
Tags: Hot Shapers Slimming Top, Hot Shapers, Belts, correction dressings and fixation bandages