USB, Type C switch up to 1000 Mbps, Ethernet RJ45 LAN gigabyte Hub, network adapter for connecting MacBook, laptop, computer to the Internet
 
The USB 3.0 Ethernet RJ45 adapter allows you to connect your MacBook or other devices with a USB interface and no Ethernet to a local network. This adapter is of high quality and high data transfer rate. It is strong, reliable and durable, its length is 15 cm.
Support for uto MDIX (automatic detection of straight and cross-network cables)
Support full speed USS and high speed mode
Supports full duplex and half duplex Fast Ethernet operation
Support for jumbo packages up to 9 KB
Plug & Play installation
Ideal replacement for portable power adapter
Specification:
Color: black
Transmission rate: 10/100/1000Mbps
Input interface: RJ45 to network cable
Output interface: USB - C, USB 2.0, USB 3.0
Compatible with: IEEE 802.3, 802.3u and 802.3ab (10 Base-T, 100Base-TX and 1000Base-T.)
Supported System: Windows XP/7/8.11/10/Vista/Macintosh OSX 10.6/10.7
Please select a package from the drop-down menu on the right:
1. USB 3.0 to 300 mb/s – 23 Eur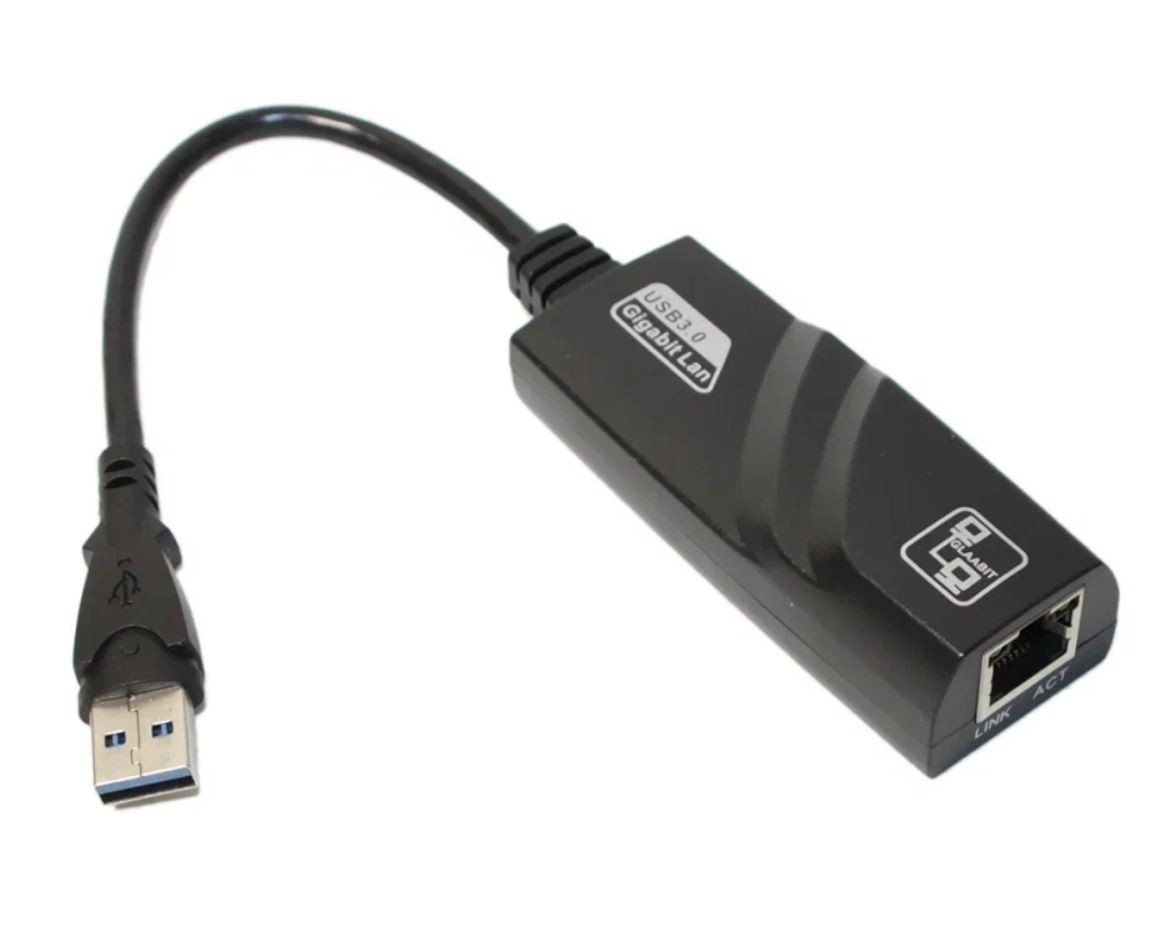 2. USB – Type C to 300 mb/s – 25 Eur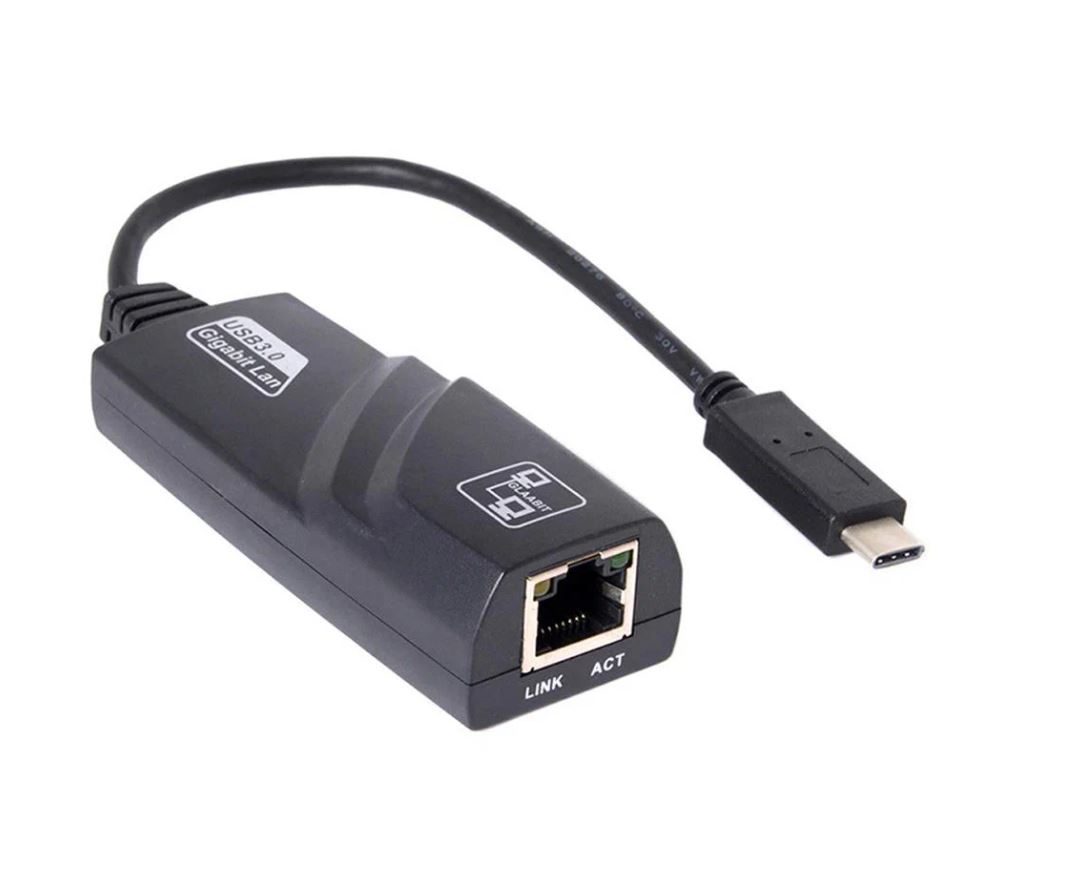 3. USB 3.0 with additional hub, to 1000 mb/s – 32 Eur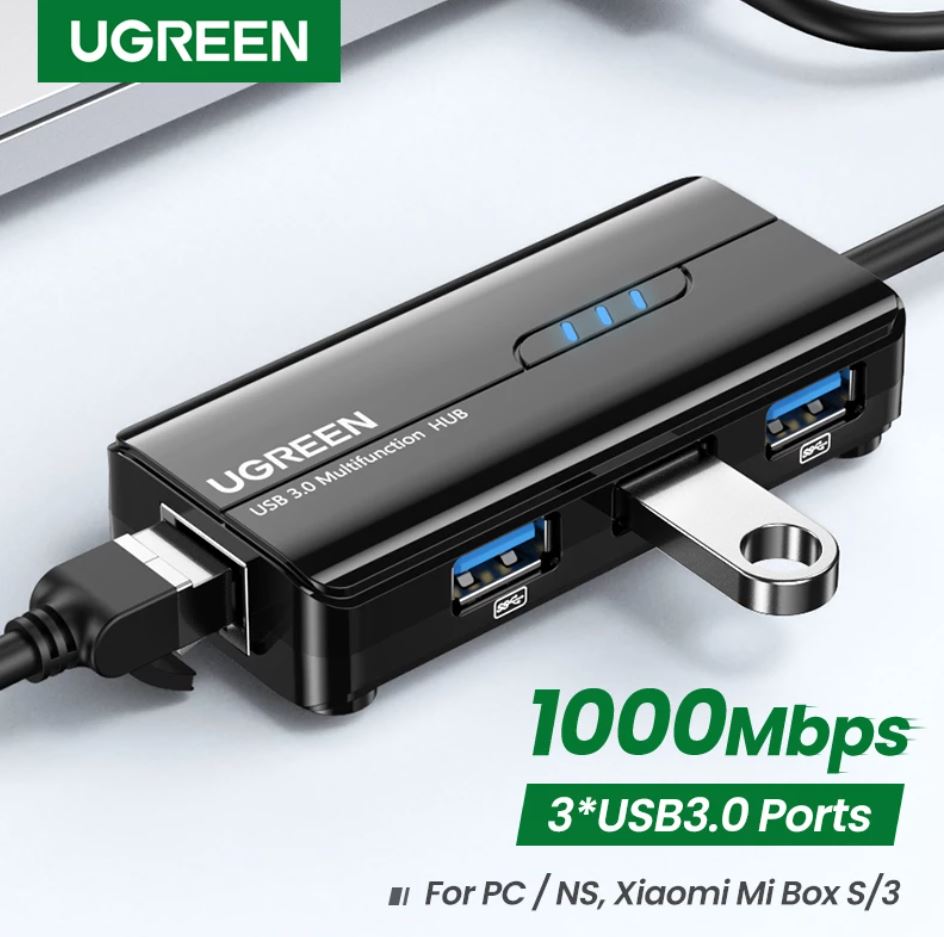 Goods pick-up from Sikumi.lv warehouse in Varaviksnes gatve 8, Riga: working days, at 12.00 or 18.00 - free of charge.
Postomat delivery in the Baltics: 2-3 working days - from 3 Eur.
Courier delivery in the Baltics: 1-3 working days - from 10 Eur.
DHL Express or Latvian Post worldwide shipping - from 10 Eur.
Tags: USB, Type, C, switch, up, to, 1000, Mbps, Ethernet, RJ45, LAN, gigabyte, Hub, network, adapter, for, connecting, MacBook, laptop, computer, to, the, Internet, interneta, svitčs, habs, интернет, хаб, свич