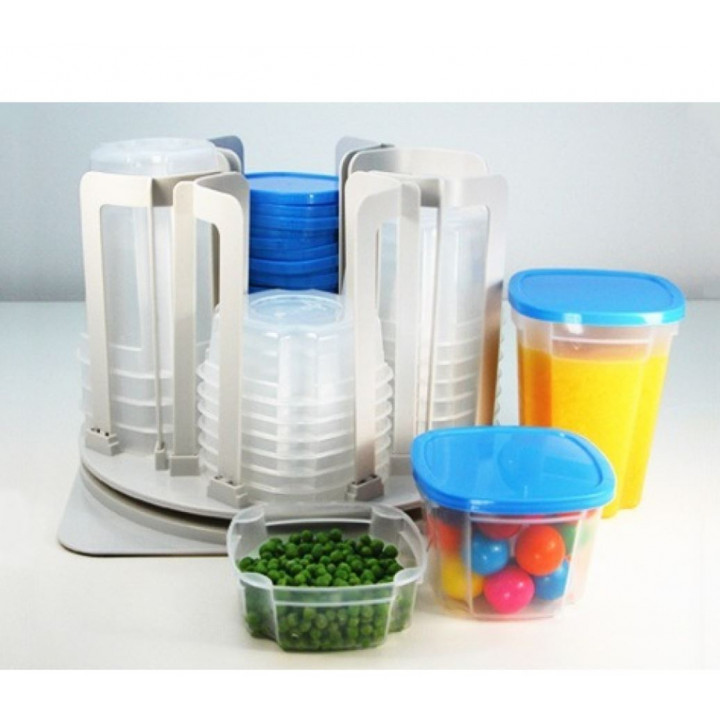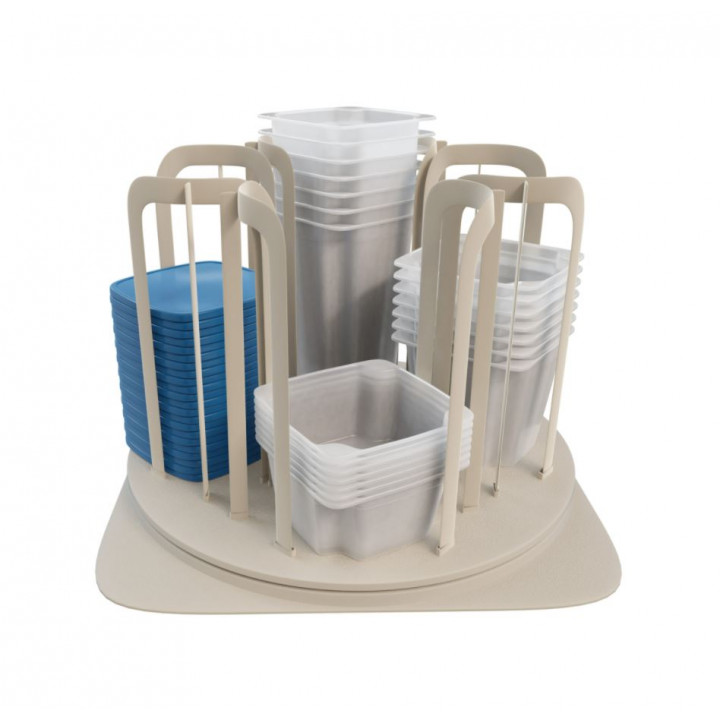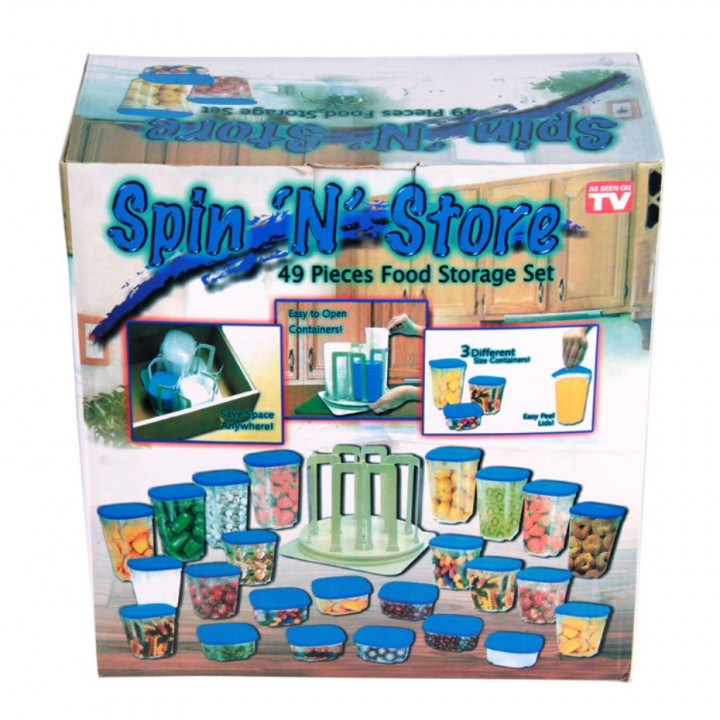 * The goods can differ from the seen on the above picture
Food containers with tripod, lunch boxes, with a convenient, rotating Spin N Store holder
Product Code: Spin N Store
Availability:

In Stock
Food containers with tripod, lunch boxes, with a convenient, rotating Spin N Store holder
 
A practical gift that will come in handy for every housewife! A set of 49 food containers "Spin and Store" on a stand.
An excellent and convenient kit for storing food! In them, you can put the leftovers of lunch, sliced fruits or vegetables, store cheese, take them with you to work.
And in order to make such containers delightfully compact, a very convenient system was created, thanks to which your food containers will be conveniently laid out on a stand-stand. Such a set will fit in any kitchen, in any cabinet, or on the table, and will not only serve faithfully but also delight with its original and modern design.
Many housewives are faced with the problem of lack of free space. The system is designed in such a way that you can allocate a minimum of space for placing a large number of new storage utensils (as many as 49 containers).
The best part is that you can store everything in these containers - salads, fruits, cuts for soups, spices and seasonings, cereals, flour, salt, sugar. And the attractive design of the kit will allow you not to hide your new containers in a closet or refrigerator because the system looks modern and attractive.
You can safely wash the containers in the dishwasher.
Goods pick-up from Sikumi.lv warehouse in Varaviksnes gatve 8, Riga: working days, at 12.00 or 18.00 - free of charge.
Postomat delivery in the Baltics: 2-3 working days - from 3 Eur.
Courier delivery in the Baltics: 1-3 working days - from 10 Eur.
DHL Express or Latvian Post worldwide shipping - from 10 Eur.
Tags: Food, containers, with, tripod, lunch, boxes, with, a, convenient, rotating, Spin, N, Store, holder, ēdiena, kastītes, pārtikas, kārbiņas, konteineri, контейнеры, для, еды, пищи, ланчбокс