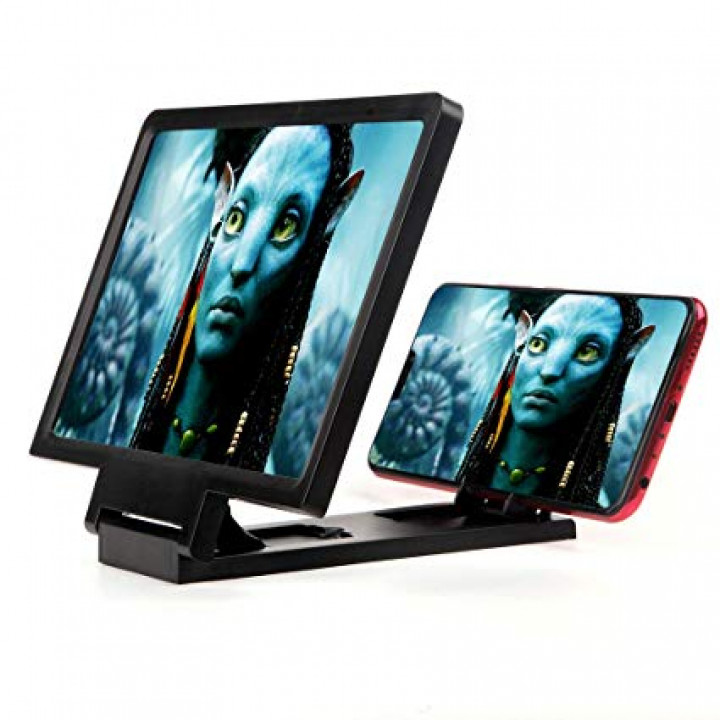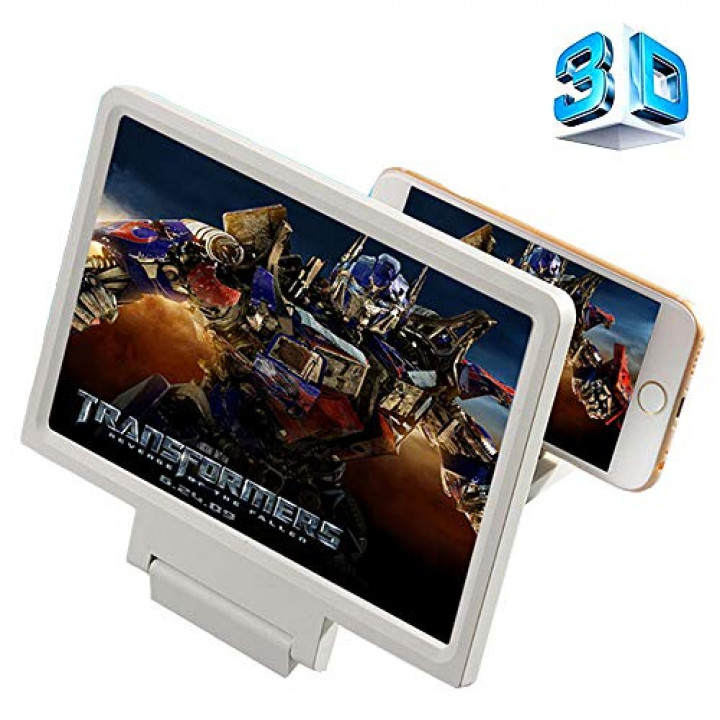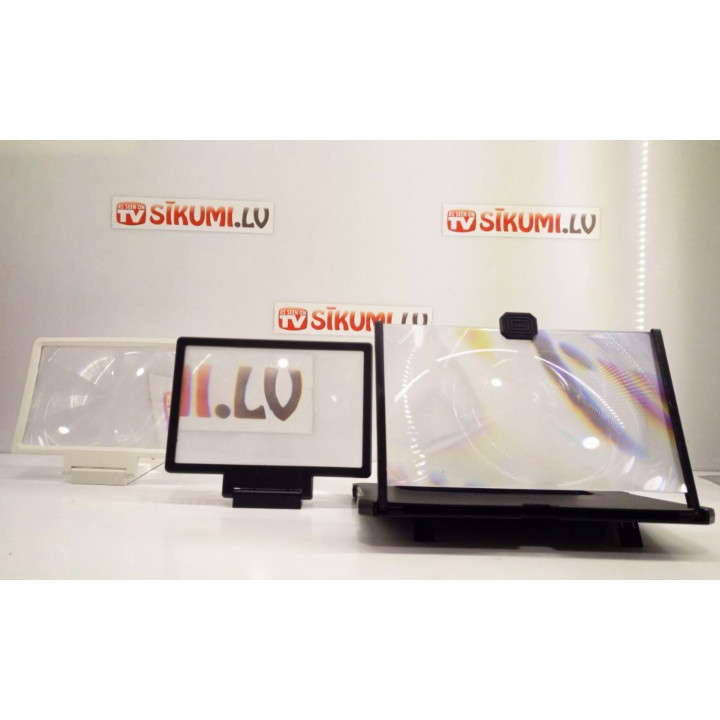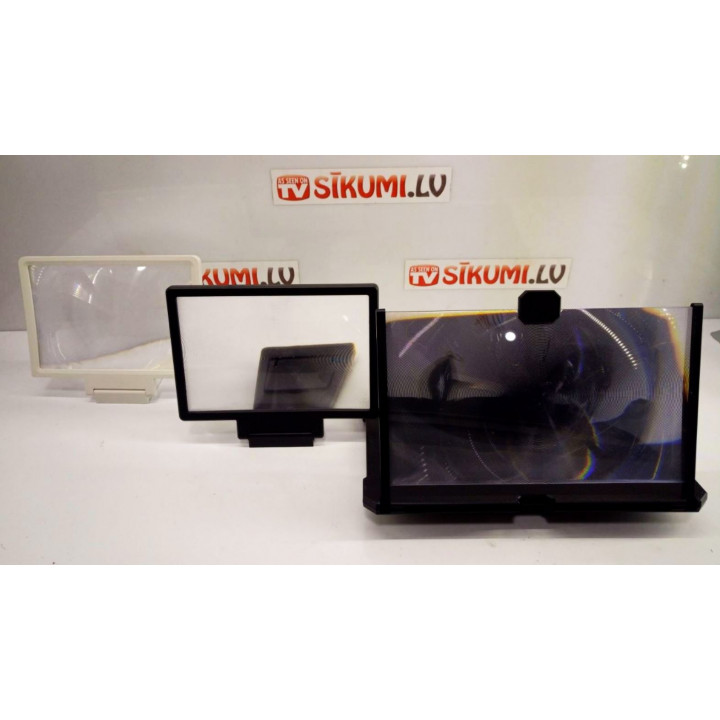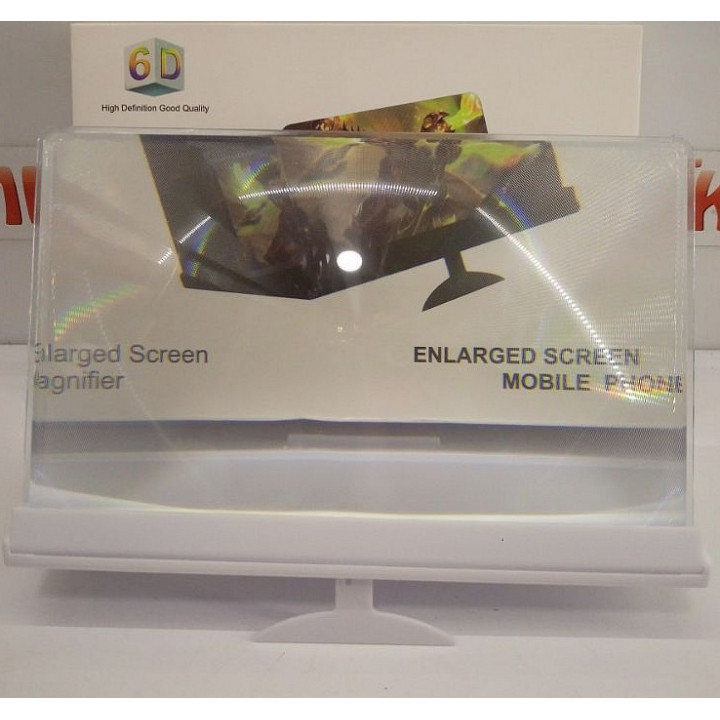 Universal Magnifier Glass 3D Movie Screen HD Amplifier For Smart Phone Holders & Stands
Product Code: 3D screen enlarger
Availability: In Stock
Smartphone screen magnifier - 3 times bigger picture with 3D effect
If you are a 21st-century person who watches videos, movies, pictures, and reads on your mobile phone, try Smartphone Screen Magnifier! The device creates a similar effect with 3D and enlarges the picture by 3 times, taking care of the eyes.
Enlarges the image up to 3x and gives it a slight 3D effect.
It is very useful if you watch movies on your mobile phone or read for a long time.
Suitable for most smartphone models (iPhone, Samsung, etc.).
The device has 2 supports - one holds the screen, and the second - a mobile phone.
The device is lightweight, easy to fold and easy to remove.
Color: white or black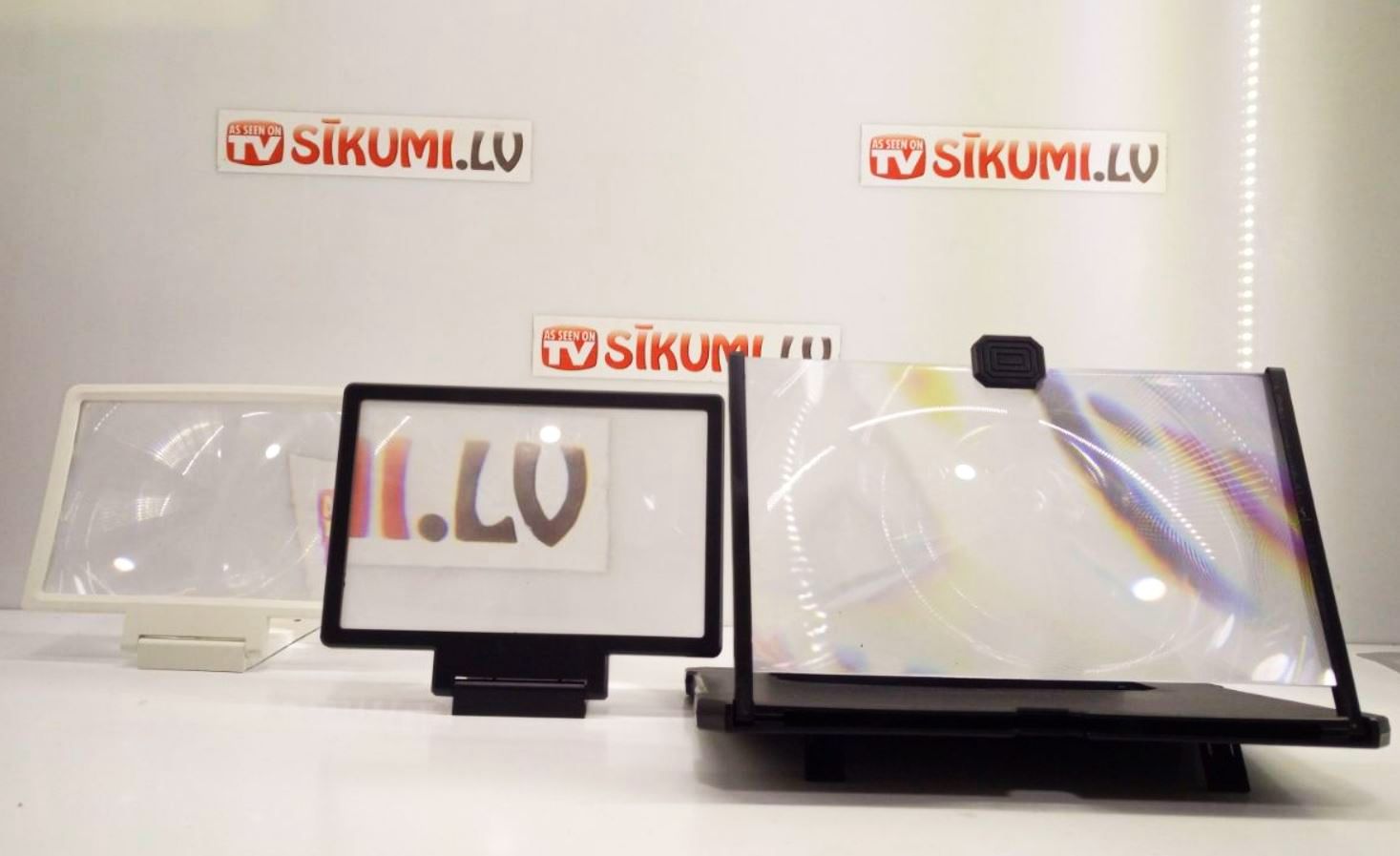 Please select a package from the drop-down menu on the right:
size 11 x 17 cm – 9 Eur
size 11 x 17 cm - 12 Eur
size 11,5 x 18,5 cm – 17 Eur
size 13 x 22 cm - 22 Eur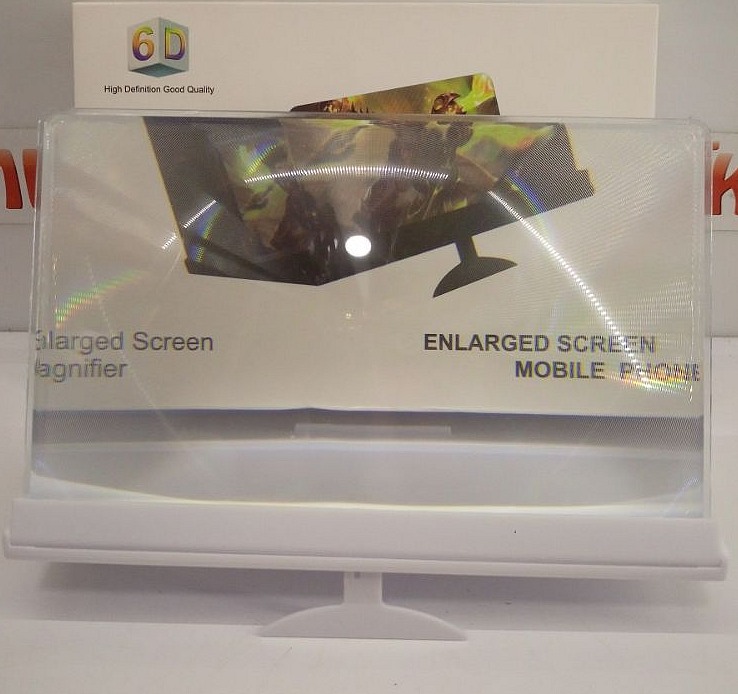 Goods pick-up from Sikumi.lv warehouse in Varaviksnes gatve 8, Riga: working days, at 12.00 or 18.00 - free of charge.
Postomat delivery in the Baltics: 2-3 working days - from 3 Eur.
Courier delivery in the Baltics: 1-3 working days - from 10 Eur.
DHL Express or Latvian Post worldwide shipping - from 10 Eur.
Tags: Universal, Magnifier, Glass, 3D, Movie, Screen, HD, Amplifier, For, SmartPhone, viedtālruņa, ekrāna, palielināšanas, stikls, palielinātājs, увеличительное, стекло, для, экрана, телефона