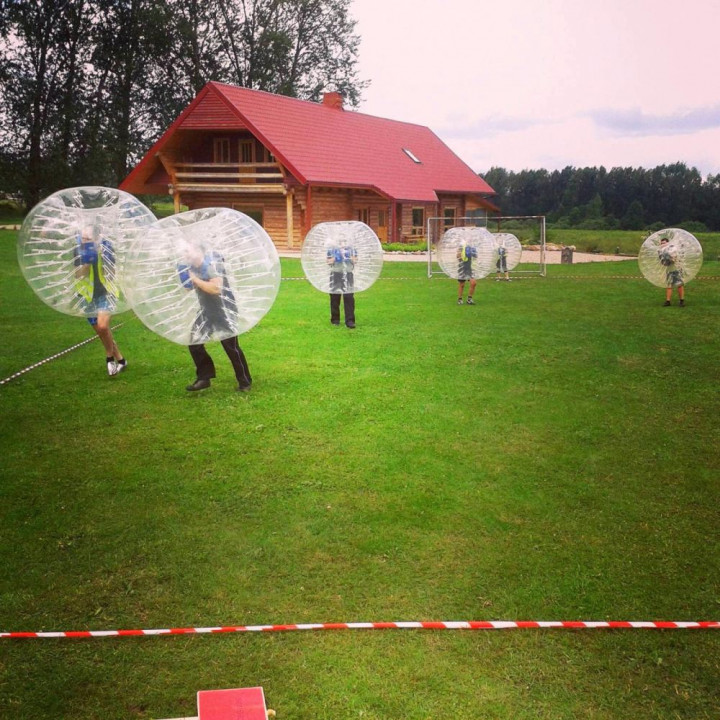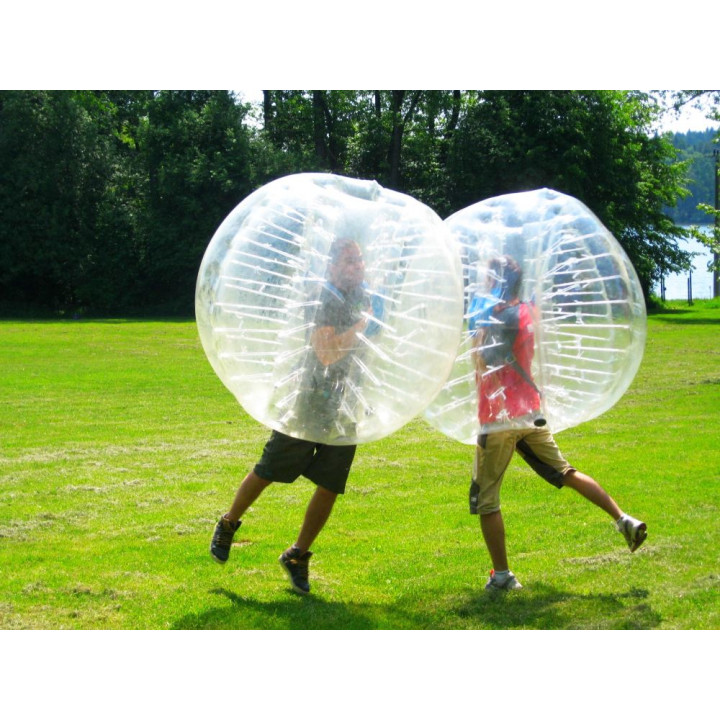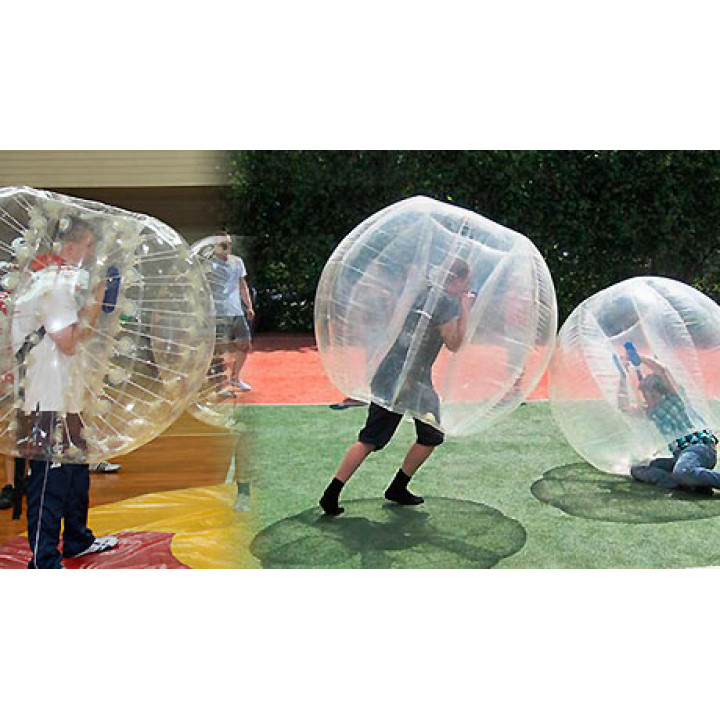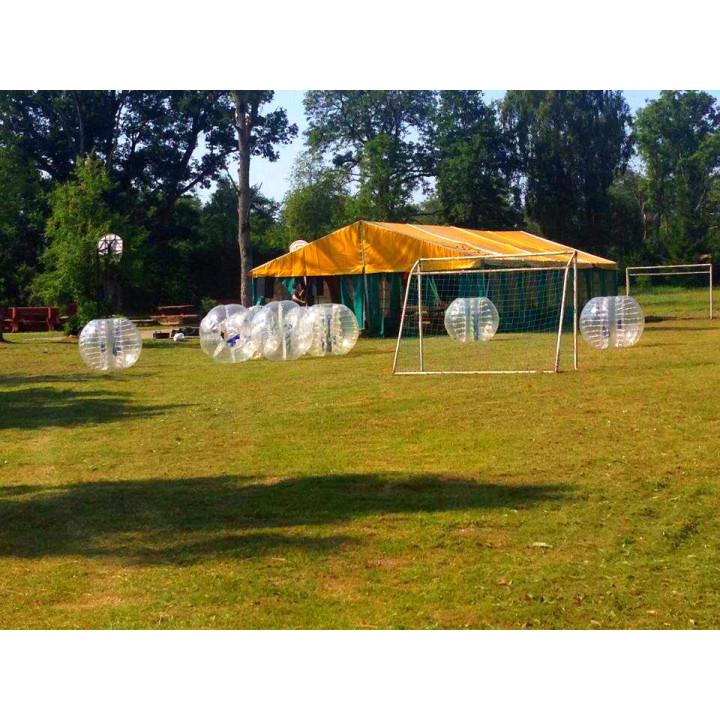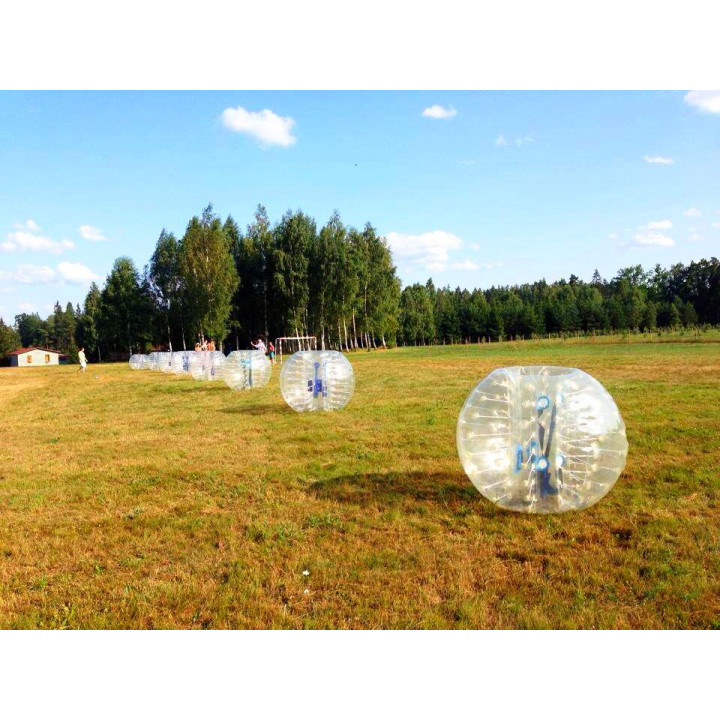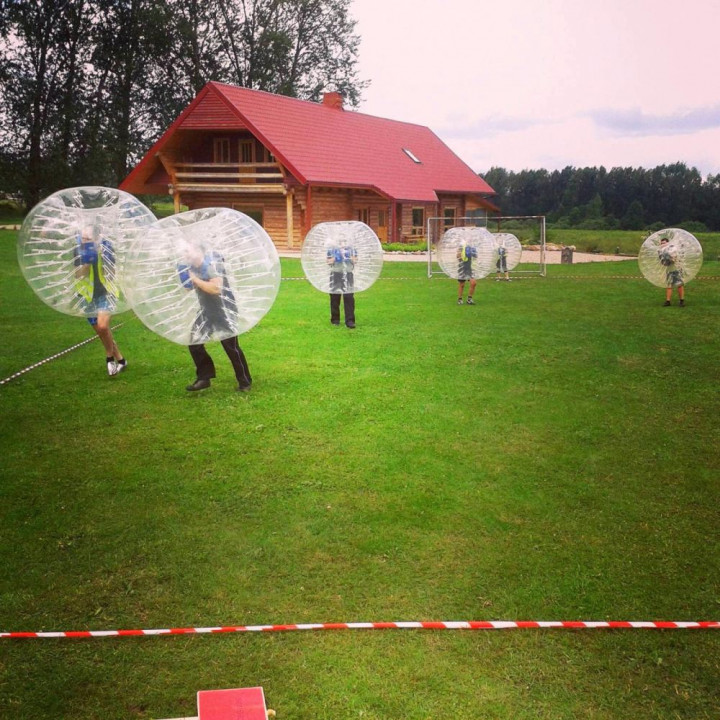 Gift Card from Zorb.lv - Zorb bubble football for your stag or corporate party up to 10 persons
Product Code: Gift card Zorb Football
Availability: In Stock
Gift Card from Zorb.lv - Zorb bubble football for your stag or corporate party up to 10 persons
Do you want to spend a fun and sporty day with your friends or your coworkers? Zorb.lv offers exciting bubble football games or zorb football inside 1.5 m. dia zorbs consisting of six air-filled segments. You wear a bumper ball as a spacesuit and you can tumble, push and roll safely. Whatever you do, you won't get injured, because the bumper ball game is totally safe. And if you assemble two teams and play real football, you can't get enough fun and positiveness either between participants or spectators.
What is included:
ZORB soccer bubble football for up to 10 persons;
All necessary equipment.
Place - Riga
Time - 1 hour.
A number of participants - up to 38 pers. (up to 36 balls are available with a surcharge of 25 Eur/piece)
Advance booking is mandatory

This gift will please connoisseurs of everything unusual!
Zorb.lv will recommend the best pitch options (outdoors or indoors, grass or sand) for this exciting soccer game!
This entertainment is available during the summer season, by prior reservation only, tel. 29535888. After purchasing a gift card, you need to make a reservation. You can get the most up-to-date information about the nearest Zorb.lv activities here.
A gift card purchased on Sikumi.lv is valid without a time limit until it is used.
Goods pick-up from Sikumi.lv warehouse in Varaviksnes gatve 8, Riga: working days, at 12.00 or 18.00 - free of charge.
Postomat delivery in the Baltics: 2-3 working days - from 3 Eur.
Courier delivery in the Baltics: 1-3 working days - from 10 Eur.
DHL Express or Latvian Post worldwide shipping - from 10 Eur.
Tags: dāvanu, karte, zorb.lv, aizraujošs, futbols, ZORBU, burbuļfutbols, grupai, līdz, 10, personām, gift, card, from, zorb.lv, football, for, your, stag, corporate, party, cards, Zorb, bubble, football, for, stag, corporate, party, 10, persons, подарочная, карта, от, zorb.lv, захватывающий, футбол, Зорб, пузырь, футбол, в, шарах, для, группы, до, 10, человек,