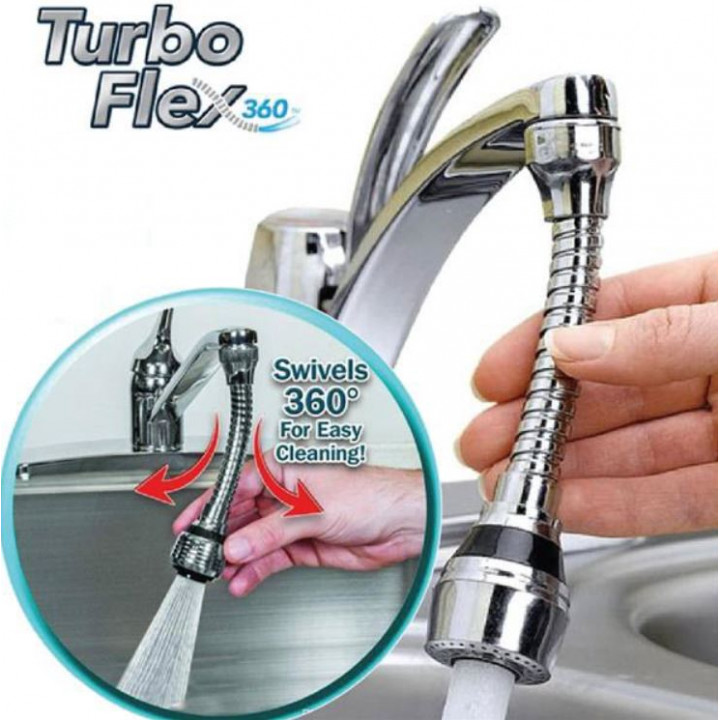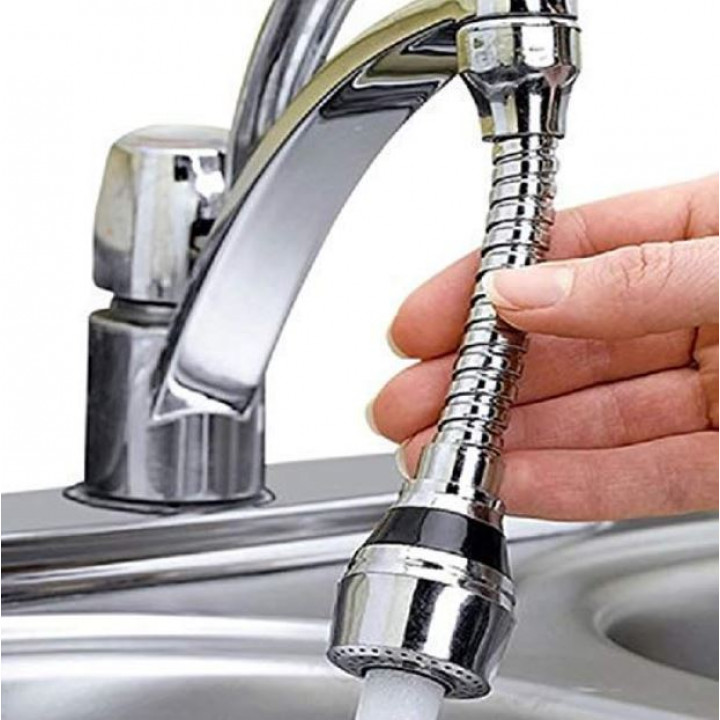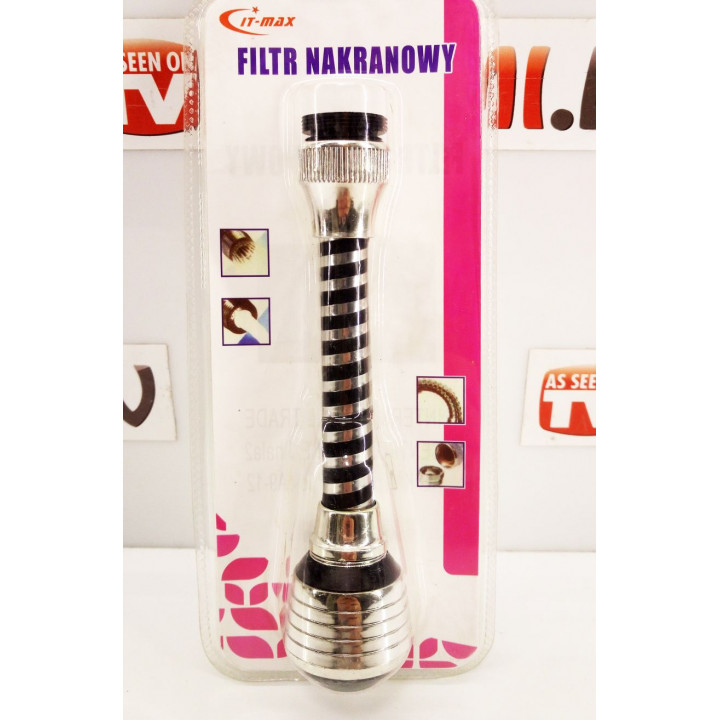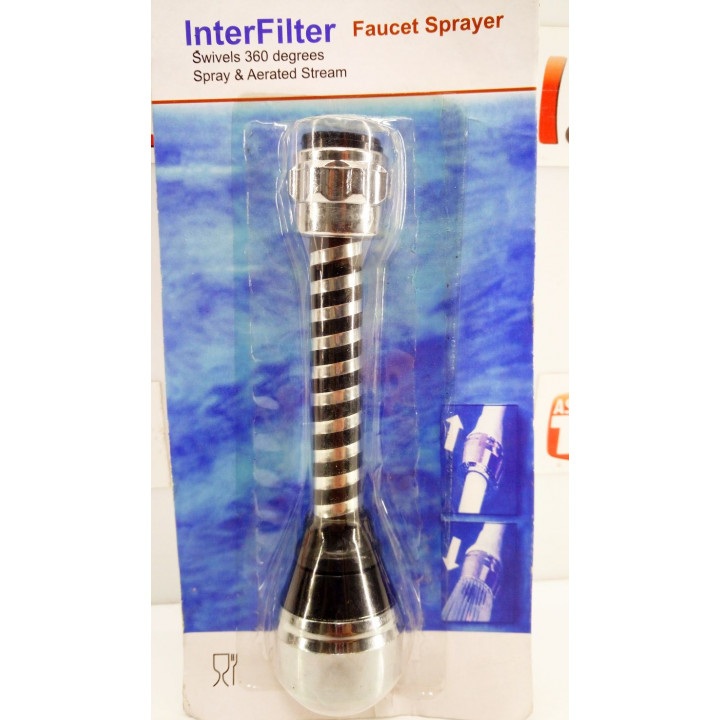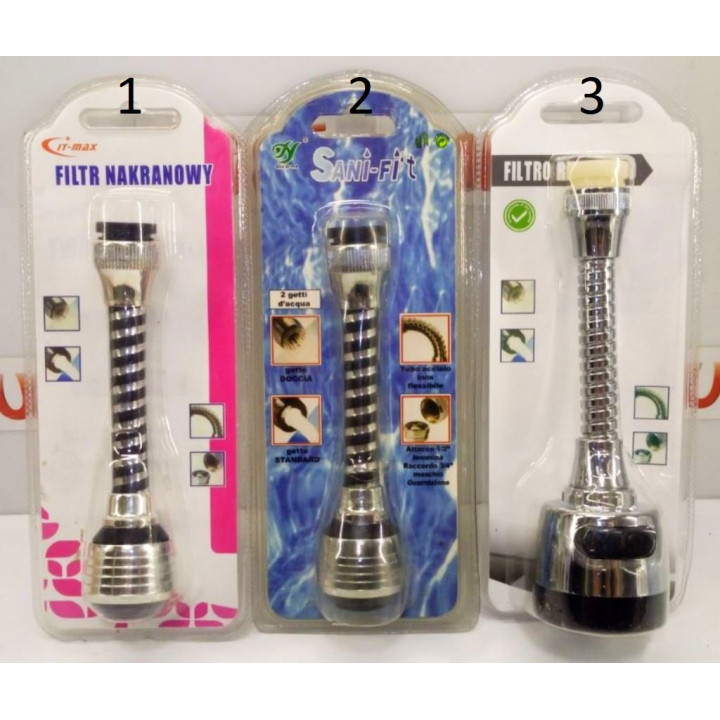 * The goods can differ from the seen on the above picture
Kitchen Faucet Nozzle Flexible Hose Extension Water Saving Aerator Turbo Flex 360
Product Code: Turbo Flex 360
Availability:

In Stock
Flexible hose, faucet attachment Turbo Flex 360
 
Flexible hose-nozzle on the faucet - Turbo Flex 360 easily copes with cleaning the sink and non-standard items, as well as reduce the time to wash dishes. Will be a great addition to every kitchen.
The flexible hose is compatible with most taps and attaches easily without additional tools.
The main advantages of the device:
360-degree rotation
2 spray modes (wide spray and aerated spray)
Connect a hose to your tap and in seconds you have a flexible sprayer with switchable modes. The Turbo Flex 360 is great for rinsing fruits and vegetables, filling tall vases, and more. Where a conventional tap fails, a flexible hose will come to your rescue and get the job done.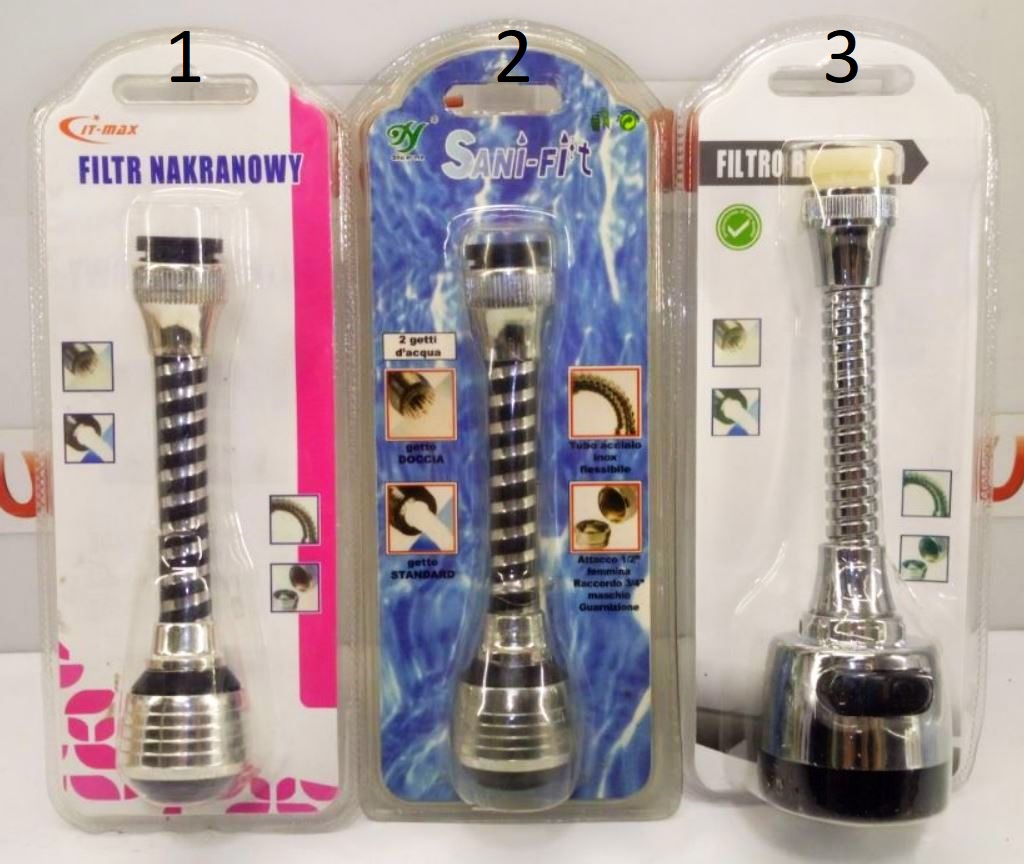 Please select a package from the drop-down menu on the right:

1. It-Max - 17 Eur
2. Sani-Fit - 23 Eur
3. Filtro - 27 Eur
4. Turbo Flex 360 - 32 Eur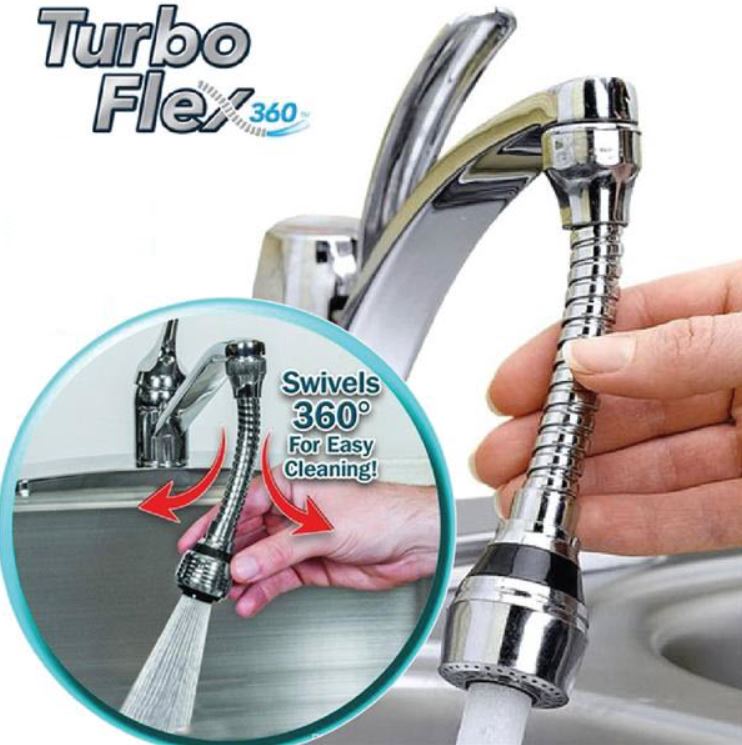 Goods pick-up from Sikumi.lv warehouse in Varaviksnes gatve 8, Riga: working days, at 12.00 or 18.00 - free of charge.
Postomat delivery in the Baltics: 2-3 working days - from 3 Eur.
Courier delivery in the Baltics: 1-3 working days - from 10 Eur.
DHL Express or Latvian Post worldwide shipping - from 10 Eur.
Tags: Flexible, hose, faucet, nozzle, attachment, Turbo, Flex, 360, Kitchenware, uzgalis, aerators, krānam, lokana, šļūtene, насадка, аэратор, для, крана, экономии, экономия, воды