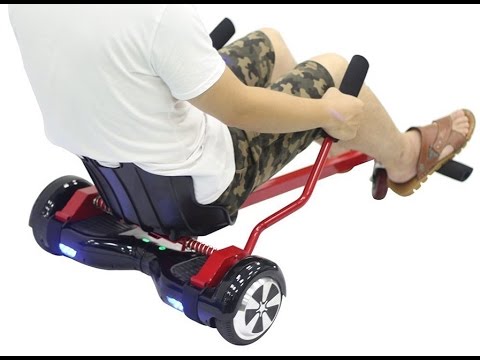 Hoverboard Mini Segway Kart
The 2017 news is already in our warehouse! Hoverbord mini kart is a Hoverbord Stroller that allows you to ride it in seated position. Intuitively understandable controls and enhanced stability let you ride with the speed up to 15 km/h. Hoverboard kart is ideal tool for relay that gives you plenty of emotions and impressions
Riding a hoverboard kart is something that you have not seen before, because nothing like that existed before it! Push the speed levers up and you go forward, push them down and you will stop. Hoverboard kart will only go to where you send it.
Location - Riga
Duration - 15 min.
Number of guests - 1.
This attraction is available during the summer season only by prior reservation over (+371) 29535888, when the minimum number of guests is reached.
You need to make a reservation after purchasing of the gift card.
The most up-to-date information on the nearest Zorb.lv activities you can get here.
 
The gift card purchased on Sikumi.lv is valid without time limit, before it gets used.
Tags: gift, card, from, zorb.lv, segway, hoverboard, kart, cards