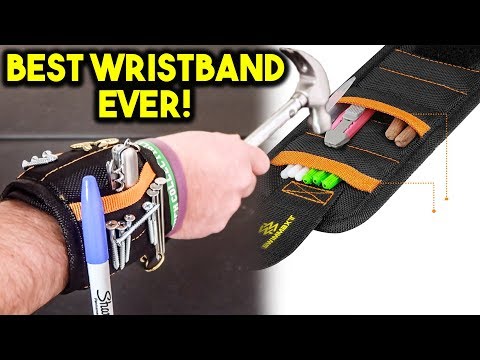 Magnetic bracelet for builders
Designed specifically for holding small fasteners such as screws, bolts, nails or nuts. It is also very convenient for attaching needles, pins and other small metal products.
Practical
The exceptional wear resistance of the bracelet is ensured thanks to the dense Oxford fabric, which is distinguished by its scratch resistance. The inside of the accessory is equipped with a soft, air-conducting patch.
Comfortable
The construction magnetic bracelet is securely fixed to any wrist thanks to a convenient Velcro.
Strong
A large magnetic force even with small volumes is provided by three magnets at once.
Color: red – 6 magnets, black – 6 magnets, yellow – 10 magnets
Tags: Magnetic bracelet for builders, , For your health and beauty