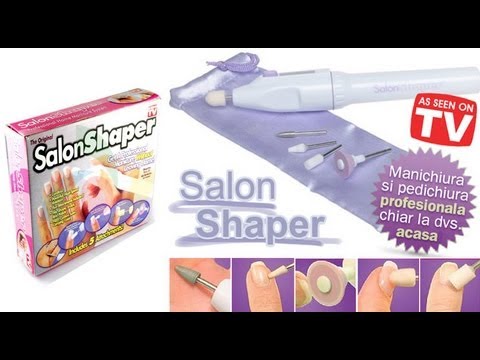 Manicure set, wireless nail milling cutter Salon Shaper
Salon Shaper manicure set, nail milling cutter is an excellent solution for home use. It is convenient, practical and easy to use. In the kit there are 5 nozzles for the most popular operations. With the help of different nozzles, you can polish the nail, remove the cuticles, clean under the nails and much more.
Scope of Salon Shaper:
for processing the edge of the nail;
for grinding;
for fine grinding;
to remove cuticles;
to remove calluses and rough skin;
for cleaning under the nails;
for finishing grinding.
Dimensions: length - 16.5 cm; width - 2.5 cm; thickness - 1.8cm
Set: 1 Salon Shaper, 5 nozzles
Tags: Manicure set, wireless nail milling cutter Salon Shaper, , For your health and beauty