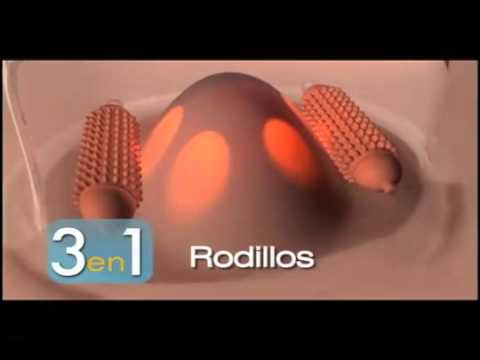 Vacuum massager to eliminate second-generation cellulite Cellules MD with increased exposure function.
This device is a development of American scientists, based on new and high-tech technology. In a certain area of ​​the body that requires correction, a vacuum is created. Under its influence, blood circulation increases several times, fat cells begin to break down intensively, excess fluid leaves the intercellular space, edema disappears and the effect of the "orange peel" is minimized. After the first use of the Celluless MD vacuum massager, you will notice the result: your figure will become toned, extra centimeters on the waist, hips and buttocks will leave. Every day, using this Celluless Cellu 5000, you will become slimmer and your health will improve.
The kit includes:
Celluless MD
2 x cups with 1 and 2 rollers,
Base / Charger Celluless MD,
AC / DC adapter and usage guide.
To achieve the desired result, the device must be used in combination with citrus massage oil.
Key benefits of Celluless MD:
Promotes the effective disposal of cellulite.
Easy to use.
The small sizes.
Guided vacuum system for deep massage.
Stimulation of lymphatic drainage and elimination of toxins.
Improving muscle tone and body shape.
Improving well-being.
Removal of pain.
Tags: masažieris, celulīta, mazināšanai, celluless, for, your, health, beauty, sport