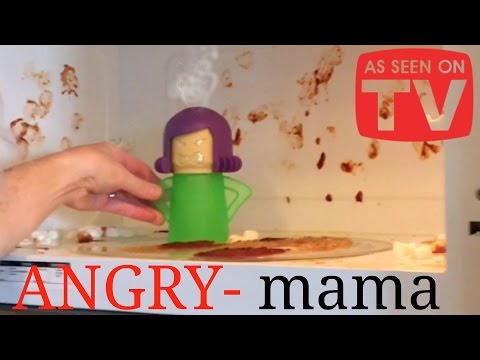 Microwave Steam Cleaner Angry Mama
If you don't know how to wash frozen mud in a microwave oven, then you will definitely like Angry Mom's microwave cleaner! Steam leaves the head of the cleaner and softens dirt and stains to facilitate cleaning. Just add vinegar and water, then put the evil mom in the microwave and set the timer for 7 minutes.
Before use, remove the head of Angry Mama and add vinegar with water to your torso, you can also add a little lemon juice to neutralize unpleasant odors. Then put your head on your torso and place the steam cleaner in the microwave for 7 minutes at high power. Steam leaves the head of the appliance and thereby softens the dirt on the walls of the microwave. You can wash Evil Mom in the dishwasher for your convenience.
Tags: Microwave Steam Cleaner Angry Mama, ,