Mugs with cool inscriptions - for grandmother, beloved
 
Many people start each morning with tea, coffee, or cocoa. A hot drink helps to wake up, invigorate and prepare for the day at work. To raise the mood even higher, you need to fill your favorite cup with liquid. Everyone has it, you must agree. For some reason, we choose one among several on the shelf. If you don't have one, then it's time to get a cup that will give pleasure from drinking tea.
Please select a package from the drop-down menu on the right:
1. Paldies, ka tu esi!
2. Любимая бабушка
3. Pati labākā pasaulē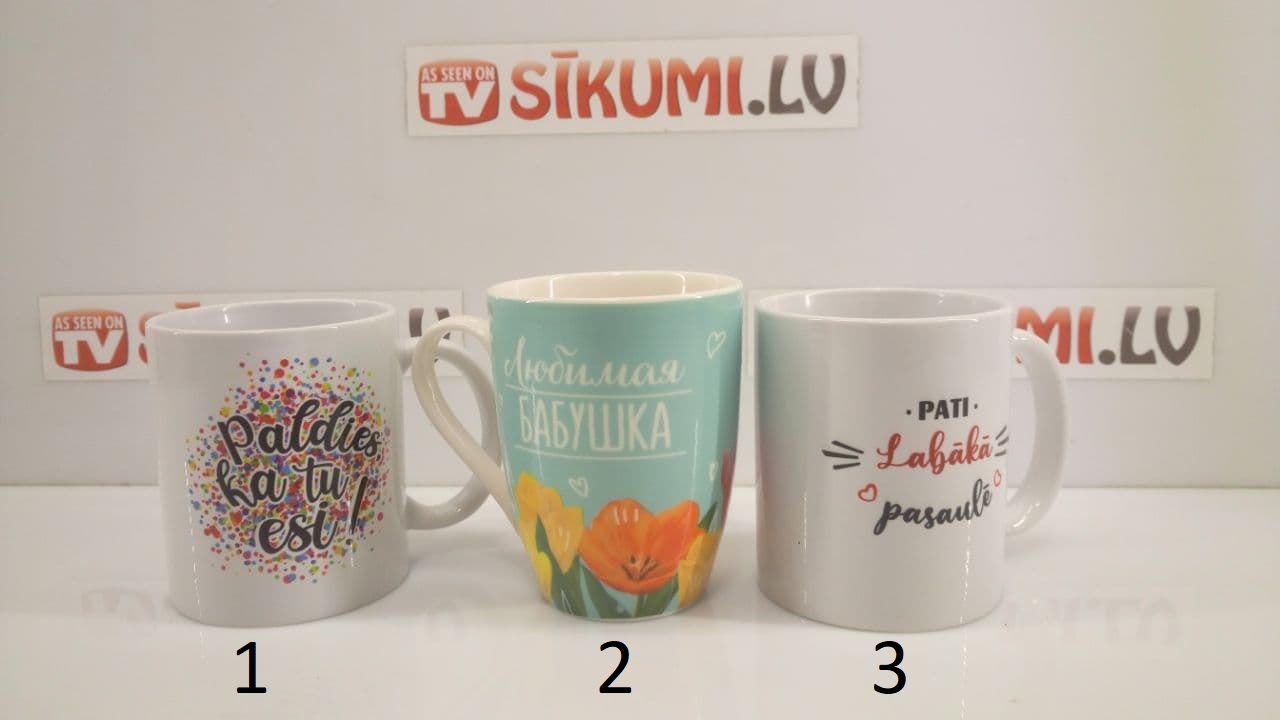 Tags: Mugs with cool inscriptions - for grandmother, beloved, ,