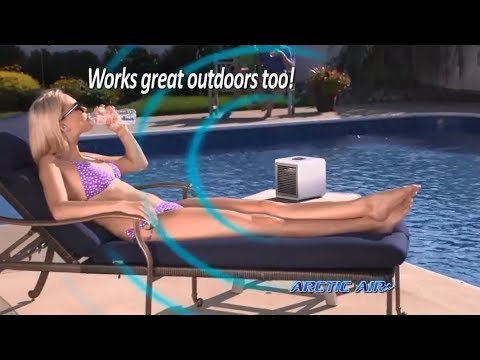 Portable air cooler, air conditioning Arctic Cooler fan
The handy Arctic portable cooler with an incredibly quiet fan will refresh and purify the air in any room in your home. 3-speed fan, low power consumption, cost-effective and environmental friendly. Just plug it into a regular power outlet or USB port to instantly cool your air anywhere!
Artic Cooler is a portable mini air conditioner that cools, purifies, filters and moisturizes the air. Whether you are in the kitchen or want to watch TV in comfort, this device will create a pleasant microclimate in just a few minutes.
Just add water, press the button, relax and enjoy the pleasant coolness.
The secret lies in hydro-cooling technology: an air filter-evaporator draws in hot air and instantly cools it.
As a rule, air conditioners are quite massive and consume a lot of energy, because Designed to cool the air for entire homes or premises. Portable air conditioning systems also do not differ in compact dimensions, but also require a corrugated hose to be led outside through a window. That is why the Arctic Cooler is a stand-alone and small device that cools and purifies air anywhere and anytime.
This personalized mini air conditioner cools the air around you while taking up no more space than a desk fan.
Thanks to three speed modes, you can control the level of intensity of the model. After filling the tank with water, the cooler provides coolness for 8 hours.


 
1. Place the air cooler on a flat surface and open the door of the water tank, then it will become your usual cooler and humidifier. Using evaporation technology, it will be filled with water.
2. Connect the power adapter to the device. Now you can enjoy cool, clean air anywhere with a portable air conditioner.
Press the power button to turn on the air cooler.
Set the fan speed by pressing the button.
Specification:
Power 10 watts.
Device color: white
Neon lights
Size: 20x20x21 cm
Cooling Area 2 Square Meters
The kit includes:
1x air cooler
lx usb cable
Manual
Attention! Fill the tank with water at least three minutes before the device starts to work.
Tags: Portable air cooler, air conditioning Arctic Cooler fan, ,