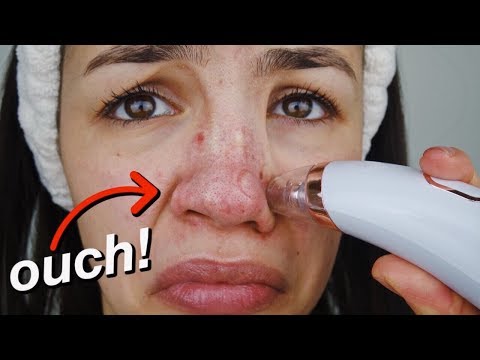 Professional Household Use Suction Blackhead Vacuum Pore Cleaner Electric Face Skin Tightening Lifting Blackhead Remover Machine
Features:
4 heads can be replaced, very universal.
55KPA super strong suction.
You can use it for 2 hours at a time.
To polish, to rough holes, to fine lines.
Powered by 2 x AA batteries (not included)

Descriptions:
Promote nutrition absorption, promote skin metabolism.
Diamond design sense, ergonomic handle, comfortable.

Specifications:
Material: plastic 
Size: 180x35x35mm
Voltage: 3.7V
Output current: 220nA

Package Include:
1 x Main Body
4 x Replace Heads
User Manual
Please treat your face with a vaporizer (can be purchased here) or a hot towel to open the pores 3-5 minutes before use.
Constantly move the vaporizer to acne pores, do not leave it in one place for a long time to avoid possible bruising or other skin damage. 
After washing your face, please use a cold towel or cold water to close pores.
Please choose one of design variants:
1. With a switcher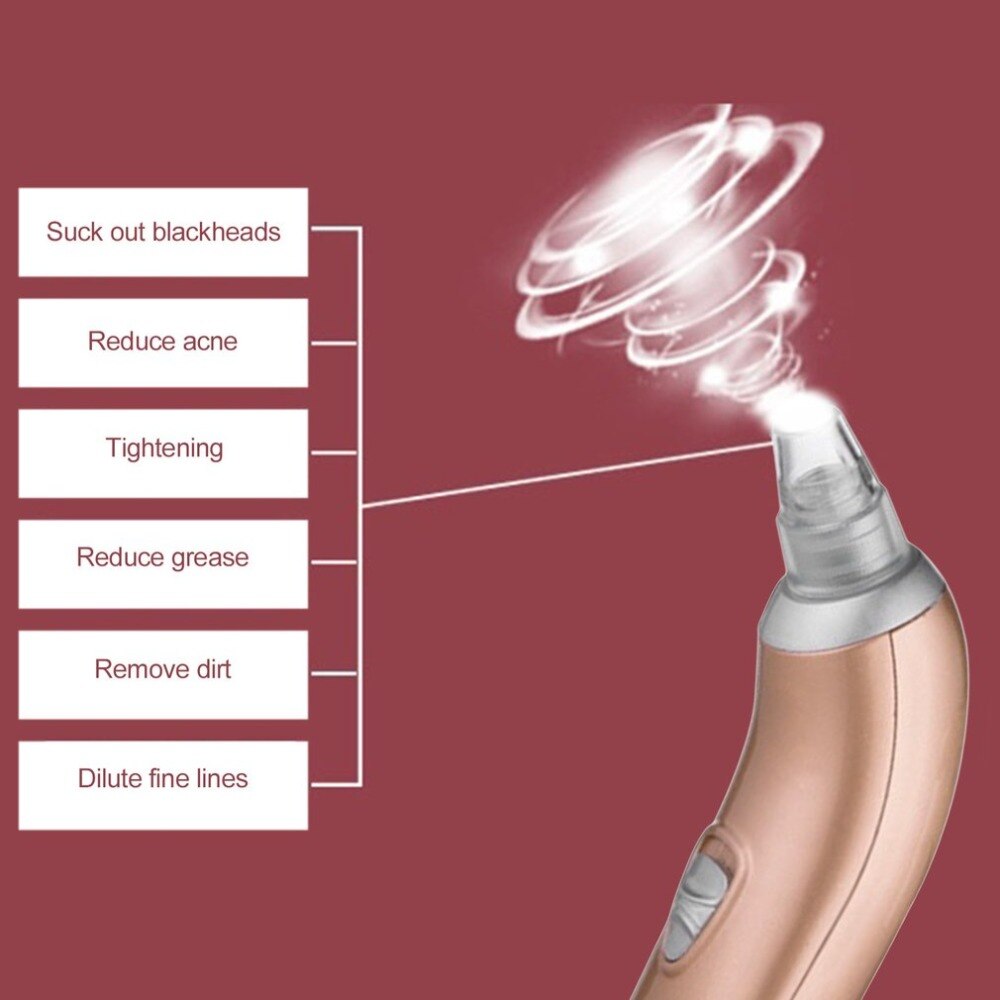 2. With a button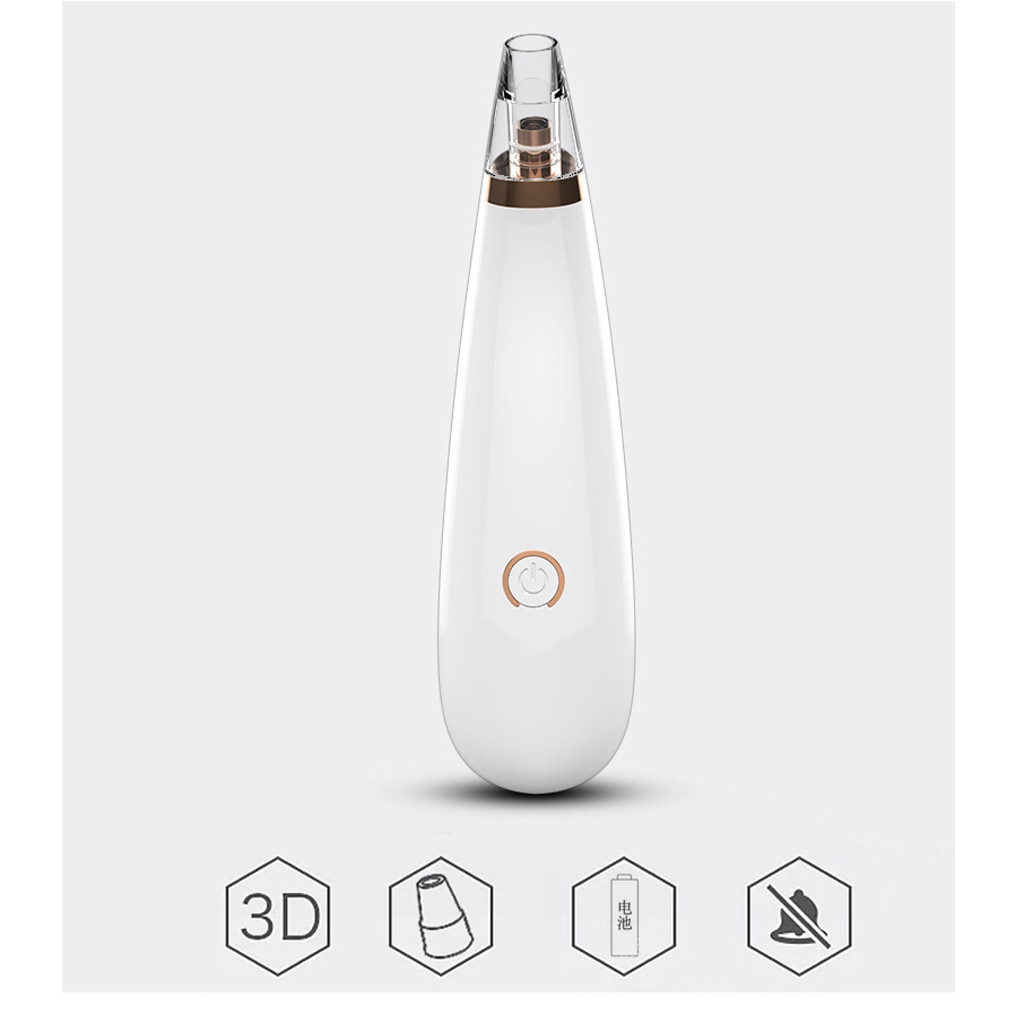 Tags: Powerfull Household Suction Blackhead Vacuum Pore Cleaner USB Electric Face Skin Tightening Lifting Blackhead Remover Machine, GUJHU, For your health and beauty