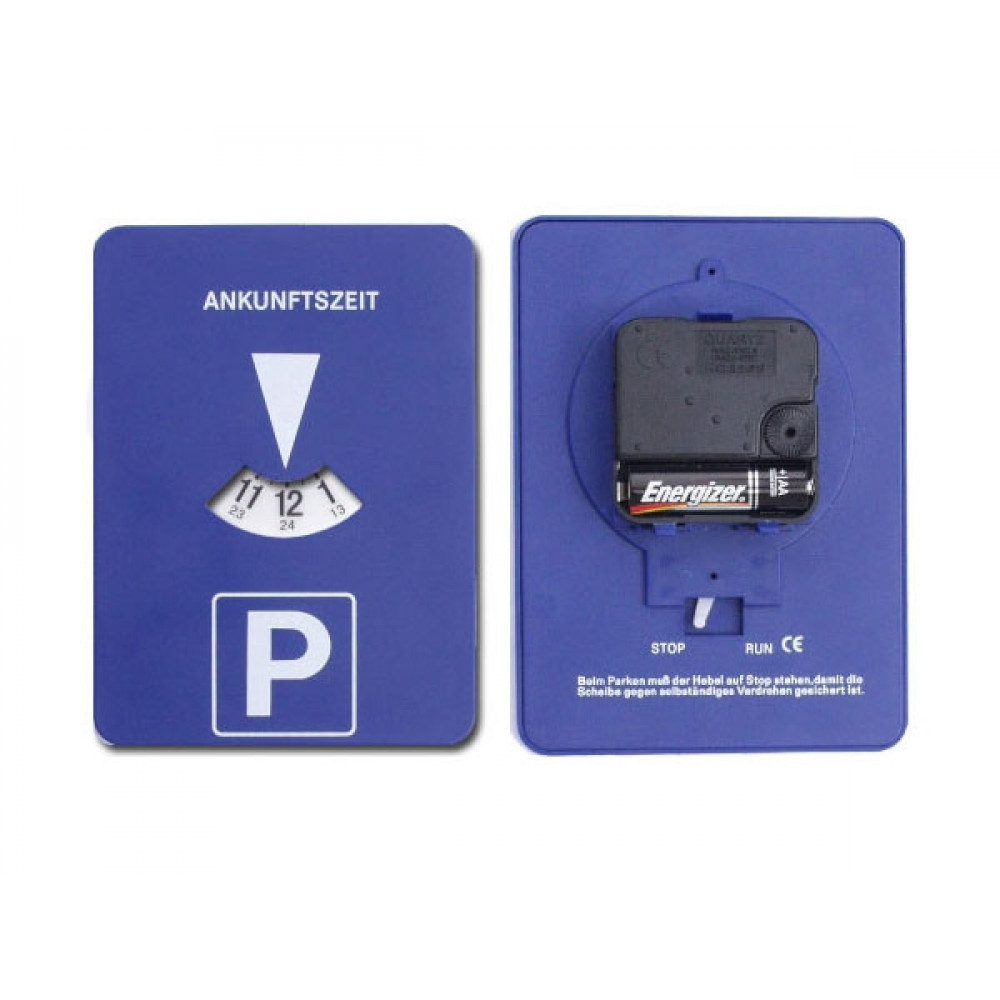 Goods pick-up from Sikumi.lv warehouse in Varaviksnes gatve 8, Riga: working days, at 12.00 or 18.00 - free of charge.
Postomat delivery in the Baltics: 2-3 working days - from 3 Eur.
Courier delivery in the Baltics: 1-3 working days - from 10 Eur.
DHL Express or Latvian Post worldwide shipping - from 10 Eur.
Smart Parking Disc Timer Parkscheibe
Product Code: Smart Parking Disc
Availability: In Stock
Attention! To avoid deformation of the watch case in the direct sunlight, do not allow the watch to stay constantly on the car dashboard. Please store the watch in a cool, dark place.
The device is powered by a 1 x AAA battery
Battery not supplied.
Please check the box 1. To purchase 1 x AAA + 1 Eur
Automatic parking disc or parking timer that shows the same time left.
Set the start time for parking on the disc dial and place it in a prominent position behind the windscreen of the car. The built-in clock mechanism will change the time forward simultaneously.
Thus, even after one, two or three hours the parking timer will show the same time as you just left the car.
Tags: Smart Parking Disc Timer, Smart Parking Disc, Electronics