Super Party Tattoos Set for Girls

 
The Super Party Tattoos Tattoo Set is the perfect gift for girls who love to highlight their uniqueness and stand out from others!
To create a tattoo, you need to apply glue with a brush. Then you can use markers to help you colorize your tattoo.
The kit includes sequins for use in the spray bottle.
Tattoos can be done using stencils from the set, or you can make new ones with your own hands.
Temporary tattoos are easy to wash off with plain water.
Please select a package from the drop-down menu on the right:
L - 20 Eur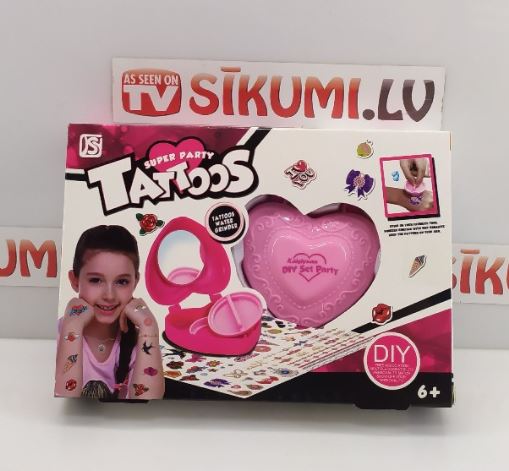 XL - 30 Eur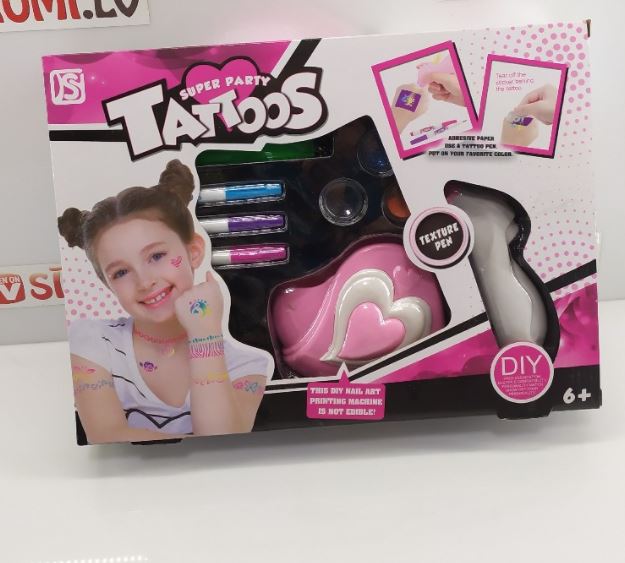 Tags: Super Party Tattoos Set for Girls, ,