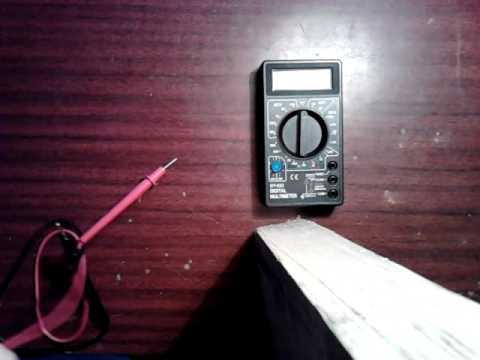 Digital multi meter precision tester
Multimeter is a measurement tool that is needed for all those who have electricity as a hobby. The device can detect damage in the electrical devices, check the battery or charge the battery, or measure the operating voltage for many devices.

Convenient and practical tool for every application

Multimeter for DC and AC voltage measurement, DC current, resistance,
diodes, transistors and continuity testing.
Parameter:

1. LCD display 3 ½ digits
2. Multi-position switch
3. Overload protection
4. Size: 126 × 70 × 28 mm
5. Weight: 137 g.

Specifications:
• Voltage (DC). 200mV, 2000mV, 20V, 200V, 1000V.
• Voltage (AC): 200V, 750V.
• DC: 2000mkA, 20mA, 200mA.
• Resistance: 200Om, 2000Om, 20ohm, 200kOm, 2000kOm.
• Built-in generator: 50Hz.