Breathe Easy Full Face Diving Mask - Underwater snorkel mask! Super-large the chambered compartment allows you breathing comfortably through nose & mouth.
Equipped with camera mount, easily attached to GoPro camera
Physical Anti-fog Technology
Drain valve design for draining away the water by raising up your head when water leaking
Heat insulation - Breathing chamber creates airflow away from lens, it prevents from heating up on the interior.
Non-distortion Lens - Flat HD lens, make sure the view is very clear without distortion.
adjustable elastic fabric headband design, suitable for all kinds of head shape prevents hair from twining.
Liquid silicone Material Comfortable Fit & Excellent Seal
Ideal for diving, swimming, snorkeling and other underwater activities
Never Compromises. We Use Only High-grade Premium Silicon And Injection Molding Processes 
   NOTICE:
We'd like remind our customer to choose the right size according to the size map.
Make sure snorkel mask is fitted tightly on face before snorkeling. BEARD or HAIR might cause the leakage and fogging. Please don't use sun cream which won't work properly, but also will cause leak.
Surface Snorkeling - Our full face snorkel mask is designed to optimize surface snorkeling experiences. Serious free diving deeper than 6-8 feet below surface not recommended.
Use the mask properly will also reduce mist up. Make sure that the nose silicone parts grab on your face and water ≥ 18 °C anti-fog system is optimum.
Package weight: 0.66 kg
Package Size(L x W x H): 300mm x 200 mm x 150mm
Package Contents:  
1 x Diving Mask,
1 x Breathing Tube,
1 x Bag of Mounting Accessories
1 x Mesh Bag for Storage
Please choose your size
for S/M
for L/XL
The holders for any type of cameras are not included in supply kit. Only connector.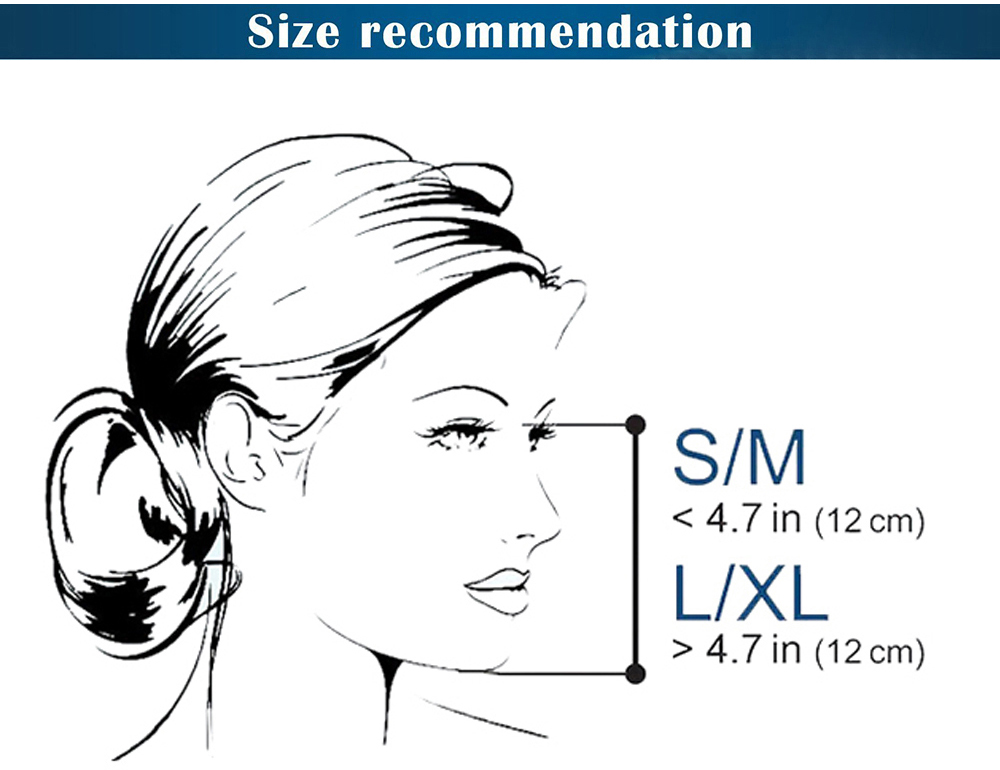 Tags: Snorkeling Masks Panoramic View Anti-fog Anti-Leak Swimming Snorkel Scuba Underwater Diving Mask GoPro Compatible, M2068G, Relax and hobby