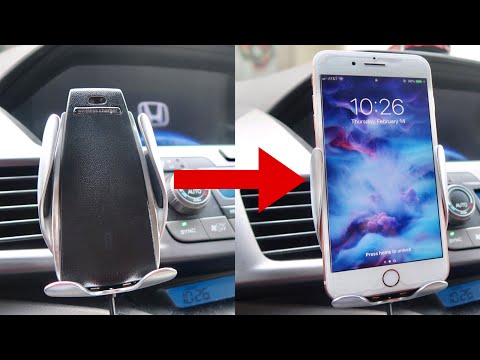 Wireless Charger – holdes for smartphone Smart Sensor 5S
A modern holder for a smartphone with the function of wireless charging will simplify your life and become a relevant accessory in your car. The appearance and small size of such a car charger for the phone will appeal to any car enthusiast.
Such a device will quickly charge the battery compatible with the technology of the smartphone at a power of up to 10 W, depending on the model. The smart system will prevent overheating and recharging the device, will save the smartphone from power surges. You can charge the phone in a case, as the charging field extends to 8 mm.
Specifications:
power: 10 W (Max)
input: 5V 2A, 9V 1.67A
wireless charging distance: 8mm
IR sensor
Input: Type-C
material: polycarbonate, ABS plastic
weight: 260 g
black colour
size: 12.3x7.3x2.1 cm
Tags: Wireless Charger – holdes for smartphone Smart Sensor 5S, S5, For your transport