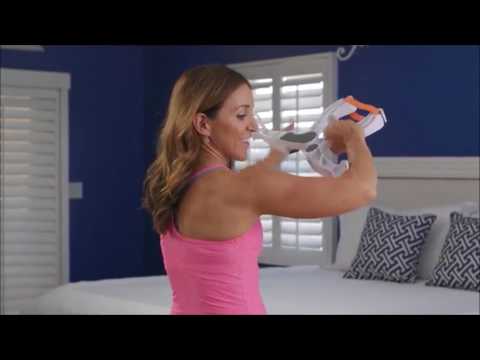 Wonder Arms Arm, Shoulder & Back TrainerWonder Arms Arm, Shoulder & Back Trainer
The Wonder Arms simulator will help you to adjust the figure. The simulator is easy to use and has several load levels.
Depending on the position of the arms, Wonder Arms puts stress on muscles such as:
- triceps
- biceps
- shoulders
- chest
- back
Depending on your current physical condition, you can choose 3 different levels of load - for beginners Level 1, Level 2 and Level 3. The higher the level, the greater the load on the trained muscles. In order to change the load, you just need to change the rubber band.
Tags: Wonder Arms Arm, Shoulder & Back Trainer, ,