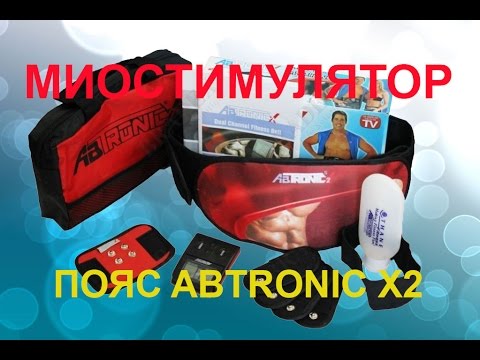 The device is powered by a 2 x AAA battery
Battery not supplied.
Please check the box 1. To purchase 2 x AAA + 2 Eur
A compact belt simulator is several times more effective than regular workouts. You no longer have to sweat in the gym or spend time on tedious exercises at home. Now just put on a belt and turn it on, choosing the right intensity.
The Abtronic X2 is ideal for both beginners and experienced fitness enthusiasts. The stimulator is equipped with 8 training programs and 10 intensity levels that help double your training results. Only 10 minutes a day, and you will achieve results without grueling training. The belt stimulates the front and side muscles of the abdomen, as well as the muscles of the back. The main thing in this simulator is that during the training you will be able to do your usual activities: work at the computer, watch TV, do your hair - Abtronic X2 will take care of your body!
In addition, this compact simulator is easy to place in a closet or under the bed; it does not take up much space in your apartment.
Suitable for people with a waist up to 120 cm.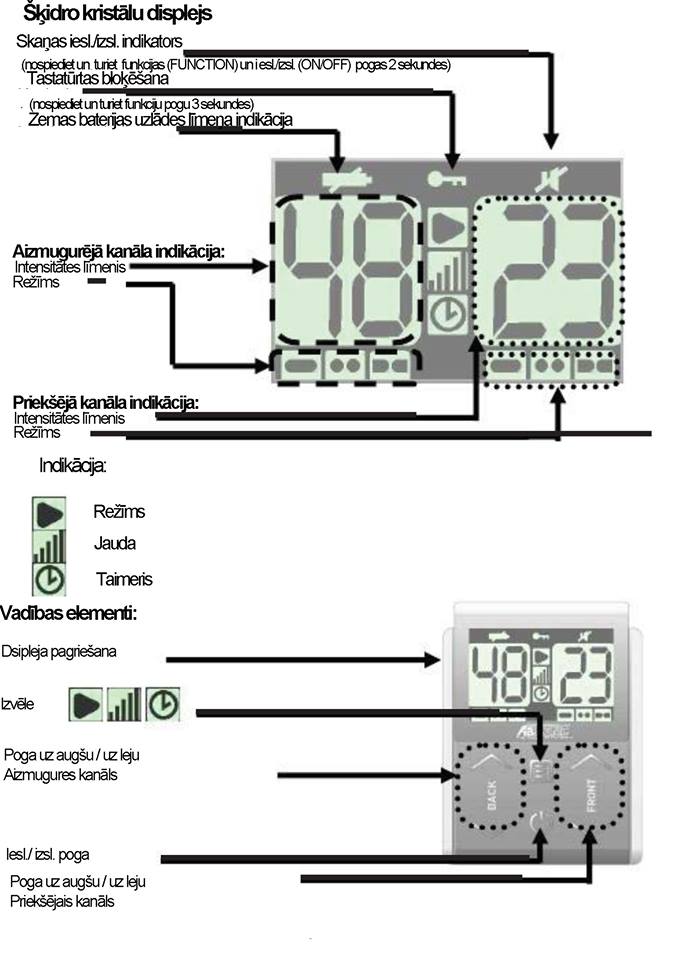 Pilnā izmērā kontroles pogu shēmu var apskatīt, uzklikšķinot uz attēla.
Lietošana:
1. Atveriet bateriju nodalījumu, viegli virzot vāciņu uz leju.
2. Ievietojiet 2 x AAA baterijas, ievērojot norādījumus attiecībā uz polaritāti bateriju nodalījumā.
3. Piestipriniet vadības ierīci pie jostas, saslēdzot jostu priekšpusē.
4. Piestipriniet konduktīvās uzlikas pie jostas.
5. Apgrieziet jostu un uzklājiet pietiekamu AbTronicX2 gēla daudzumu uz katras no četrām konduktīvajām uzlikām.
6. Pārliecinieties, ka ierīce ir izslēgta, t.i., LCD displejs nedabojas.Ja jūs nejauši ieslēdzat ierīci, nospiediet un turiet ieslēgšanas/izslēgšanas pogu 3 sekundes, lai atkal izslēgtu ierīci.
7. Novietojiet AbTronicX2 jostu ap vidukli vai jebkādu citu zonu, kuru jūs vēlaties vingrināt, un sastipriniet, izmantojot lipekli.