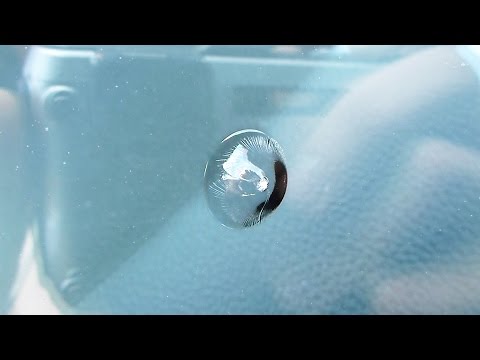 Everyone knows that a galvanized car body is not susceptible to rust. However, few know that you can fight rust also at home.

Thanks to our home galvanizing rust-prevention kit, you can get rid of corrosion once and for all!

The kit consists of 
75% orthophosphoric acid
Zinc anode
Please choose the supply kit needed
1. Orthophosphoric acid - 75 g
Zinc anode 2 mm x 0.5 m
2. Orthophosphoric acid - 190 g
Zinc anode 2 mm x 1 m

Instructions for use:
 
Wear rubber gloves
Scrape the affected surface to metal using a sanding machine or sandpaper
Disconnect and pull out the standard car battery and connect its negative wire to the mass point closest to the affected area
Connect the battery positive wire to the zinc anode and wrap it with a rag.
Wet the rag with acid and lubricate the affected surface with slow movements. You should hear electric discharges cracking. The color of the zinc-quenched metal should change.
Attention!

     To avoid exposure, read the operating instructions before use!
     ORTHOPHOSPHORIC ACID is intended for professional users only.
     ORTHOPHOSPHORIC ACID is dangerous and corrosive to the skin (cat. 1B)
     Wear rubber gloves when handling orthophosphoric acid.

75% ORTHOPHOSPHORIC ACID
"EC Mark 231-633-2"

H314-Causes severe skin burns and eye damage.
P280-Wear protective gloves, protective clothing, eye protection, face protection;
P301 + P310 IF SWALLOWED: Immediately call a POISON CENTER or doctor / physician.
P303 + P361 + P353 IF ON SKIN (or hair): Take off immediately all contaminated clothing. Rinse skin with water / shower;
P305 + P351 P338-IF IN EYES: Rinse cautiously with water for several minutes. Remove contact lenses, if fitted and easy to do. Continue to rinse,
P405 Store locked up.
P501 Dispose of contents / container in accordance with local, regional and international regulations.
Tags: Automotive Rust Prevention Starter Kit - Phosphoric Acid and Zinc Anode to remove corrosion from your vehicle, SuperZinc, Tools for car