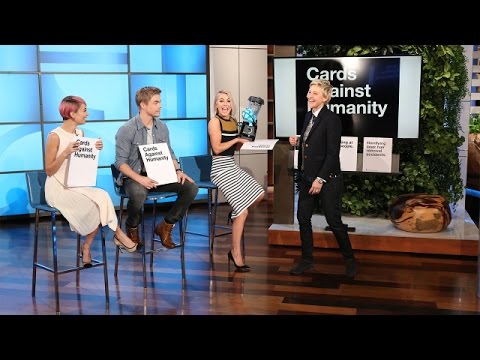 We offer Car Against Humanity popular card game hardcopy printout in English, Latvian and Russian languages.
Each card has texts in all 3 languages, but different anwers, so you can play 3 different games. Or one common game with you different mother language friends.
Attention!  You are not buying here an offset printed deck of cards, you are buying printed sheets with questions and answers from the Cards Against Humanity game, which were printed on thick paper 
1. 160 g / m3 (choose Nr. 1) or
2. 250 g / m3 (choose Nr.2)
that you will need to cut with scissors by yourself. 
Please choose the cardboard quality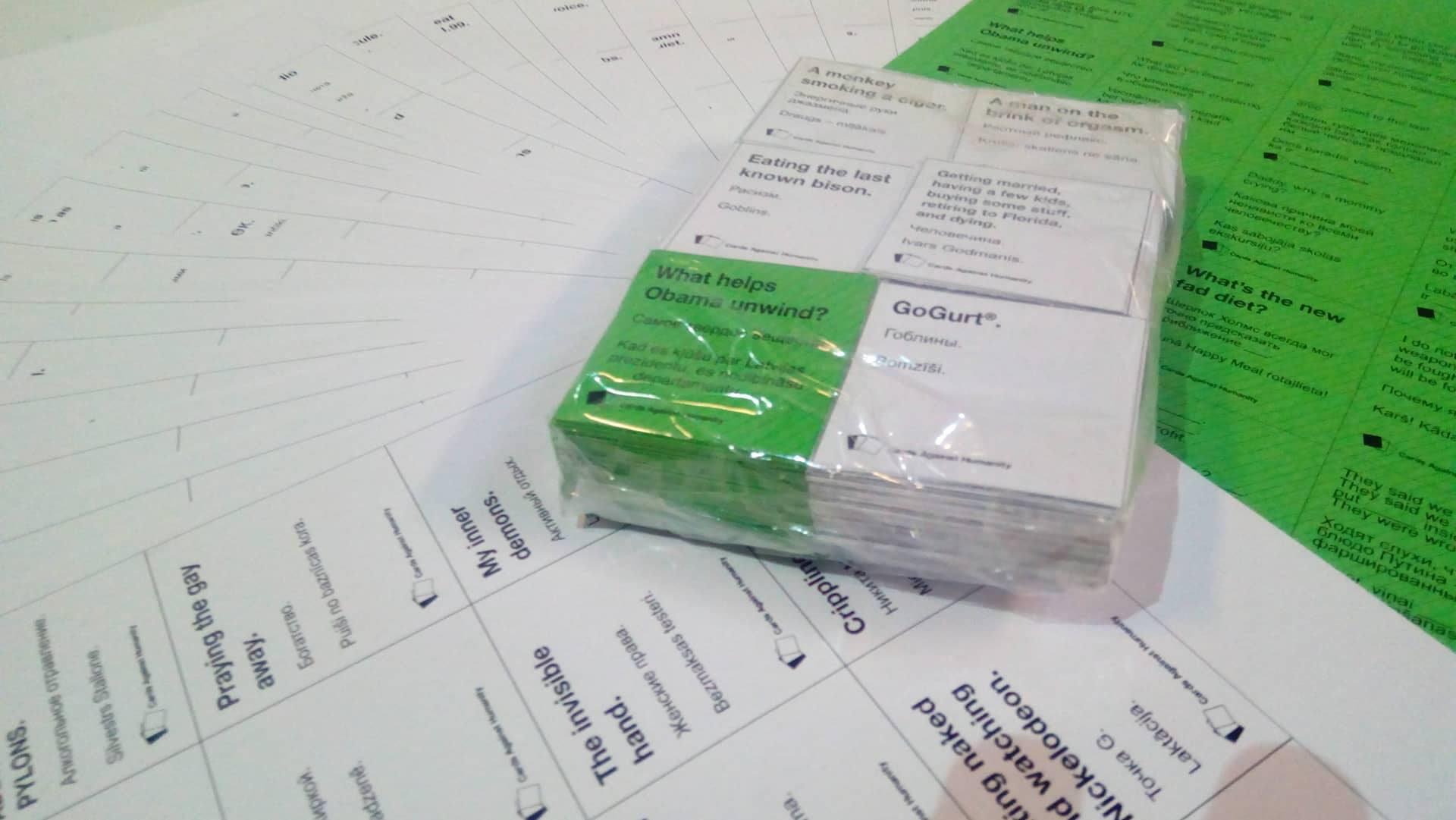 1. 160 gr/m2 - 18 Eur
2. 250 gr/m2 - 23 Eur
Tags: Cards Against Humanity - English, Latvian and Russian printout, CAH, Board games