Features & Functions
1. For mild-mannered to stubborn disposition dogs
2. Control 1 or 2 dogs
3.300 meters  control
4. With LCD  back light (optional)
5. With cable can charge controller and receiver at same time
6. Allows for gradual adjustment in stimulation intensity
7. With no jumps between 0 and 100 levels
8.NO external on  collars
9. Easy to use and ergonomic transmitter
How it works
This system has been proven safe, comfortable, and effective for all pets over 15Ibs, It assists you in controlling your pet without a leash in a range up to 300m, At the push of a button, the remote transmitter sends a signal, activating the collar-receiver. Using the remote trainer consistently and correctly, most misbehaviors that your pet exhibits can be corrected or any basic obedience commands taught. It can also be used deter such unwanted behaviors as jumping up, digging and chasing. While the stimulation is startling it is harmless to your pet. Electronic training devices require interaction and training from the owner to achieve desired results.
IMPORTANT!
The system has a range up to 300m. Depending on the way you hold the remote transmitter, the range may vary. Hold the remote transmitter in a horizontal position away from your body to achieve optimum range. Terrain ,weather, vegetation, transmission from other radio devices, and other factors will affect the range of your remote transmitter.
Please select a power source
1. Powered by 2 x LR44 batteries (included), remote power supply by 2 x AAA batteries - 50 Eur
To start the operation of this device, remove the contact safety protection in both devices: in the control panel - by sliding the battery cover down, in the receiver - by unscrewing the nozzles of the contacts and lifting the cover up.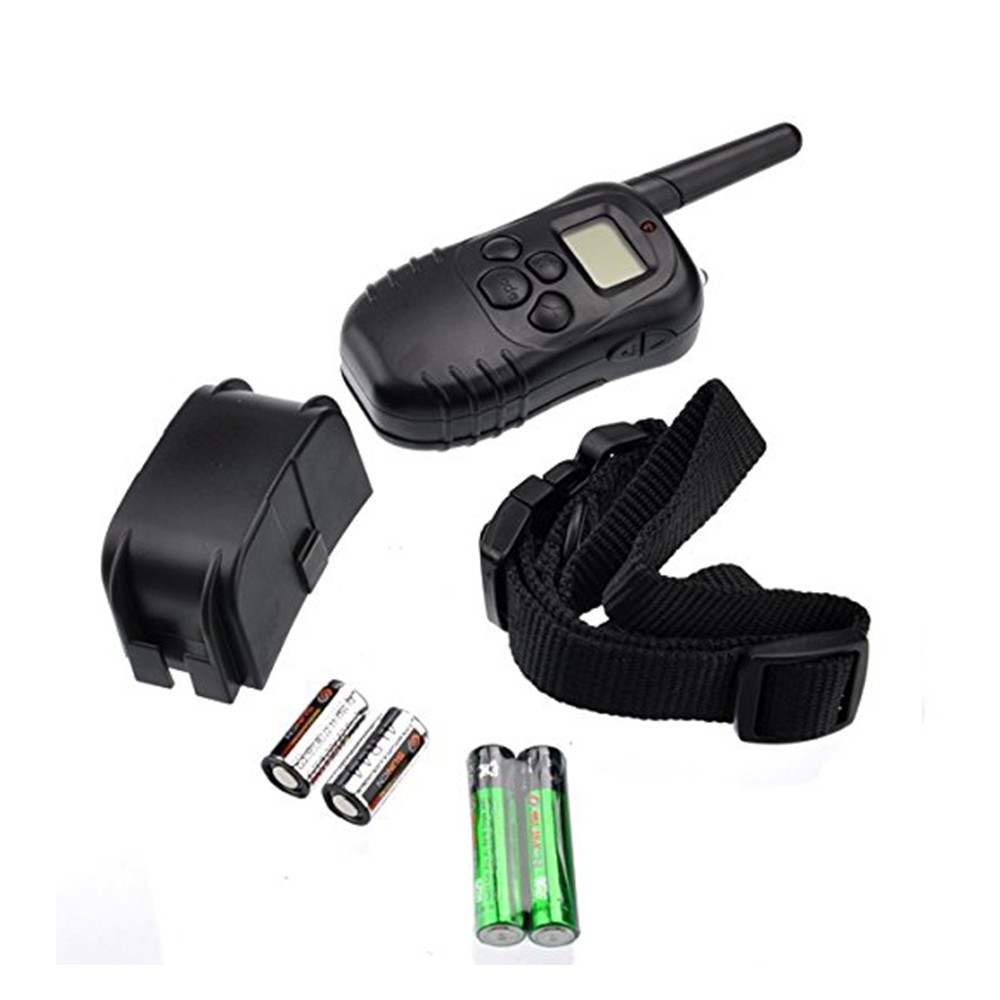 2.  Powered by inner rechargeble USB 5V battery (included), remote power supply by 2 x AAA batteries - 70 Eur
Tags: dog, electronic, collar, for, pets