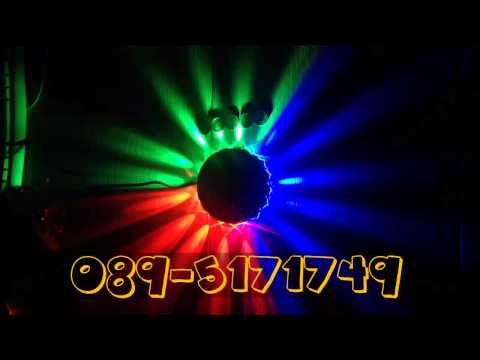 LED music ball is the best mate for home discos and parties. This 3-channel LED device filters the frequency range of the melody and transmits the signal to the corresponding LED. The ball of this model will automatically select the desired color mode and will change it depending on the tempo of the music being played and changes in the rhythm, as well as provide a strobe effect.
RGB LED Disco Projector Lamp Suitable for events organized at home or indoor. Built-in LEDs (48 pcs.).
Shiny, pulsing and spinning, they create impressive lighting effects.

Specification and technical parameters:
48 LEDs
Light color: 3 colors of RGB LEDs - red, green, blue
Input voltage: 85-265 V, 50-60 Hz
LED lights 48 x 5 mm
Quantity with LEDs: 5mm 48 LEDs (16 red, 16 blue, 16 green)
Control mode: automatic (voice activated)
Power: 6-8W
Dimensions: 13 x 13 x 4 cm
Wall and ceiling mounting possible
Cable length: 100cm
Material: plastic
Tags: led, disco, ball, electronics