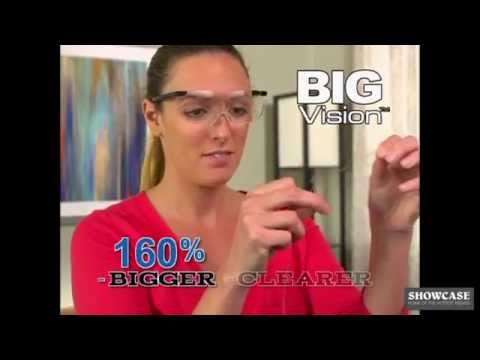 Magnifying glasses Big Vision loupe

 
These glasses increase any objects by 160 percent, and most importantly, your hands will be free at this time. Made of special transparent plastic, so you can not be afraid of breakage due to accidental dropping of glasses. Ideal for handicrafts, working with small details, reading everything that is written with a small pin, with them any small work becomes convenient! It is a modern replacement for a magnifying glass that had to be held in hand.
Benefits:
• No need to spoil your eyesight if you have to read in low light.
• Uniform magnification over the entire area allows you to clearly see all the desired image details.
• The investigated objects become 1.6 times larger.
• Hands free, no need to hold a magnifying glass or magnifying glass.
• Comfortable fixation on the head.
• Suitable for a wide variety of people, regardless of gender, age, vision.
• Easy to put on over glasses with diopters, combine application with contact lenses.
Tags: Magnifying glasses Big Vision loupe, ,