Peppa is a loveable, cheeky little piggy who lives with her little brother George. All kids love playing together with Peppa.
Please choose toy design (price is for 1 pcs)
Nr.1. Peppa Pig (1) is the titular main character of the series
Nr.2. Peppa's brother George (2)
Nr.3. Peppa's father - Daddy Pig (3)
Nr.4. Peppa's mother Mummy Pig (4)
The toy made of high quality material, healthy and environmental friendly brightly coloured plush fabric; highly tactile and surface washable. All elements are embroidered. Don't contain small parts. Suitable from birth upwards.
Material: Plush
Please choose toy's size and feature:
 
A. 12 cm Peppa pig (1), George dressing a pirate suit (2), Daddy Pig (3), Mummy Pig (4) with, Peppa with the Crown dressing skirt with a toy in their hand - 10 Eur. (Price is for 1 pcs)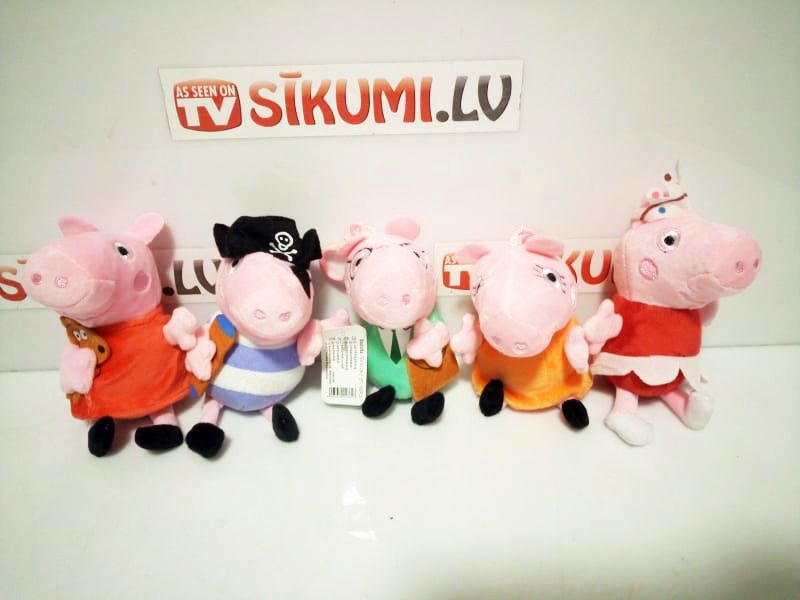 B. 20 cm Peppa pig (1) or George (2), Daddy Pig (3), Mummy Pig (4) without a toy - 15 Eur. (Price is for 1 pcs)
C. 20 cm Peppa pig (1), George (2), Daddy Pig (3), Mummy Pig (4) with toys in their hands - 20 Eur. (Price is for 1 pcs)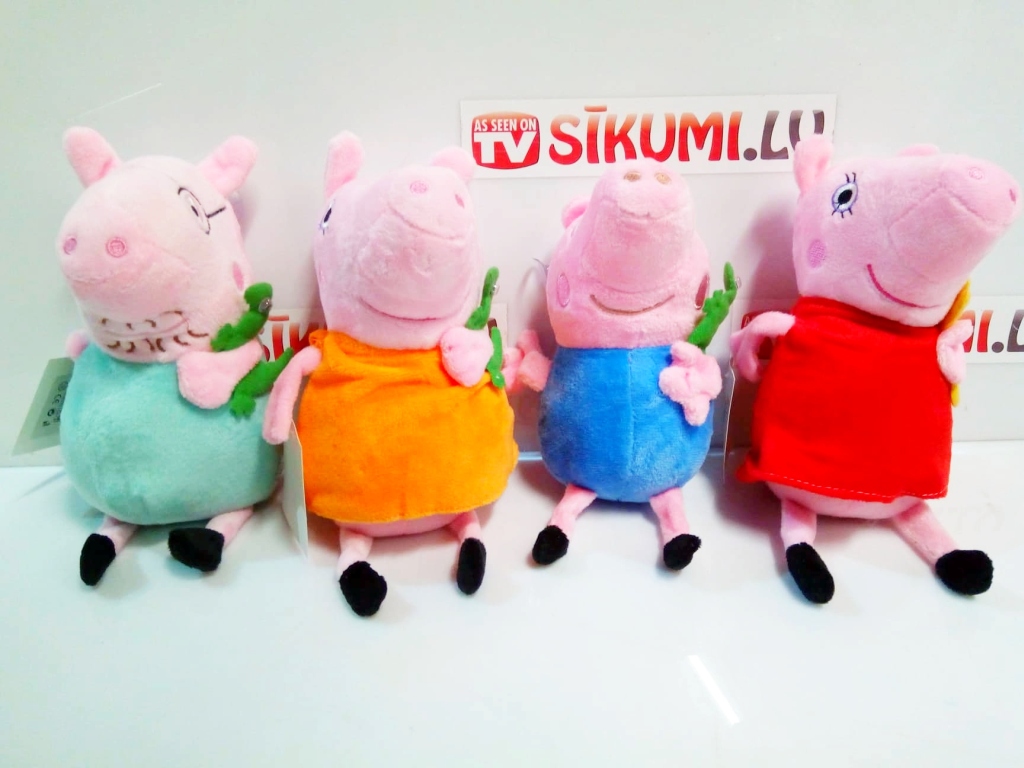 D. 32 cm Peppa pig (1) or George (2) without a toy - 30 Eur. (Price is for 1 pcs)
Tags: Soft toy Peppa, her brother George (Peppa Pig), Peppa Pig, For kids