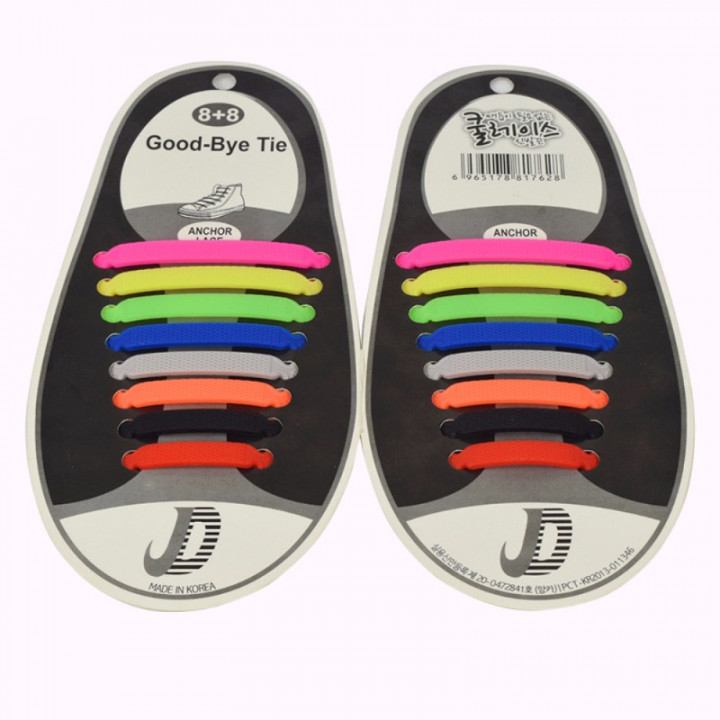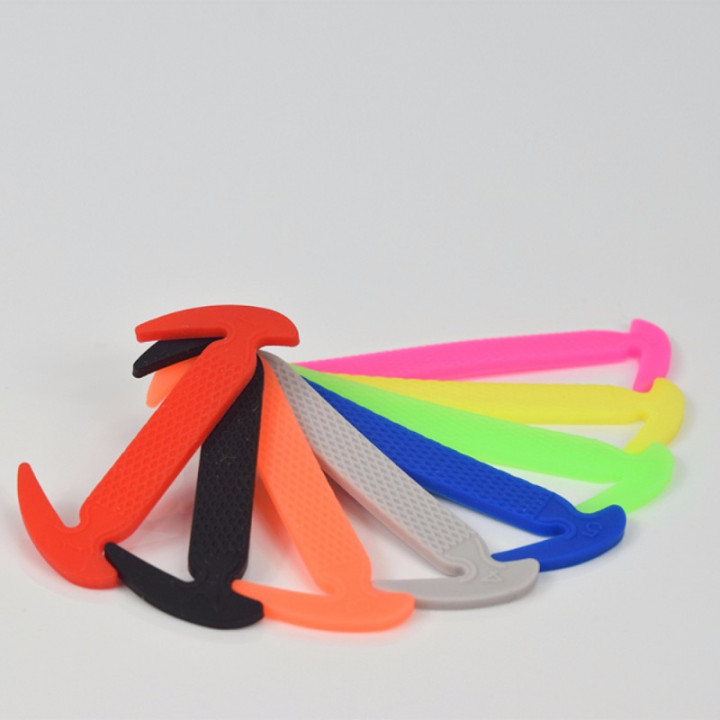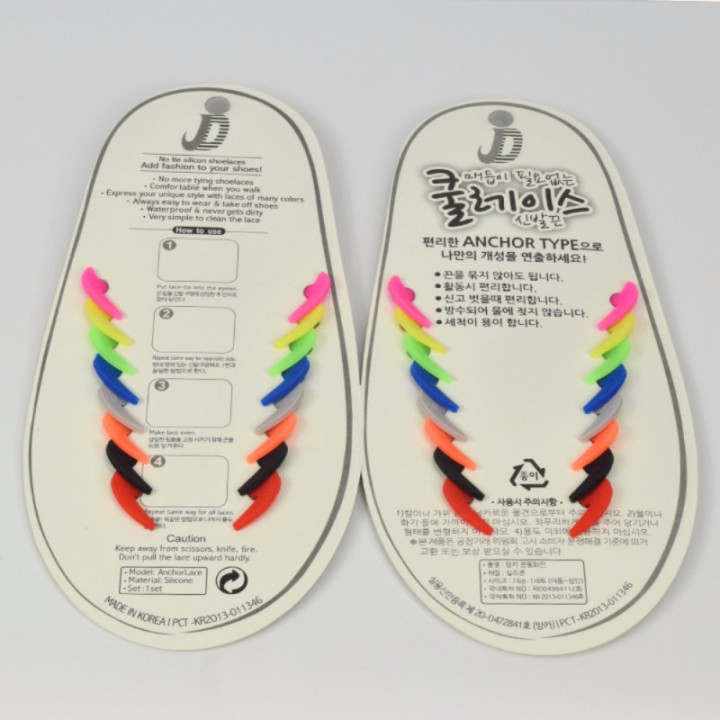 Goods pick-up from Sikumi.lv warehouse in Varaviksnes gatve 8, Riga: working days, at 12.00 or 18.00 - free of charge.
Postomat delivery in the Baltics: 2-3 working days - from 3 Eur.
Courier delivery in the Baltics: 1-3 working days - from 10 Eur.
DHL Express or Latvian Post worldwide shipping - from 10 Eur.
No tie shoelace
Product Code: laces silicones
Availability: In Stock
Be creative and take the opportunity to be creative in your shoe design!
Your life becomes easier and you can forget about the problems with shoelaces - you have to fuck, wash, wash. Ordinary cords remain dirty and open to the wall.
That's why cords - clips are made from a special elastic material that lets your feet feel safe!
The material is waterproof and easy to clean, fits any shoes, flexibly adjusts to the shoe
form.

Colors: pink, yellow, blue, green, white, orange, black, red
Material: 100% soft silicone.
Length: 12 cm (16cm stretching)
The price includes 1 (one) lace. To purchase a set (usually 14 pieces), add the required number of laces to the basket.
Harlequin color options include 12 shoelaces.