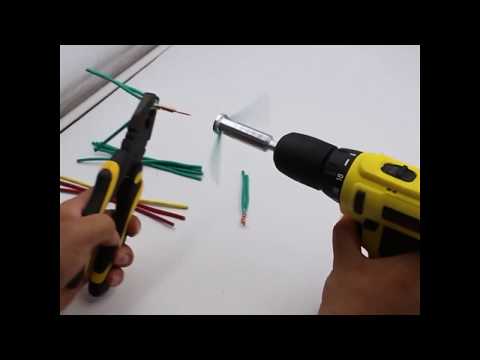 Nozzle for the screwdriver for easy twisting wires
When assembling electrical circuits, it is required to connect the wires to each other. An electrical contact with a certain electrical resistance is created at the connection point.
The task of any installer comes down to ensuring a strong bond of wiring with minimal transition resistance and reliable electrical insulation.
Usually, two basic methods are used for the qualitative connection of two wires: twisting followed by soldering and ordinary twisting (without soldering).
With this nozzle twist can be performed easily, quickly and efficiently.
The device is very easy to use - just put this nozzle in the screwdriver and effortlessly connect the wires as you need.
Tags: Nozzle for the screwdriver for easy twisting wires, , For your health and beauty