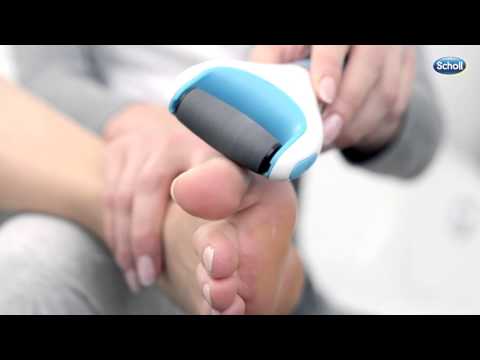 An electric file for professional pedicure will help make your feet soft and soft.
An electric file gently and thoroughly removes rough skin: as a result, the feet become smooth and incredibly soft.
Solution for your feet
The skin of the feet is incredibly soft and smooth.
The kit includes: 1 Scholl power saw, 1 roller
The device is powered by a 4 x AA battery
Battery not supplied.
Please check the box 1. For 4 x AA + 3 Eur
Īpašības
Ietver: 1 x Scholl Velvet Smooth elektronisko pēdu vīli, 1 x rullīti, 2 x AA baterijas.
- See more at: http://www.scholl.lv/home/foot-care/hard-skin/hard-skin/express-pedi/#sthash.7pbBpNa5.dpuf
Tags: Scholl Velvet Smooth Express Pedi Electronic Foot File, Scholl Pedi,