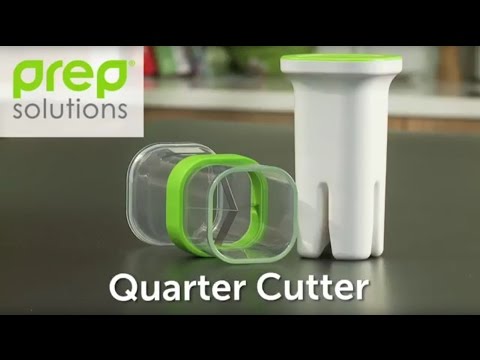 Vegetable cutter The Quarter Cutter

 
Do you like vegetable snacks, but does it take a long time to make plates from carrots, cucumbers, tomatoes and other vegetables? With the unique The Quarter Cutter, you can effortlessly cut vegetables or fruits into even and beautiful quarters.
Just place the vegetable in The Quarter Cutter, grate it through the vegetable cutter and it comes out with the perfect vegetable slices for the vegetable board. The grater knives are made of high-quality stainless steel, so the device will serve you for a very long time.
Color: White with green
Material: Stainless steel, Plastic
Size: 7cm × 7cm × 14cm
Tags: Vegetable cutter The Quarter Cutter, ,