Vegetable slicer - Zilner, manual rotary grater with a table mount and changeable nozzles
Zilner rotary grater allows you to cook chips or crumbs of hard cheese, chocolate, nuts, or garlic, as well as chop vegetables or fruits. You just need to place the product hole and rotate the handle. The product is consumed completely, without residue. The chopped product goes directly to the storage tank.
Features:
- Grinding without residue.
- Easy to use. It can be washed in the dishwasher.
Please select a kit:
1. With three changeable nozzles - 25 Eur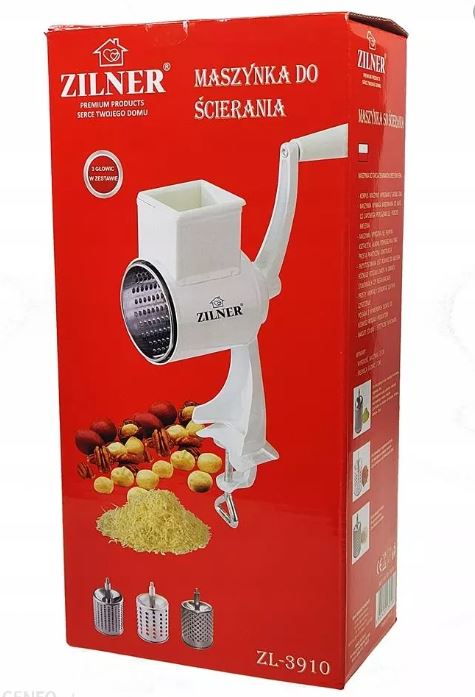 2. With five changeable nozzles - 35 Eur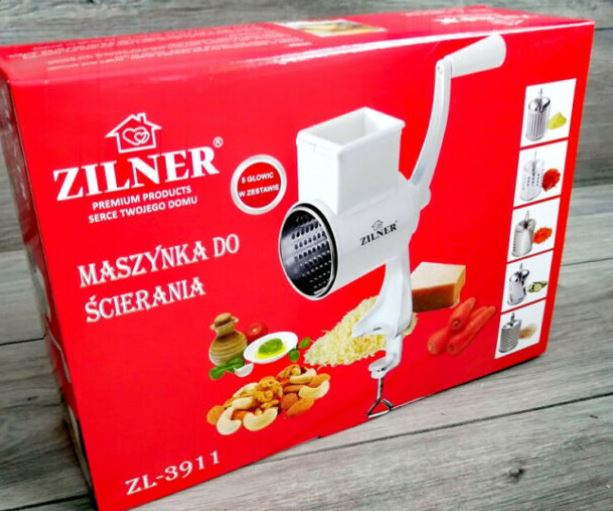 Tags: Vegetable slicer - Zilner, manual rotary grater with a table mount and changeable nozzles, ,