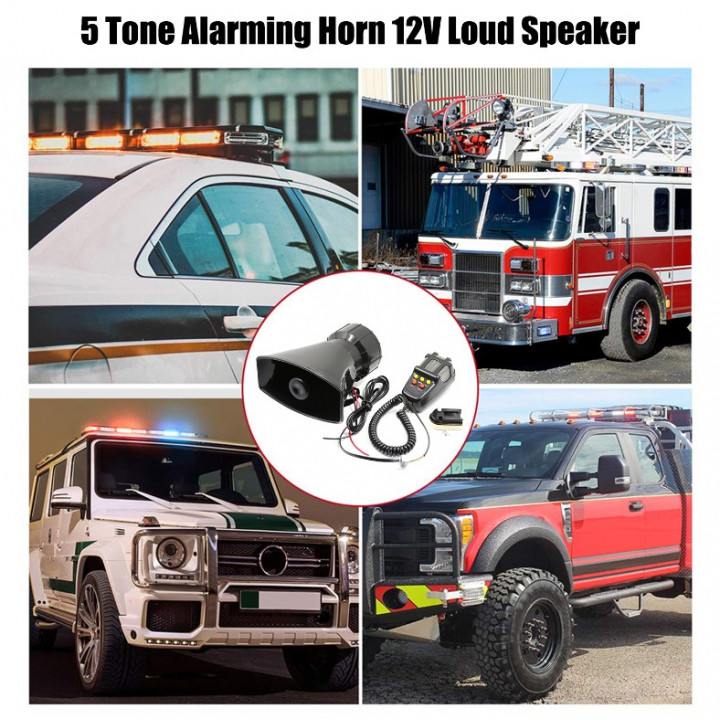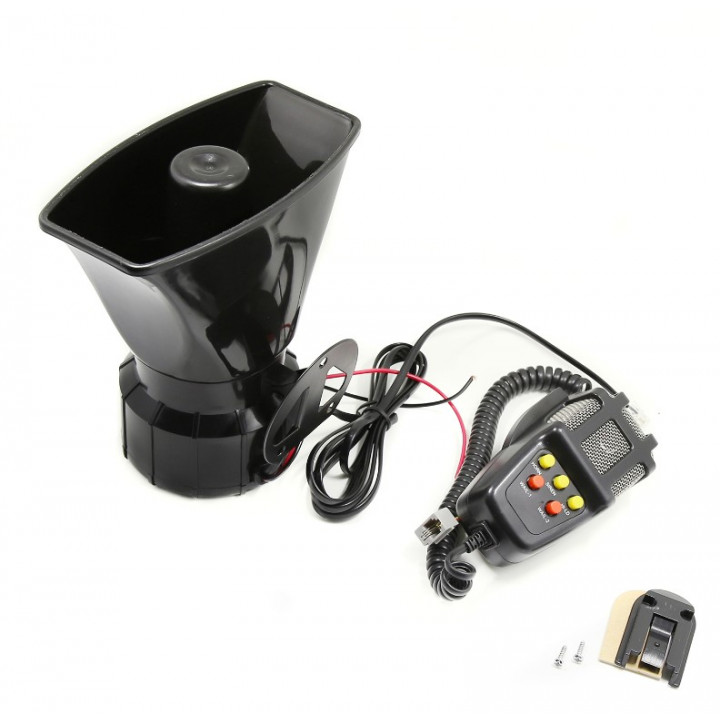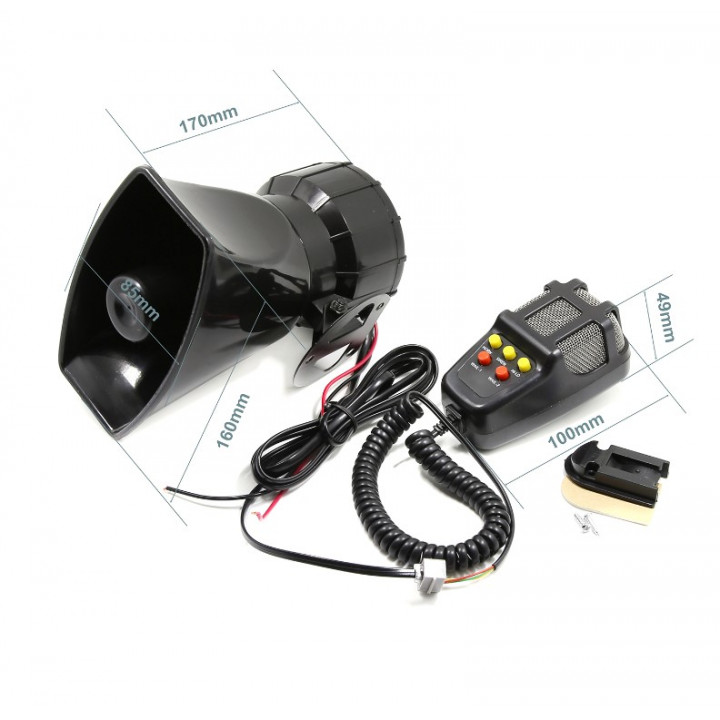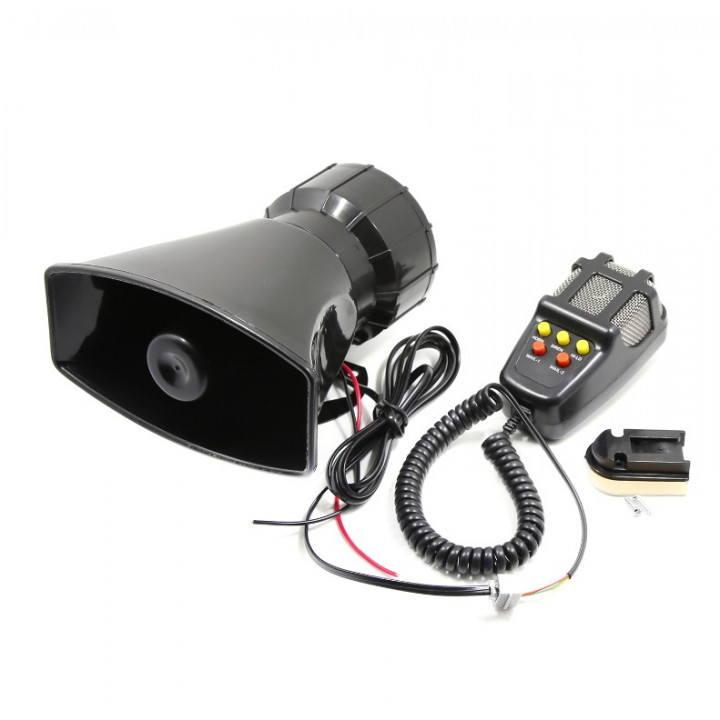 * The goods can differ from the seen on the above picture
Car Horn with Mic Motorcycle Truck Siren Warning Loudspeaker 7 Signals 100W
Product Code: MP Car Loudspeaker
Availability:

In Stock
Car Horn with Mic Motorcycle Truck Siren Warning Loudspeaker 7 Signals 100W
The sound that the megaphone will make can be chosen independently.
The buttons located on the remote control: on the side there is a loudspeaker button, and on the remote control itself there are 5 buttons that turn on the corresponding special signals.
Installation is very simple: the siren is fixed under the hood, or in any place convenient for you and connected to the battery (connection through a fuse is recommended); the remote control is displayed in the car interior and installed on a special mount.
Compared to its counterparts, this megaphone stands out with more power and, consequently, loudness, the microphone is of better quality than its counterparts, and speech is clear and clear.
The wide bell provides high definition and loudness.
Small dimensions allow concealed installation.
Power - 100 Watts
Weight: 759 gr
Sound: 110 dB
Goods pick-up from Sikumi.lv warehouse in Varaviksnes gatve 8, Riga: working days, at 12.00 or 18.00 - free of charge.
Postomat delivery in the Baltics: 2-3 working days - from 3 Eur.
Courier delivery in the Baltics: 1-3 working days - from 10 Eur.
DHL Express or Latvian Post worldwide shipping - from 10 Eur.
Tags: Automašīnas skaņas signāls ar mikrofonu, megafons motocikla, kravas automašīnu sirēnas brīdinājuma skaļrunis 7 signāli 100 W, Автомобильный гудок с микрофоном, мегафон сирена для мотоцикла, грузовика, предупреждающий громкоговоритель, 7 сигналов, 100 Вт, Car Horn with Mic Motorcycle Truck Siren Warning Loudspeaker 7 Signals 100W