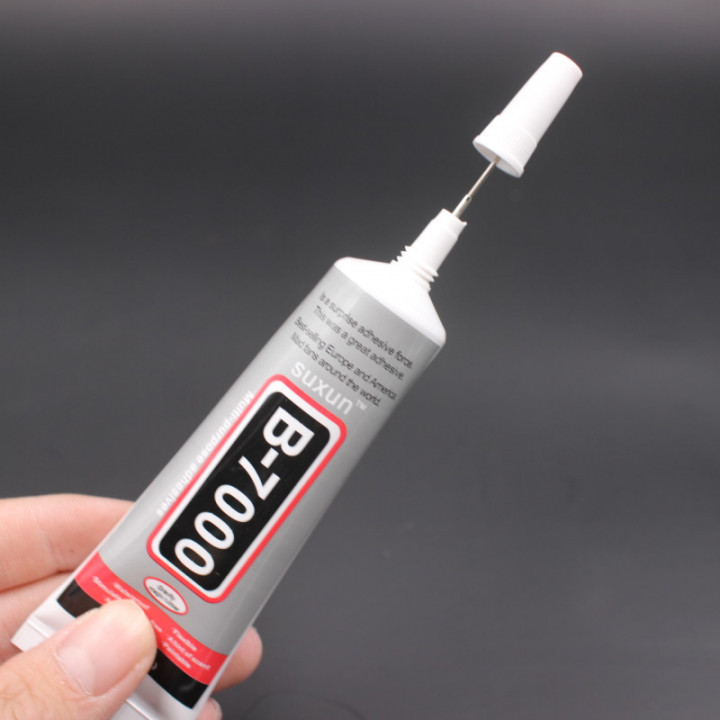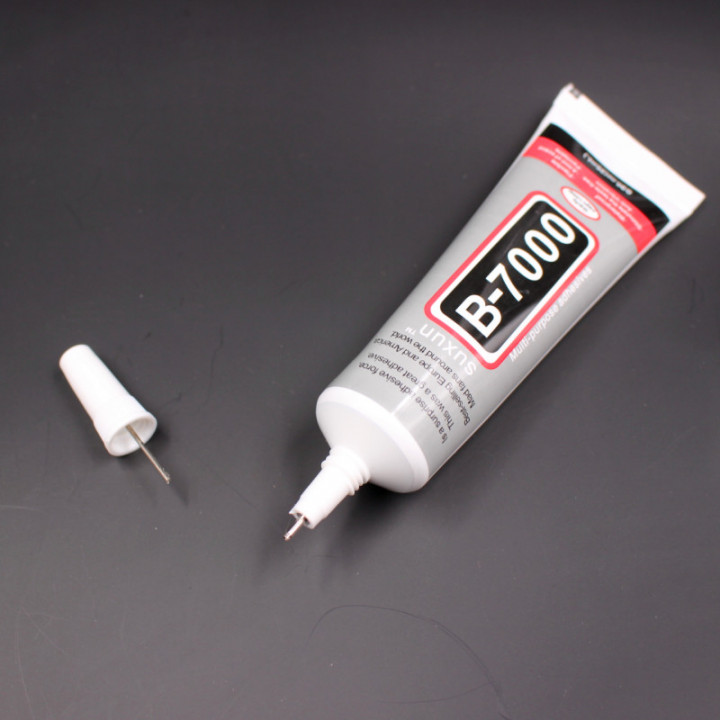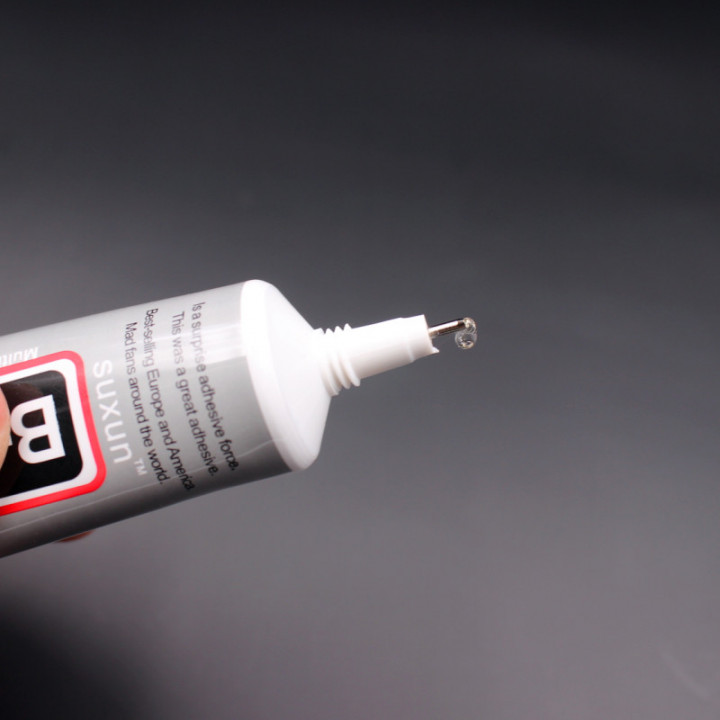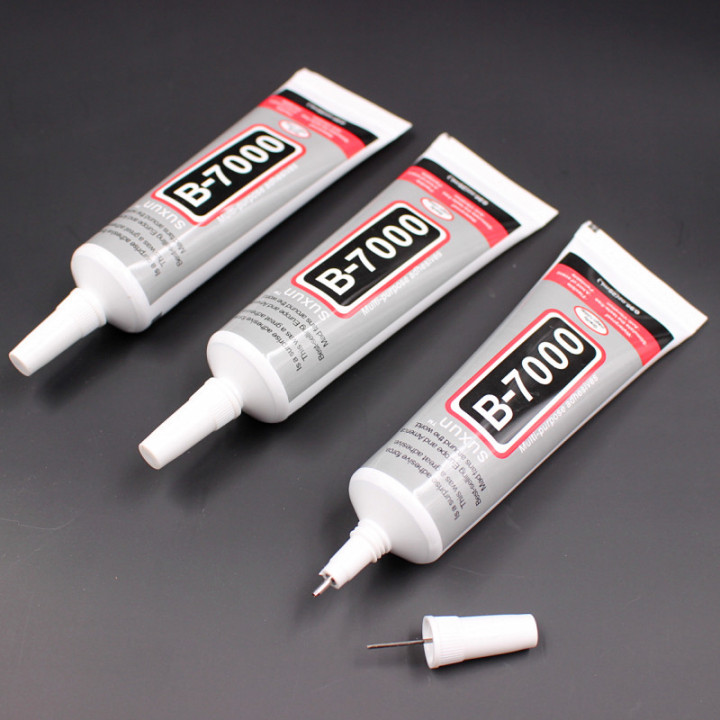 * The goods can differ from the seen on the above picture
Multifunctional rubber glue B-7000 for gluing metal and glass
Product Code: B-7000
Availability:

In Stock
Multifunctional rubber glue B-7000 for gluing metal and glass
Please select tube size:
tube weight: 3 g - 3 Eur
tube weight: 10 g - 7 Eur
tube weight: 15 g - 10 Eur
tube weight: 25 g - 15 Eur
tube weight: 50 g - 20 Eur
tube weight:: 110 g - 25 Eur
Multifunctional industrial adhesive b-7000 for bonding metal and glass.
Ideal for gluing the display with the body of the phone

The B7000 is a one-component odorless adhesive that creates a soft film with high elasticity, vibration and water resistance between the surfaces.
Glue B-7000 can be glued
metal
glass,
ceramics
a stone
tree,
cloth
the skin
PE,
PP,
PVC,
ABS
nylon
sponge
film,
textiles
electronic components,
plastics
rubber,
fibers
paper
rhinestones and other materials.
Glue has good glue properties.
Appearance: transparent semifluid
Hard content: 30% -35%
After polymerization of hardness: 65-80a
Surface dry time: 3 minutes
Total treatment time: 24-48 hours
Storage: stored at 10 degrees to 28 degrees
Instructions for use
Before using, please check the properties of the glue on the small surface area for the experiment
Make sure the surfaces are clean and dry
The optimum operating temperature should be between 18-32 degrees
The product is applied evenly to both glued surfaces
Wait for 3-6 minutes, then glued the surfaces, pressing them for two minutes at a slight pressure
leave the gluing part for several hours to solidify. The item is ready to be used within 48 hours
Do not leave the glue with an open cap. Avoid contact with air adhesive
Precautions
May be harmful to the skin and eyes
Use glue in a well-ventilated environment
In the case of contact with eyes, rinse eyes with plenty of water
Keep the adhesive out of the reach of children's zona and fire
Shelf life is 1 year
Goods pick-up from Sikumi.lv warehouse in Varaviksnes gatve 8, Riga: working days, at 12.00 or 18.00 - free of charge.
Parcel machine delivery: Latvia - 24h, Lithuania, Estonia - 2-3 working days. From 3 Eur
Courier delivery in the Baltics: 1-3 working days - from 13 Eur.
DHL Express or Latvian Post worldwide shipping - from 13 Eur.
Tags: Daudzfunkcionāla, rūpnieciska, gumijas, līme, b-7000, metāla, stikla, salīmēšanai, Многофункциональный, резиновый, клей, B-7000, склеивания, металла, стекла, Multifunctional, rubber, glue, B-7000, gluing, metal, glass,