Products for the rehabilitation of people with disabilities
Products for the rehabilitation of people with disabilities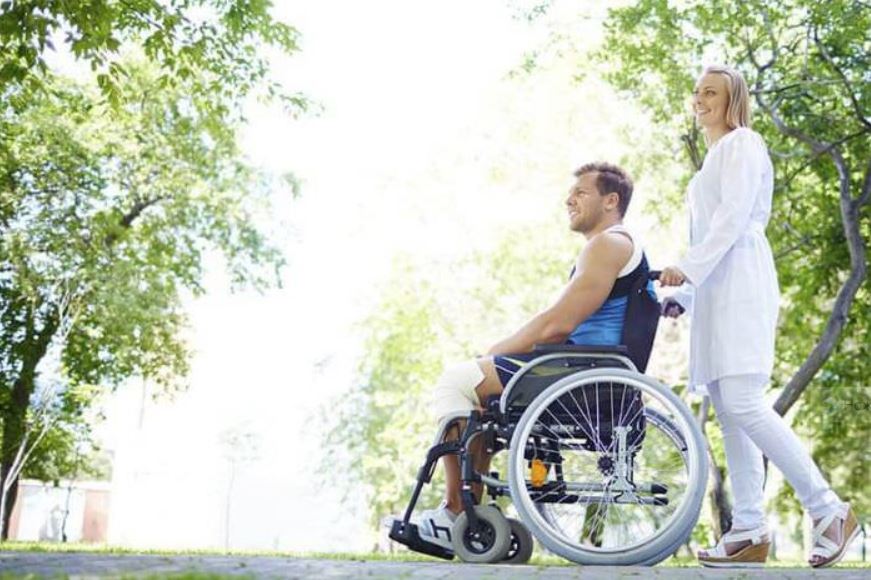 The life of people with disabilities and people with disabilities is very difficult, it requires a lot of attention, support and improvement of the quality of life with the help of specialized devices. High-quality goods purchased in our online store - warehouse will help to take care of them.
We offer for sale and rent a wide range of unique products and equipment necessary for a full life for people with disabilities of all ages.
If it is not possible to buy expensive goods for the recovery and rehabilitation of the disabled, they can be rented for temporary use, which will help save money.
In our store, a large number of the necessary products for the rehabilitation and restoration of the health of people with disabilities for sale and rent:
Mobile stair lifts - stairs
Trapeze Medical Functional Hospital Beds
Sticks and crutches to help with walking
Anti-decubitus mattresses with waterproof cover
Dynamic anti-decubitus mattresses with compressor
Orthoses and fixators for various parts of the body
Magnetic pads and tapes to reduce joint pain
Supporting corsets for the lower back, fixing the joint knee pads.
Medical belts made of dog, camel, sheep wool.
Educational toys for children with autism, cerebral palsy and other disabilities
Adapters / transformers for connecting professional equipment
Electric and mechanical massagers for problem parts of the body
Medical devices: high-frequency therapeutic device Darsonval,
UHF ultra-high frequency therapy device,
Electric coagulator for removing moles and acne
Sock Slider - a device for putting on socks and stockings without bending the back
WIFI cameras with motion sensor to monitor the disabled room Baby Sitter
Hearing Aids
Panic Buttons
Shoe stretchers
Vacuum cleaner washing for furniture and mattresses,
Steam cleaners and dry cleaning
Minibus with a lift for the transport of sick and disabled people
In this section, we offer to rent or purchase excellent quality goods for the rehabilitation of the disabled and goods for patient care at competitive prices with self-pickup or advantageous delivery in Latvia and around the world.
Keep in mind that renting is the only way to keep from falling out of a fulfilling life until the disabled person has received EC state support.
In order to find out what options you have for receiving free support, please contact the State Medical Commission for Health Expertise https://www.vdeavk.gov.lv/. We sincerely hope that they will be able to help you or your loved ones.