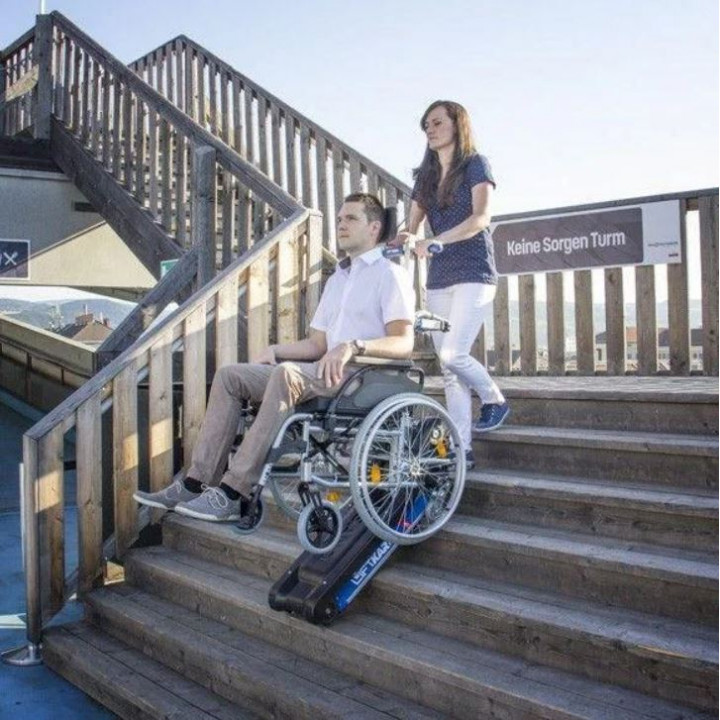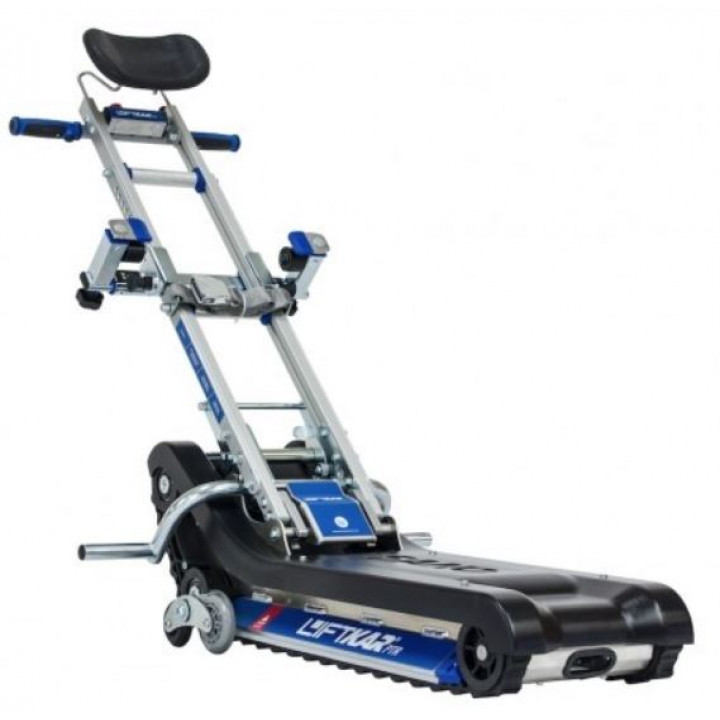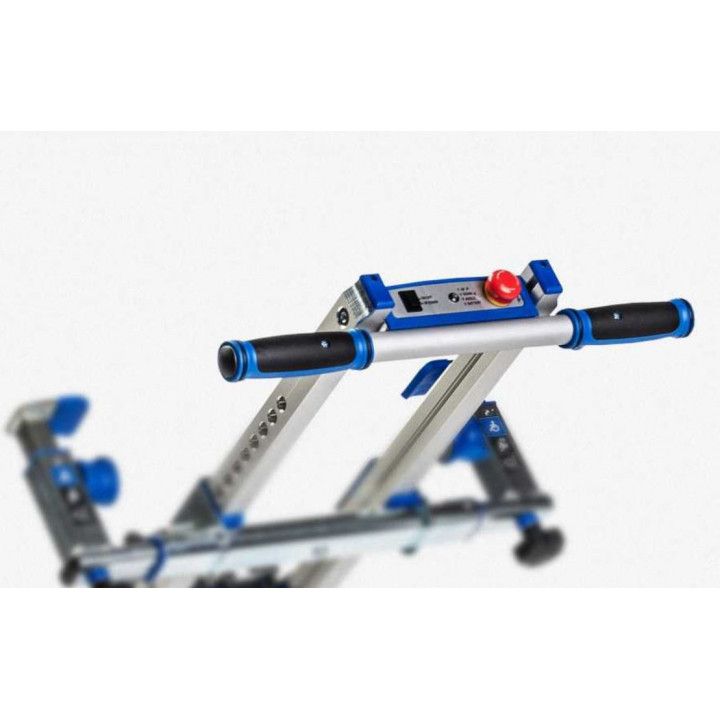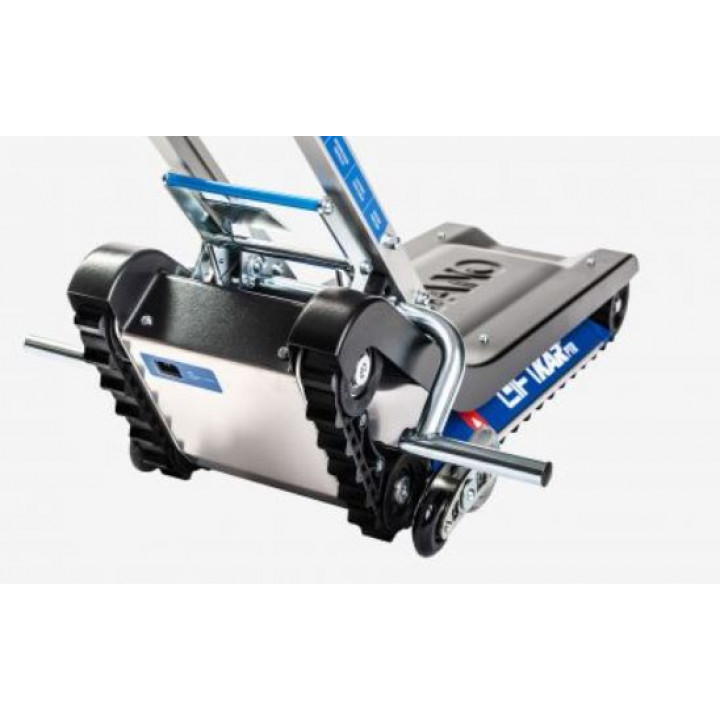 Caterpillar ladder stairclimber for use in multi-story buildings, lift for wheelchairs Liftkar PTR 160
Product Code: Liftkar PTR 160
Availability: In Stock
2,850.00€

Ex Tax: 2,850.00€
Caterpillar ladder stairclimber for use in multi-story buildings, lift for wheelchairs Liftkar PTR 160
Staircase LIFTKAR PTR 160 is a mobile caterpillar stairlift. The lift is disassembled into the following parts: lifting unit (main unit) with battery, handle, headrest. A charger is included with the lift.
Manufacturer, country of origin: SANO Transportgeraete GmbH (Austria)
Total length: Not less than 1385 mm
Overall width: Max 650mm
Total height without head restraint: Max. 915 mm
Width of wheelchair for mounting on a lift: min. 420 mm
Total weight: Not more than 39 kg
Load capacity: Not less than 160 kg
Operating temperature: -50 -450
Battery recharge time: Less than 8 hours
Push-button control station on the holder (steering wheel)
combined switch "On-Off / Up-Down"
multifunctional LED indicators (notify about the operation mode of the stair lift: battery charging status, tilt angle, overload, etc.)
emergency stop button
Control on the main unit
key button
combined switch "On-Off / Up-Down"
speed switch I/II/III
charging socket
main fuse
The control handle connects to the platform without the use of wires. The wiring between the steering wheel and the main unit is hidden (not coming out)
The platform is equipped with a wheel system, which consists of at least four wheels located on the sides of the platforms.
All mechanisms of the lift are hidden by a plastic casing, which excludes contact with the moving mechanisms of the lift
Goods pick-up from Sikumi.lv warehouse in Varaviksnes gatve 8, Riga: working days, at 12.00 or 18.00 - free of charge.
Postomat delivery in the Baltics: 2-3 working days - from 3 Eur.
Courier delivery in the Baltics: 1-3 working days - from 10 Eur.
DHL Express or Latvian Post worldwide shipping - from 10 Eur.
Tags: Caterpillar, ladder, stairclimber, for, use, in, multi-story, buildings, lift, for, wheelchairs, Liftkar, PTR, 160, гусеничный, подъемник, инвалидный, для, лестниц, kāpurķēžu, pacēlājs, invalīdiem, ratiņkrēslam, kāpnēm