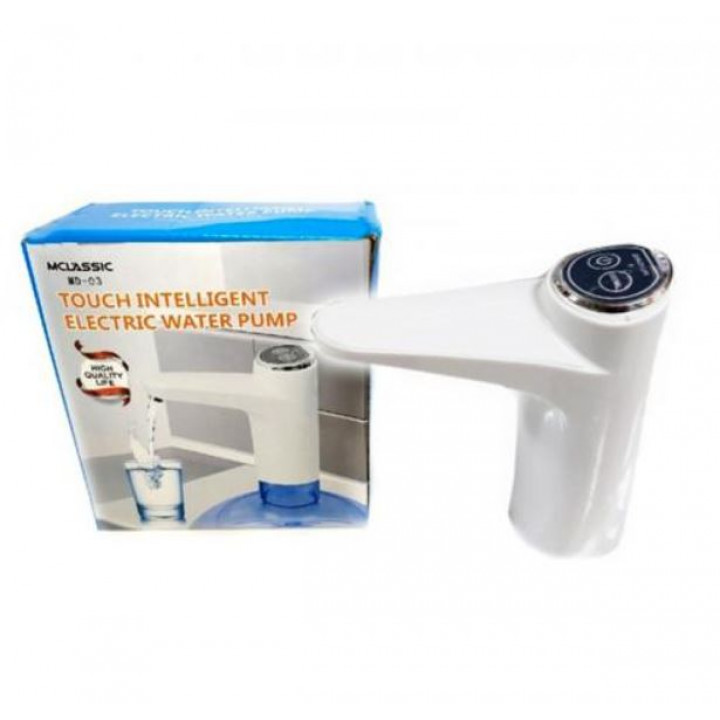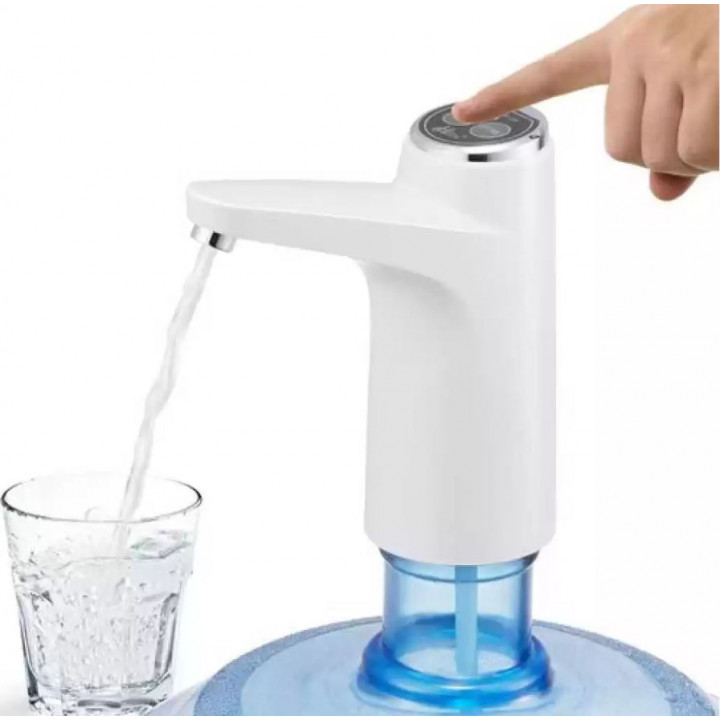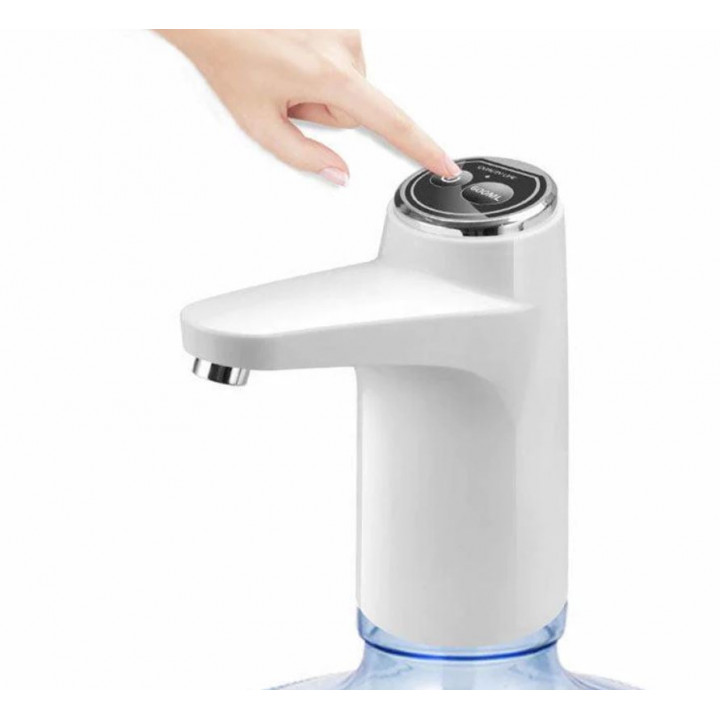 * The goods can differ from the seen on the above picture
Elegant Automatic Water Dispenser, USB Electric Venden Bottle Pump
Product Code: EPL USB Electric Venden Bottle Pump
Availability:

In Stock
Elegant Automatic Water Dispenser, USB Electric Venden Bottle Pump
Automatic pump with built-in pump, which is installed directly on the water bottle. Button control.
Design - the device looks concise and presentable (in white color and in a minimalist style, without unnecessary details)
The device has absolutely lightweight - it is easy to remove and re-fix it on a container of drinking water.
The small size makes the device miniature, it helps to save free space in the room.
Functionality and ease of use - in order to collect water, a few seconds are enough.
Safety - the case the model is absolutely safe for human health because it is made of food-grade materials (they are durable and resistant to any household influences).
Goods pick-up from Sikumi.lv warehouse in Varaviksnes gatve 8, Riga: working days, at 12.00 or 18.00 - free of charge.
Postomat delivery in the Baltics: 2-3 working days - from 3 Eur.
Courier delivery in the Baltics: 1-3 working days - from 10 Eur.
DHL Express or Latvian Post worldwide shipping - from 10 Eur.
Tags: Elegants automātiskais ūdens dozators, USB elektriskais sūknis, Venden pudeles uzgalis, Elegant Automatic Water Dispenser, USB Electric Venden Bottle Pump, Элегантный автоматический диспенсер воды, электрическая помпа с USB разъемом, насос для бутылок Venden