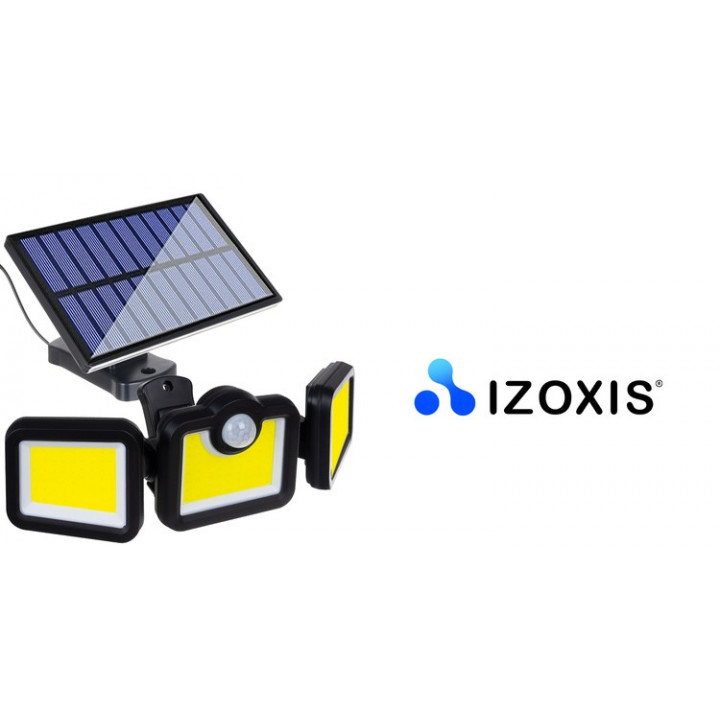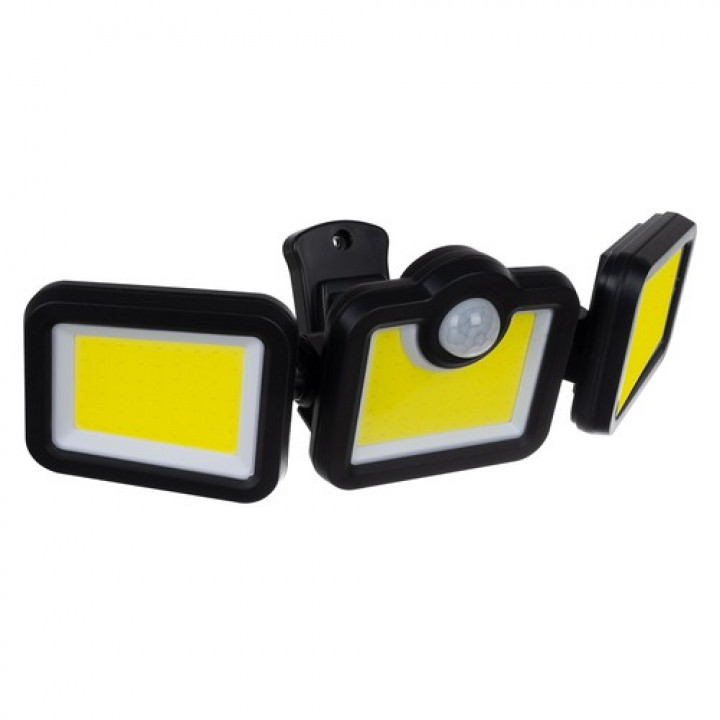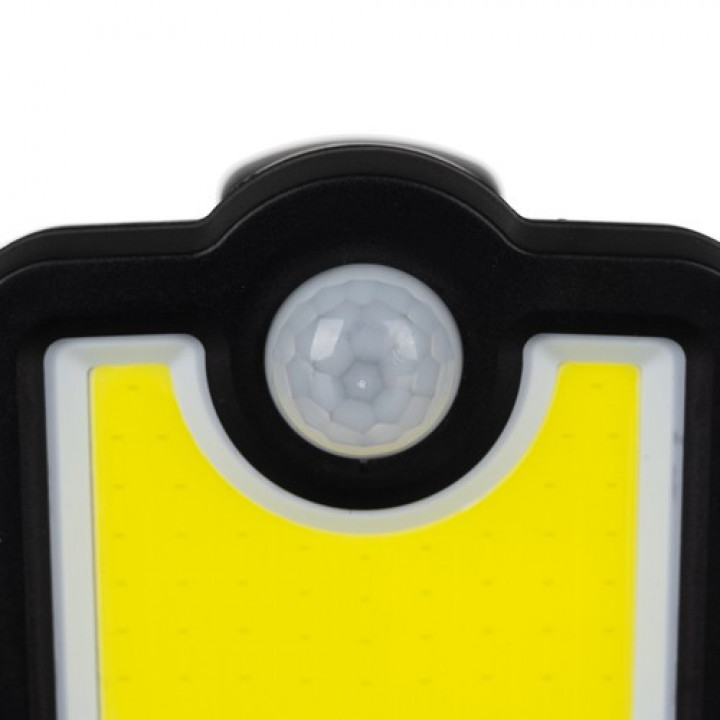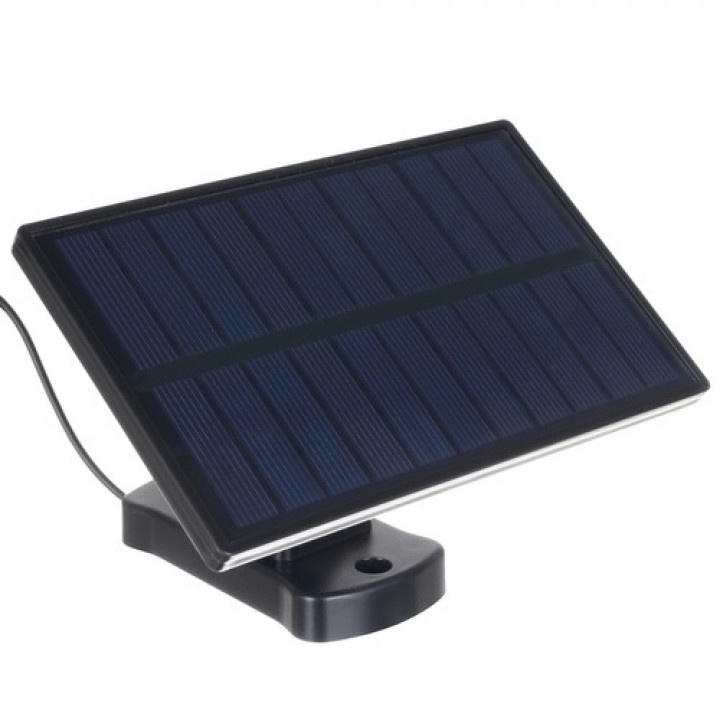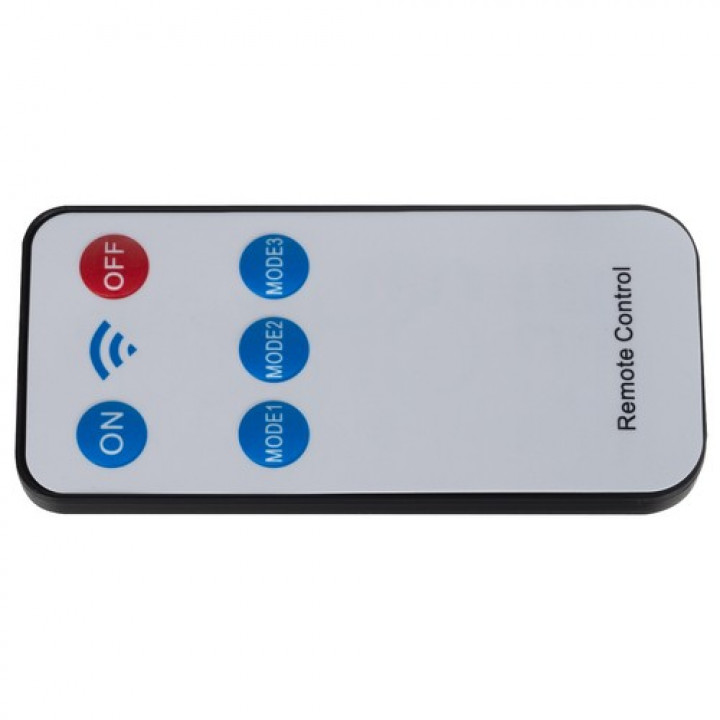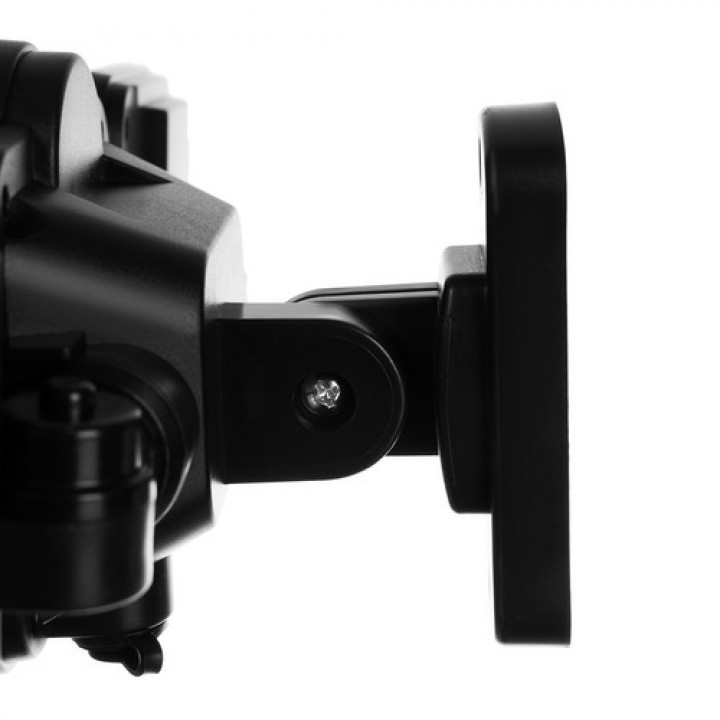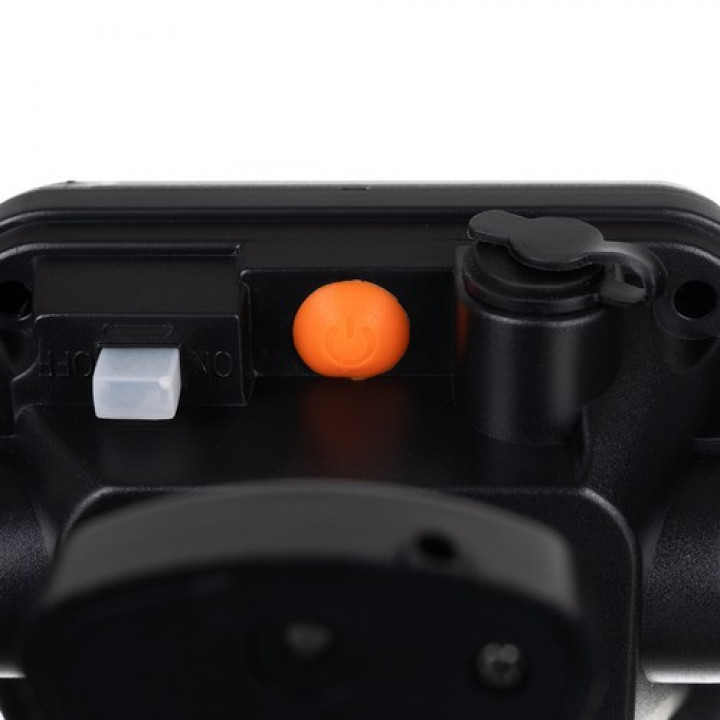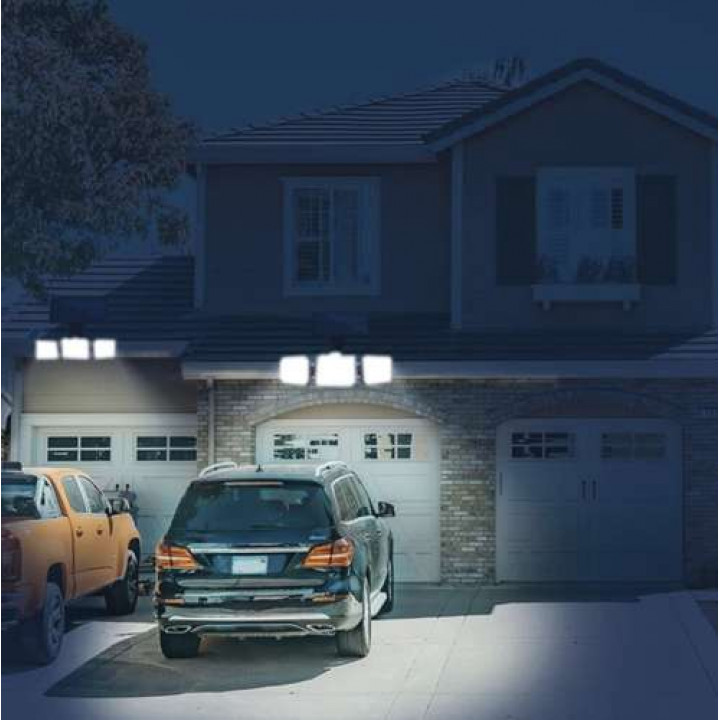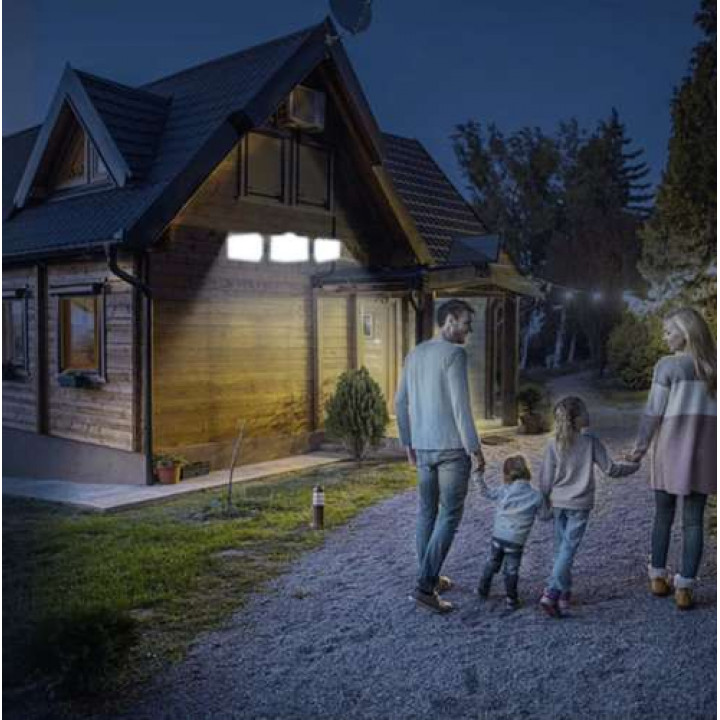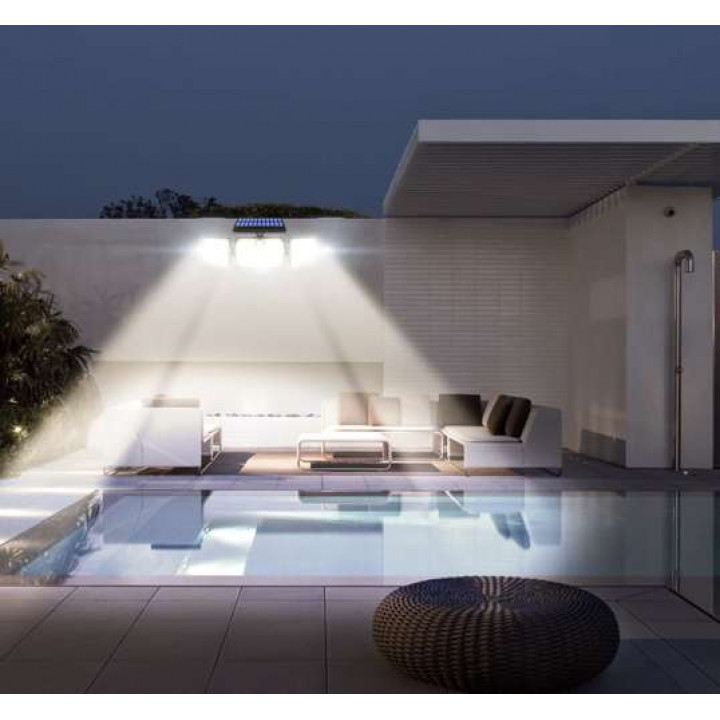 * The goods can differ from the seen on the above picture
Energy-saving LED lamp, spotlight on Izoxis solar panels, with PIR motion sensor
Product Code: MX LED Izoxis Lamp
Availability:

In Stock
Energy-saving LED lamp, spotlight on Izoxis solar panels, with PIR motion sensor
ENERGY-SAVING - the presented solar-powered street lamp is an excellent and at the same time ecological source of energy for every home and garden. It is enough to mount it anywhere where there is access to solar energy - without tangles of electrical wires.
WATER RESISTANCE - The street lamp is completely waterproof, so it will not be damaged by rain and high humidity. It works without problems both in winter and on cloudy days.
ADJUSTING THE MOTION SENSOR - the lamp has an angle adjustment (sideways + up, down) of 2 side wings and the main lamp up and down. In addition, it has a built-in motion and twilight sensor, thanks to which it will light up at night only when motion is detected in the immediate vicinity.
3 MODES OF OPERATION - convenient control of the lamp is carried out using the remote control. It has Off and On buttons and 3 switching modes: 1. the lamp lights up at 100% power, and after 20 seconds it turns off and works on the motion sensor 2. the lamp lights up at 10% power after motion is detected, it lights up at 100% 3. the lamp lights up at 30 % of its power with a continuous cycle, without triggering a motion sensor.
Specifications:
solar plate: 5.5V 1.8W
charging time: 6 hours in the sun
lighting time 8 hours
IR detection angle: 120°
detection distance: 3-5 meters
light intensity: 6000 lm
waterproof: IP6 7
operating range from -40 degrees C to +50 degrees C
built-in accurate IR motion sensor and twilight sensor
light source: 171 COB LEDs
battery: 2400mah lithium battery (2x1200mah)
life: 35000 h LED
power cable length: 3 m
dimensions: 28 x 9 x 10.5 cm
weight: 477 g
Included:
spotlight
solar battery
mounting kit
Goods pick-up from Sikumi.lv warehouse in Varaviksnes gatve 8, Riga: working days, at 12.00 or 18.00 - free of charge.
Postomat delivery in the Baltics: 2-3 working days - from 3 Eur.
Courier delivery in the Baltics: 1-3 working days - from 10 Eur.
DHL Express or Latvian Post worldwide shipping - from 10 Eur.
Tags: Enerģijas taupīšanas LED lampa, prožektors uz Izoxis saules paneļiem, ar PIR kustības sensoru, Светодиодная энергосберегающая LED лампа, прожектор на солнечных панелях Izoxis, с PIR датчиком движения, Energy-saving LED lamp, spotlight on Izoxis solar panels, with PIR motion sensor