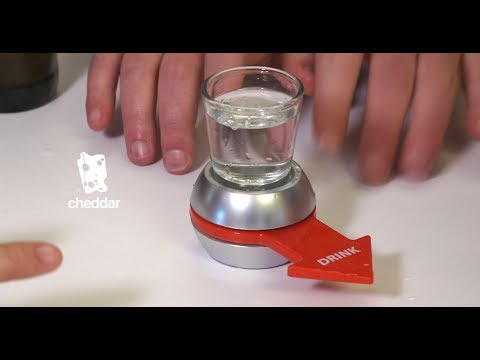 Do you remember Spin the bottle game? New adult game Spin the Shot is a similar game, except there are no kisses in it, unless you want to ...

Adult game Spin the Shot is the newest party game.

Pour the drink into a glass and turn the wheel. Whoever shoots an arrow, must drink!

• Unpredictability.
• A great option for parties.
• Create your own plot.

Specifications:
Volume of the Shot: 50 ml
Dimensions of Shot: 60mm x 45mm.
Shot weight: 262 g.
Matherial of the Shot: non-tempered glass.
Hand wash only

The kit consists of:

    1 x glass.
    1 x rotating wheel.

    To whom the shooter points, he drinks!
Tags: Adult game Spin the glass - alcohol roulette, , For your health and beauty