A cute and talkative interactive hamster toy repeating the phrases you hear.
This hamster doesn't care what language and how clear you speak.
He is able to repeat everything that you or your child say or, even better, sing.
The child will be able to learn poetry with this toy or just have fun. The outgoing hamster moves when he speaks. Made from safe materials.
Height - 14 cm.
The device is powered by a 2 x AA battery
Battery not supplied.
Please check the box 1. To purchase 2 x AA + 2 Eur
Please choose the model:
A. Small DJ hamster (only yellow and brown color, mixes spoken short phrase with bits)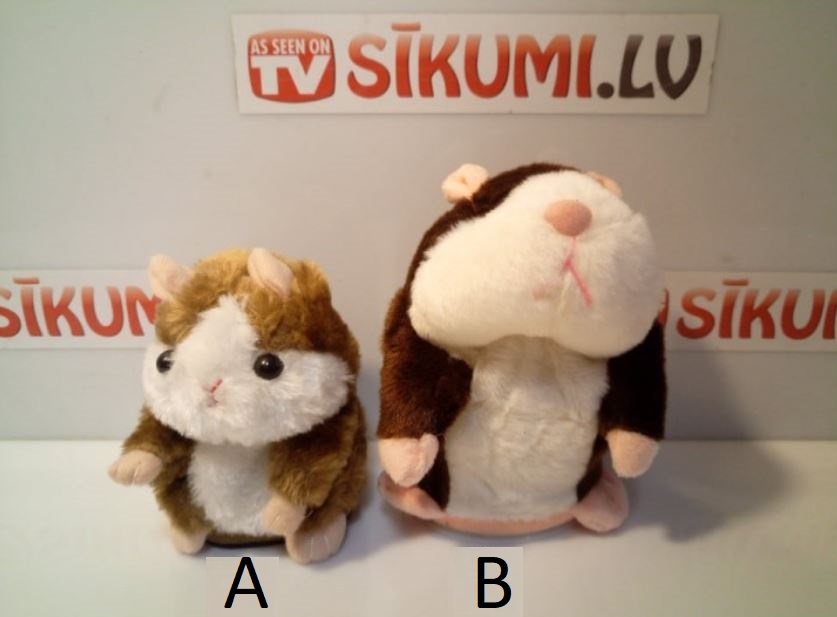 B. Big hamster (all colors, repeats all spoken)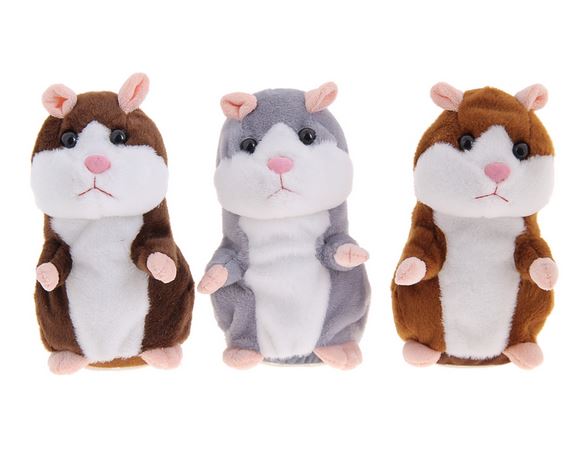 Tags: a hamster that repeats phrases, hamster, Ideas for gifts