Talking hamster that repeats phrases with cartoon voice
A cute and talkative interactive hamster toy repeating the phrases you hear.
This hamster doesn't care what language and how clear you speak.
He is able to repeat everything that you or your child say or, even better, sing.
The child will be able to learn poetry with this toy or just have fun.
The outgoing hamster moves when he speaks.
Made from safe materials.
Height - 14 cm.
The device is powered by a 2 x AA battery

Battery not supplied.

Please check the box 1. To purchase 2 x AA + 2 Eur
Please choose the color: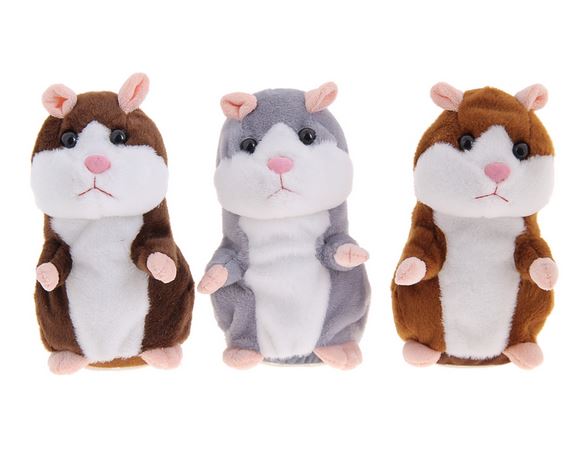 Goods pick-up from Sikumi.lv warehouse in Varaviksnes gatve 8, Riga: working days, at 12.00 or 18.00 - free of charge.
Postomat delivery in the Baltics: 2-3 working days - from 3 Eur.
Courier delivery in the Baltics: 1-3 working days - from 10 Eur.
DHL Express or Latvian Post worldwide shipping - from 10 Eur.
Tags: хомяк, который, повторяет, услышанные, фразы, идеи, для, подарков, kāmis, kas, atkārto, dzirdētās, frāzes, multenes, balsi, talking, hamster that repeats phrases, cartoon, voice,