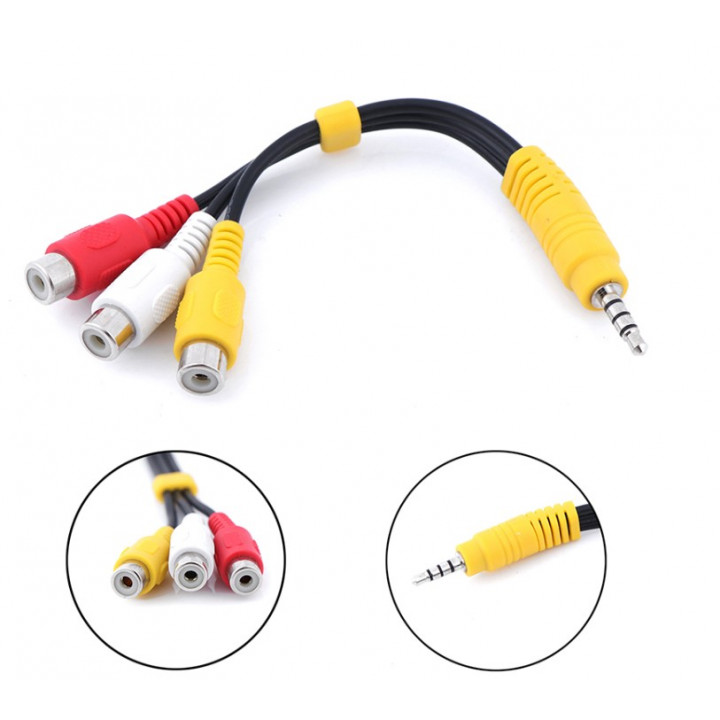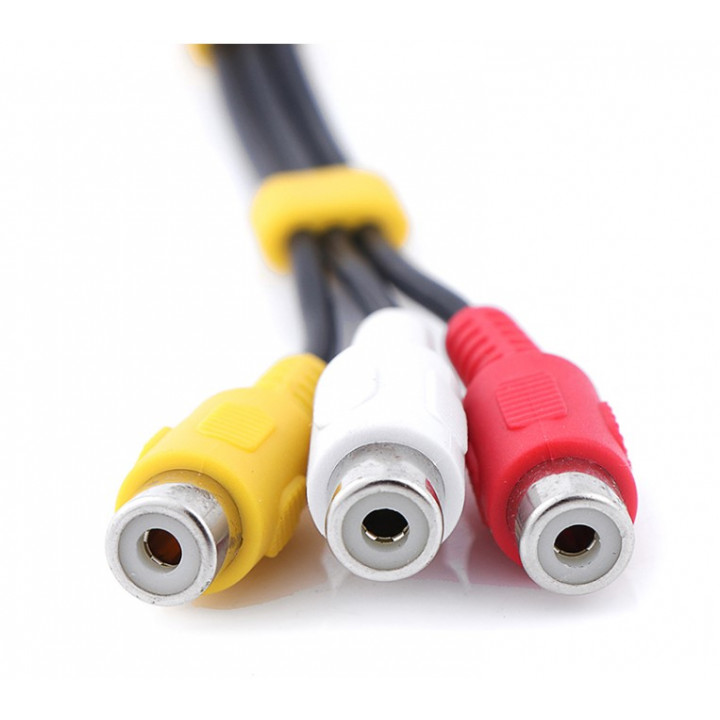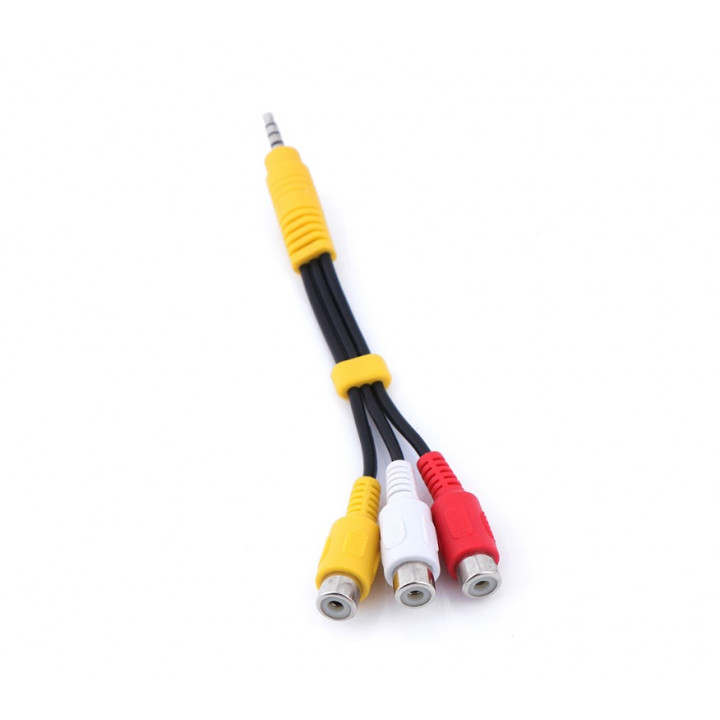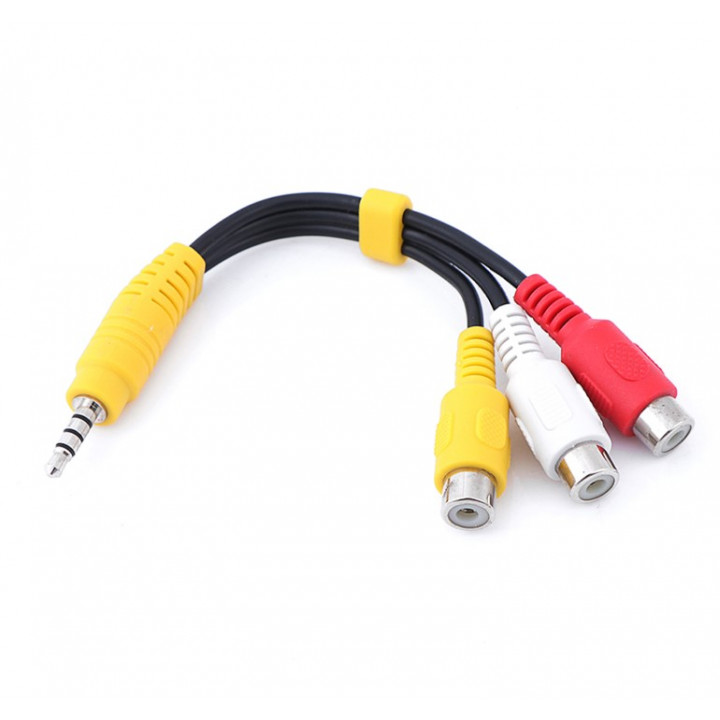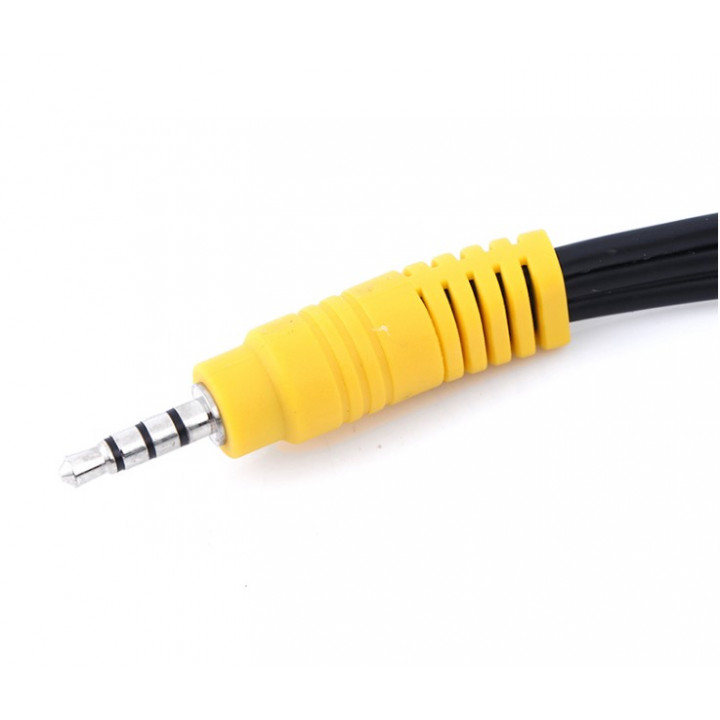 * The goods can differ from the seen on the above picture
Wire adapter 3.5 minijack male to 3 x RCA (tulips) female for connecting analog VCRs, game consoles, DVDs, camcorders to modern TVs
Product Code: MP 3.5 minijack male to 3 x RCA (tulips) female
Availability:

In Stock
Wire adapter 3.5 minijack male to 3 x RCA (tulips) female for connecting analog VCRs, game consoles, DVDs, and camcorders to modern TVs
The ATcom 3RCA - TRRS 3.5 mm T7320 cable is designed to transmit analog video and audio signals and is widely used for video and audio systems. On one side of the cord, there is a 3.5 mm TRRS plug, and on the other side, there are 3 RCA plugs (the traditional standard for analog video and audio equipment). The cord is used to combine home and professional audio equipment with this type of connector. Connectors are made of lightweight and durable plastic. A professional level of reliability is achieved through the use of high-quality materials and a high-tech level of performance of the cord.
Goods pick-up from Sikumi.lv warehouse in Varaviksnes gatve 8, Riga: working days, at 12.00 or 18.00 - free of charge.
Postomat delivery in the Baltics: 2-3 working days - from 3 Eur.
Courier delivery in the Baltics: 1-3 working days - from 10 Eur.
DHL Express or Latvian Post worldwide shipping - from 10 Eur.
Tags: Vads adapteris 3.5 minijack mama uz 3 x RCA (tulpēm) papa, lai savienotu analogos videomagnetofonus, spēļu konsoles, DVD, videokameras ar moderniem televizoriem, Провод переходник 3.5 мм minijack мама на 3 х RCA (тюльпаны) папа для подключения к современным телевизорам аналоговых видеомагнитофонов, игровых консолей, DVD, видеокамер, Wire adapter 3.5 minijack male to 3 x RCA (tulips) female for connecting analog VCRs, game consoles, DVDs, camcorders to modern TVs