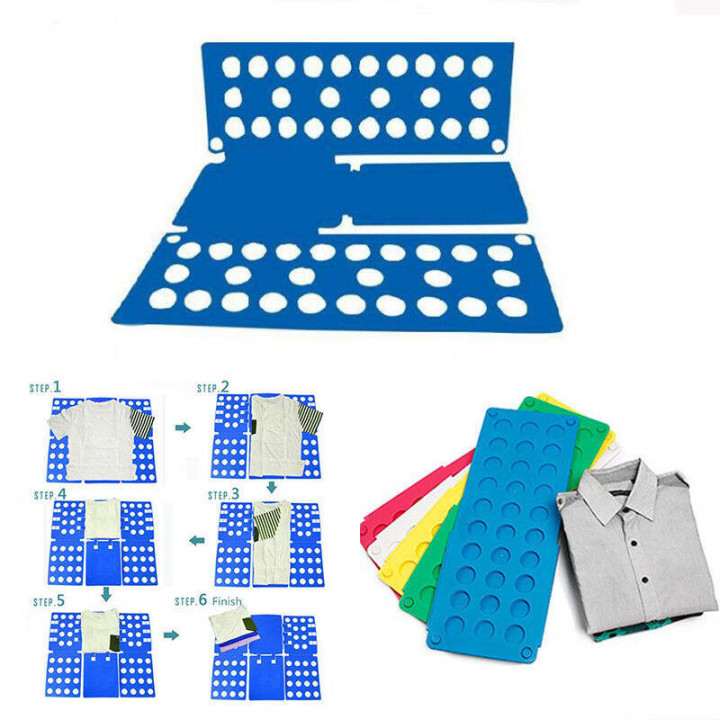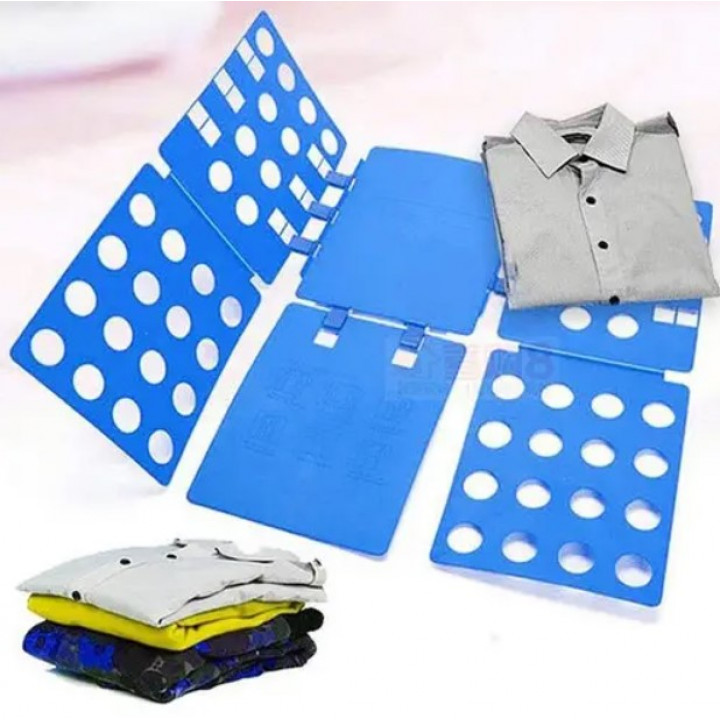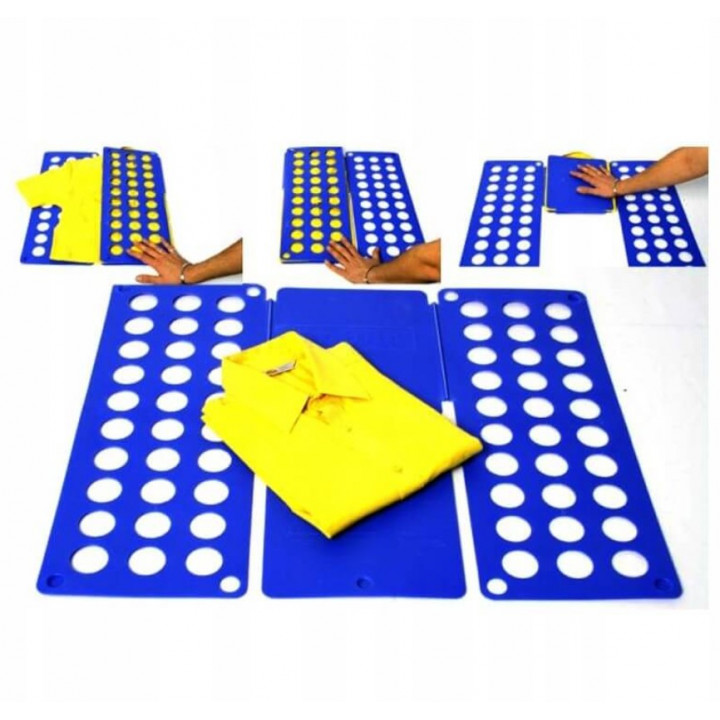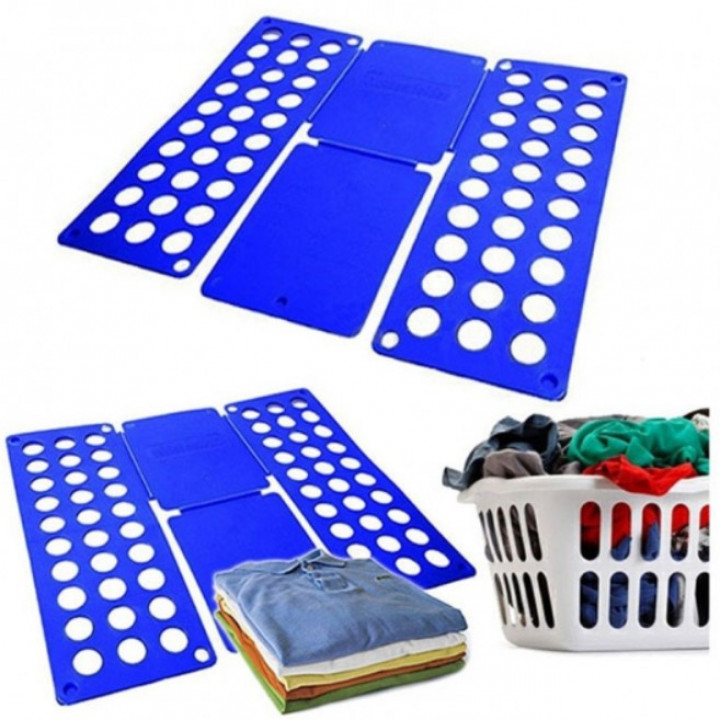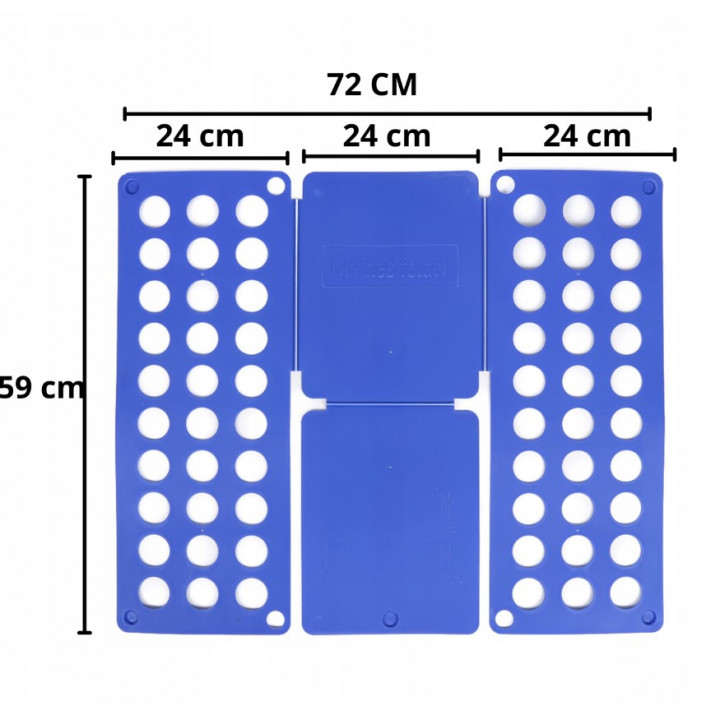 * The goods can differ from the seen on the above picture
Magic Board for fast clothes folding Flip Fast Fold
Product Code: EPL Fast Flip Fold
Availability:

In Stock
Magic Board for fast clothes folding Flip Fast Fold
Stop wasting a lot of time on things that only a woman can appreciate. Organize your closets by creating perfectly aligned stacks!
The preferential stacking density will ensure the possibility of safely removing individual items from the middle of the stack, without changing the aesthetic characteristics of the latter.
The quality of forming linen is much higher than that of the manual method.
Despite its low cost, the plastic board for folding clothes has excellent quality characteristics. The swivel elements are made of the same material, providing a high level of safety for the user. Technological holes allow you to see and then eliminate the folds and irregularities formed in the process of molding on the linen. A sufficiently large working area of ​​the device opens up the possibility of working with both children's and adult wardrobe items.
The production material is non-toxic heat-resistant plastic, which indicates good environmental properties of the product, as well as the possibility of forming a linen pile immediately after ironing (without waiting for cooling). The attachment is suitable for most types of fabrics, including knitwear, cotton, and linen. Its use allows you to achieve perfect symmetry and regular shapes, which is expressed in excellent aesthetic performance.
A device for folding clothes is worth buying not only for the home. It is excellent for commercial applications such as shops, hotels, or dry cleaners. The perfect molding will ensure the possibility of subsequent packaging, giving the product a presentable appearance.
Brief instruction manual:
• Unfold the fixture, then place a T-shirt or shirt on top of it, backside up.
• Close the sashes one by one, holding the laundry with your hands and returning the turning elements to their original position.
• Put away folded clothes to make room for the next item.
• The device will help you quickly and correctly get ready for vacation or a business trip. Folded things compactly fit in any travel bag or suitcase. When assembled, the board practically does not take up space, saving space at home, on luggage or in a closet at work.
Goods pick-up from Sikumi.lv warehouse in Varaviksnes gatve 8, Riga: working days, at 12.00 or 18.00 - free of charge.
Postomat delivery in the Baltics: 2-3 working days - from 3 Eur.
Courier delivery in the Baltics: 1-3 working days - from 10 Eur.
DHL Express or Latvian Post worldwide shipping - from 10 Eur.
Tags: Maģiskais dēlis, ierīce ātrai apģērba salikšanai Flip Fast Fold, Волшебная доска, приспособление для быстрого складывания одежды Flip Fast Fold, Magic Board for fast clothes folding Flip Fast Fold