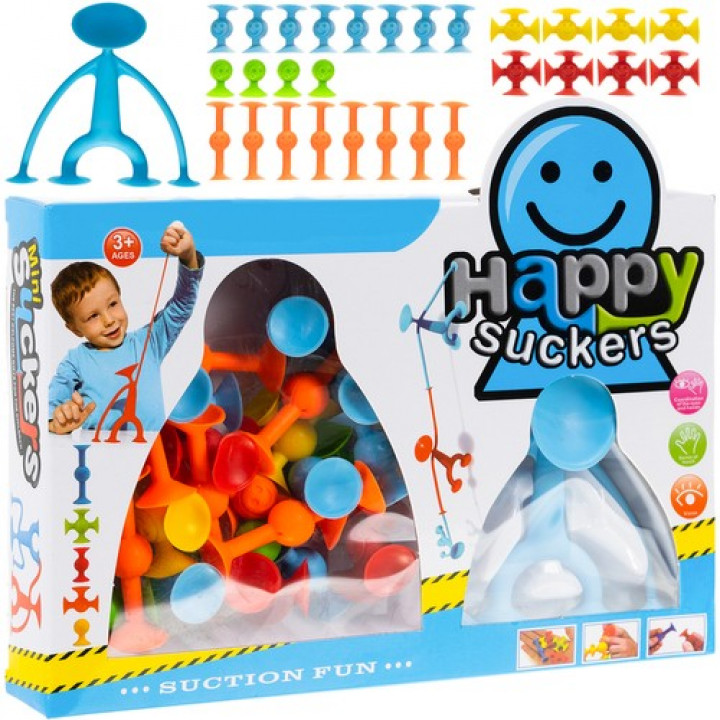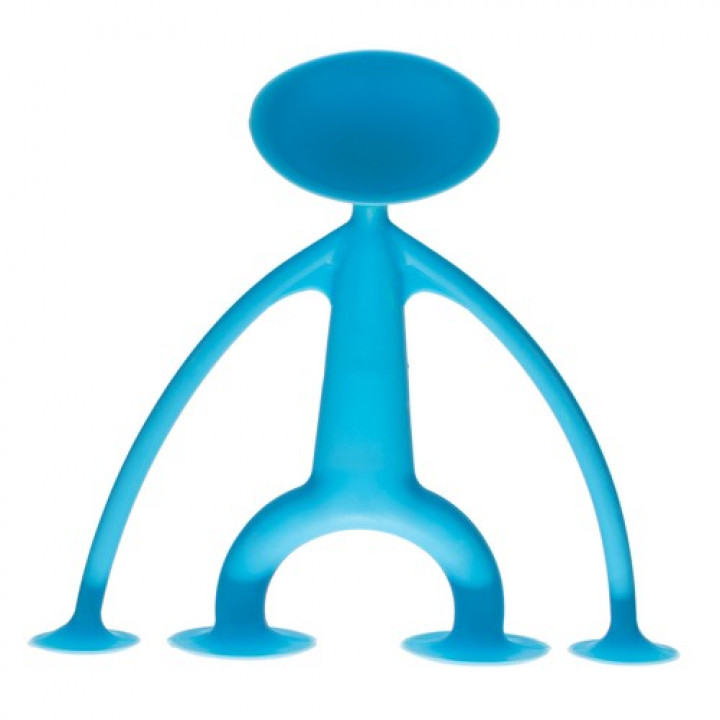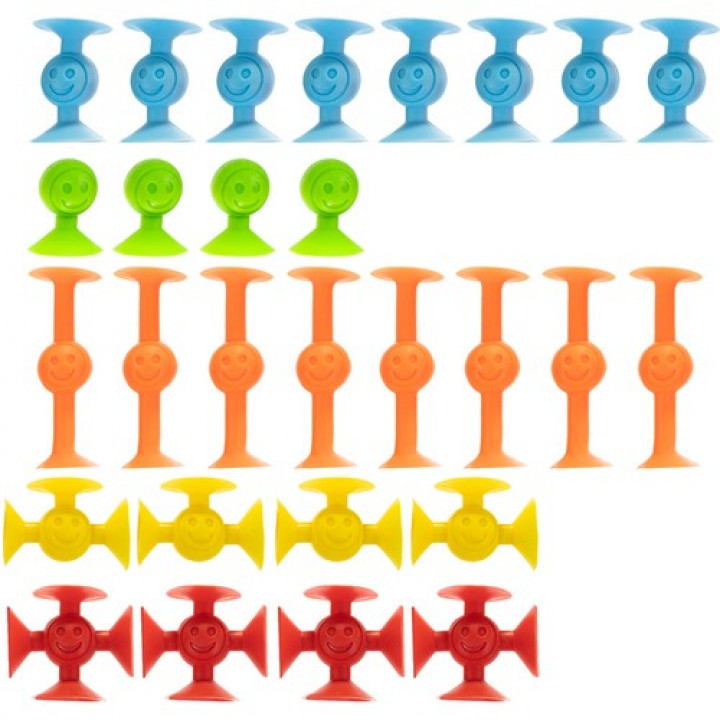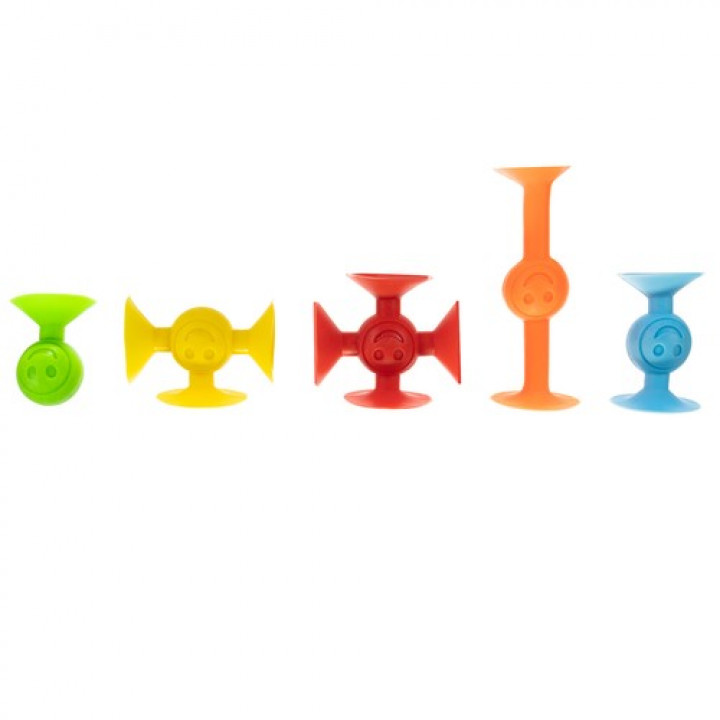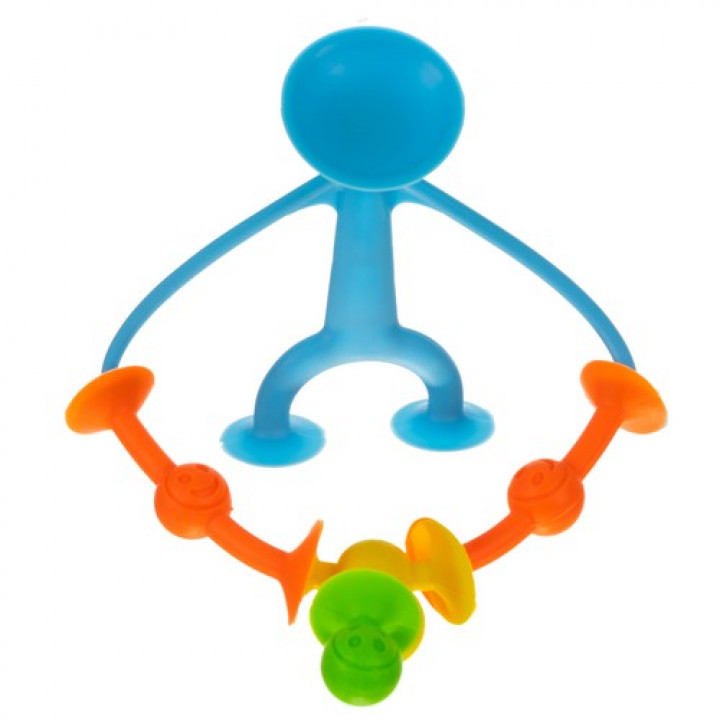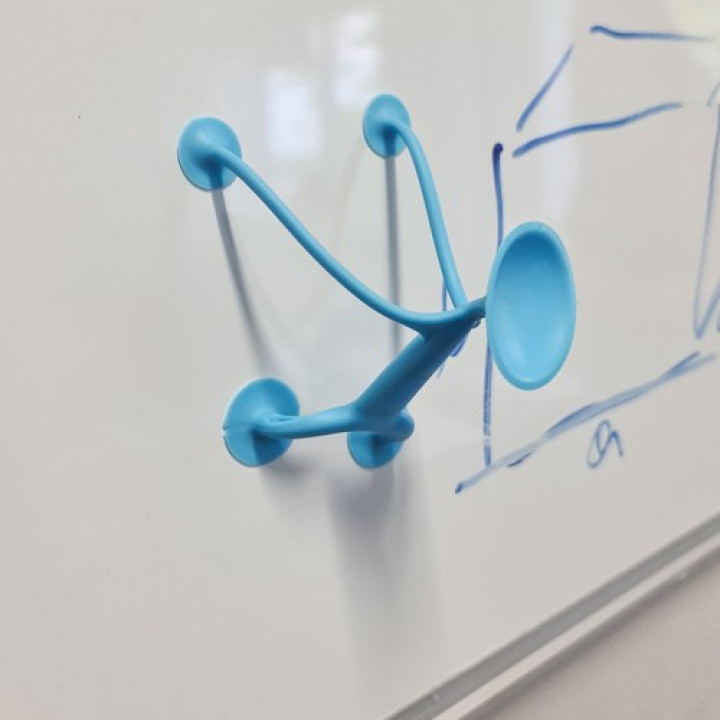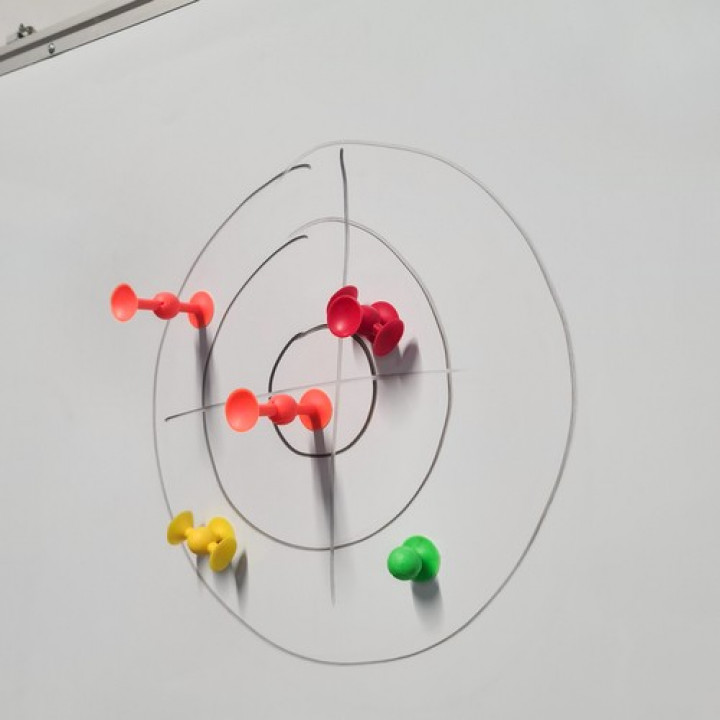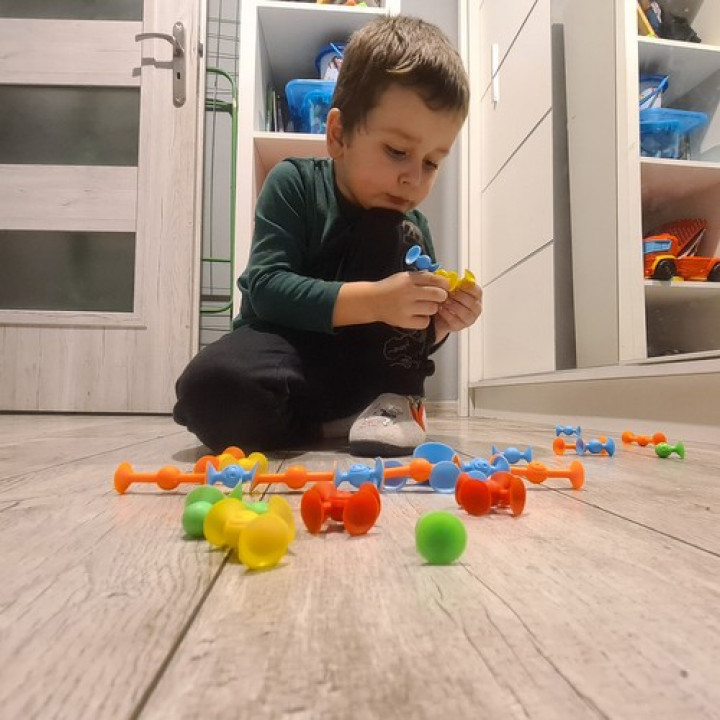 * The goods can differ from the seen on the above picture
Childrens building set for fine motor skills, creativity, coordination, with Velcro suction cups - Happy Suckers
Product Code: MX Happy Suckers
Availability:

In Stock
Childrens building set for fine motor skills, creativity, and coordination, with Velcro suction cups - Happy Suckers
ON SUCKERS - sticks everywhere: to the bathtub, to the trolley, to the kitchen floor. These are large blocks firmly stuck to a smooth surface. Separating the blocks makes them fun to "shoot" - it's addictive.
ELASTIC - The silicone pads are flexible so they can be bent to create any structure. Blocks can be combined in any way.
EASY TO CLEAN - Silicone pads are very easy to use and even easier to keep clean. After contamination, simply rinse them under running water and they will be as good as new.
SUPPORTS LEARNING - bricks are a toy created with attention to every, even the smallest detail. They are of high-quality workmanship and beautiful colors. Adapted to the cognitive abilities of children, they support their development. They help develop spatial imagination, and train hand-eye coordination, hand skills, and creativity. And most importantly, they bring great joy to children!
color: multicolor
material: rubber
connection blocks: suction cup
number of models: 6
number of pieces: 29
dimensions: 9 x 8.5 x 3.5 cm
weight: 100 g
packaged weight: 200 g
Included:
big man: 1 piece
red suckers: 4 pcs
blue suction cups: 8 pcs
yellow suckers: 4 pcs
green suckers: 4 pcs
orange suckers: 8 pcs
Goods pick-up from Sikumi.lv warehouse in Varaviksnes gatve 8, Riga: working days, at 12.00 or 18.00 - free of charge.
Postomat delivery in the Baltics: 2-3 working days - from 3 Eur.
Courier delivery in the Baltics: 1-3 working days - from 10 Eur.
DHL Express or Latvian Post worldwide shipping - from 10 Eur.
Tags: bērnu konstruktors smalkajai motorikai, radošumam, koordinācijai, ar piesūcekņiem, Детский развивающий конструктор для мелкой моторики, креативности, координации, с присосками липучками - Happy Suckers, Childrens building set for fine motor skills, creativity, coordination, with Velcro suction cups - Happy Suckers