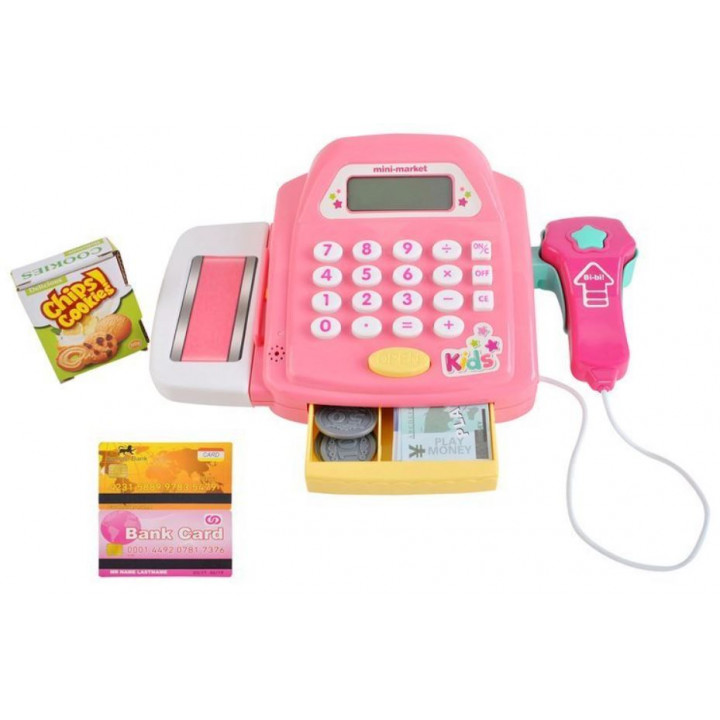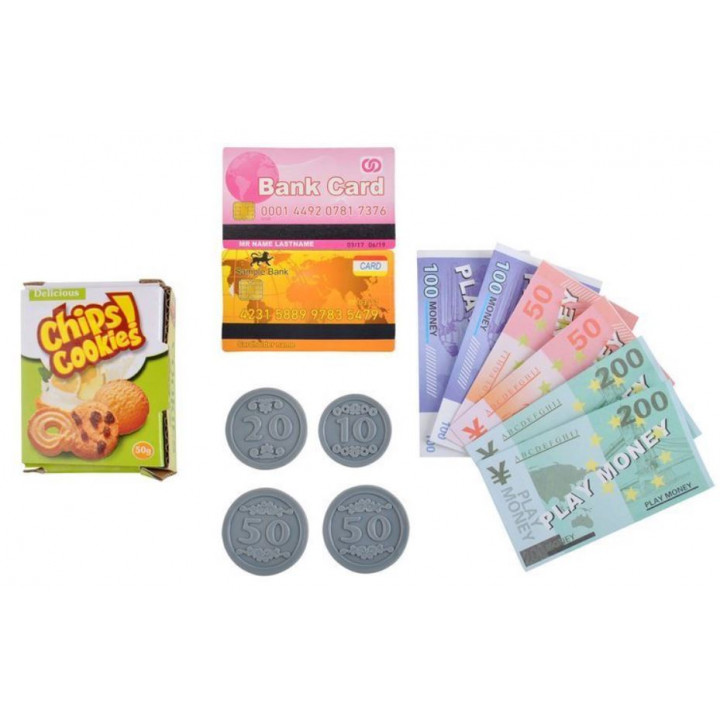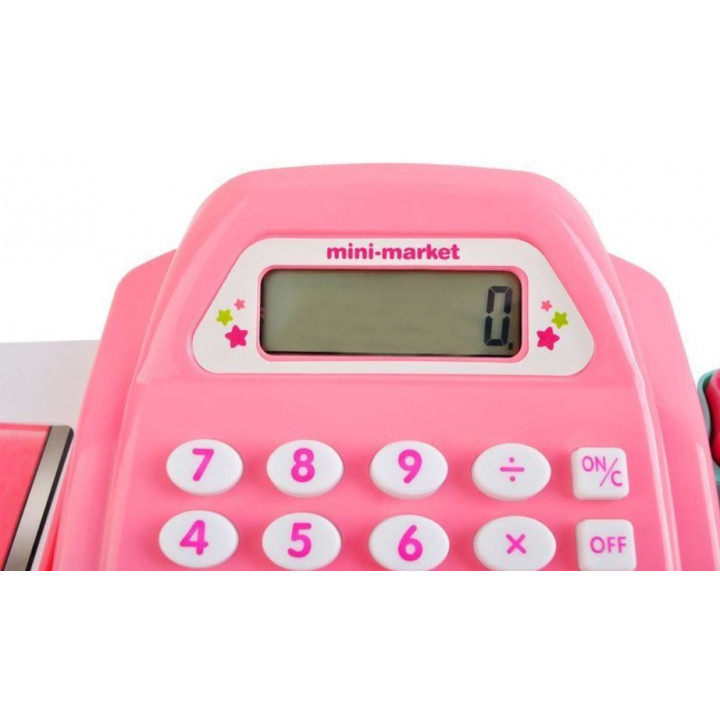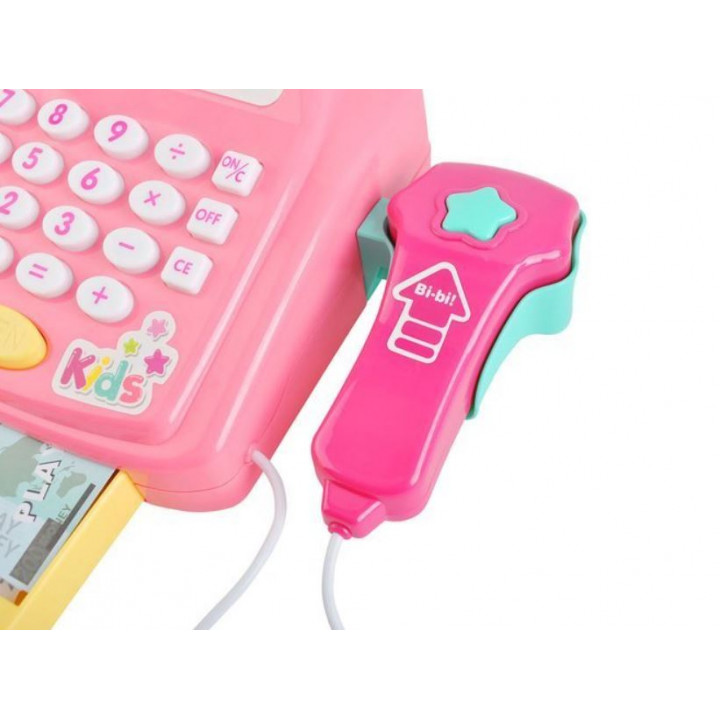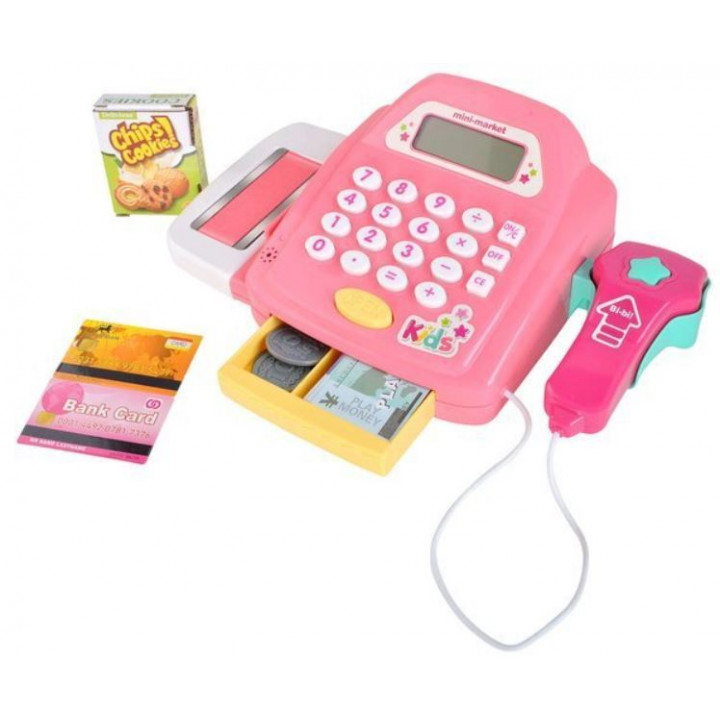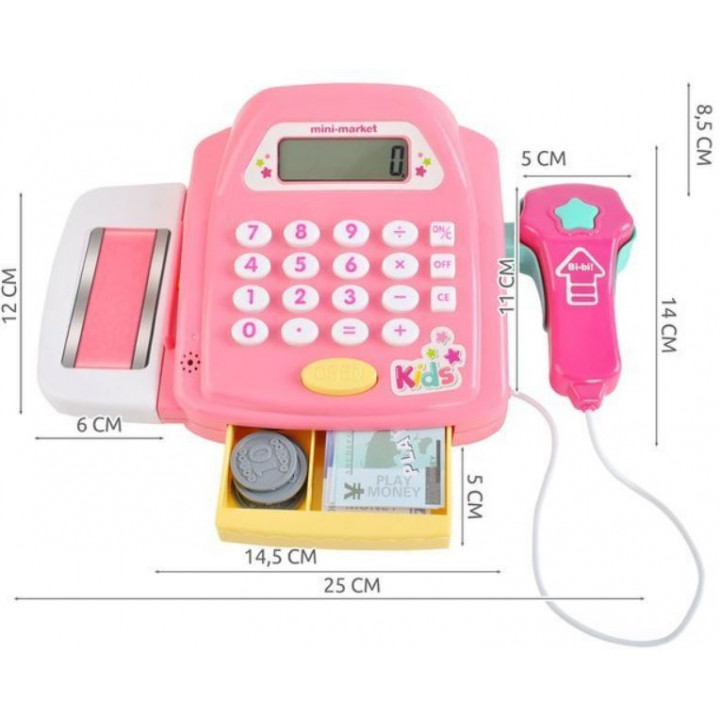 * The goods can differ from the seen on the above picture
Children's cash register with sound, scanner, calculator and accessories
Product Code: Cash register
Availability:

In Stock
Children's cash register with sound, scanner, calculator and accessories
The device is powered by a 2 x AA battery

The battery is not supplied.

Please check the box 1. to purchase 2 x AA + 2 Eur
Children's cash register
 
Shopping at the grocery store not only teaches you to know specific products and use payment methods. It also allows the child to understand the principles of functioning in society and to explore family responsibilities.
A cash register with accessories for kids is great entertainment that also serves as an educational function. The toy cash register is the perfect gift for your child. You can play in the store with your parents, brother, sister, or friends.
The scanner, which comes with the children's cash register, lights up and emits the characteristic sound of scanning the product (like in a real store!), So that the child can feel like a real seller.
The toy cash register has a built-in calculator on which you can calculate the amount to pay for purchases.
There is a closed box for toy money.
As well as a credit card reader for non-cash customers and a tape for moving goods.
The cash register with accessories for children looks extremely realistic. All elements of the playset can be used together or separately. A real calculator built in to the cash register introduces the child to the world of numbers and simple mathematical operations.
SPECIFICATIONS
age: from 3 years
certificates: CE, EN71
power supply: 2 AA batteries (not included)
set dimensions (length / width / height): 14/25 / 8.5 cm
set weight with packaging: 450 g
INCLUDED:
cash register with calculator
cookie toy box
toy money
2 realistic payment cards
product scanner
imitation tape
payment card reader
Goods pick-up from Sikumi.lv warehouse in Varaviksnes gatve 8, Riga: working days, at 12.00 or 18.00 - free of charge.
Postomat delivery in the Baltics: 2-3 working days - from 3 Eur.
Courier delivery in the Baltics: 1-3 working days - from 10 Eur.
DHL Express or Latvian Post worldwide shipping - from 10 Eur.
Tags: Bērnu, kases, aparāts, rotaļu, Детский, кассовый, аппарат, звуком, сканером, калькулятором, аксессуарами, для, игры, в, магазин, Children's, cash, register, with, sound, scanner, calculator, accessories,